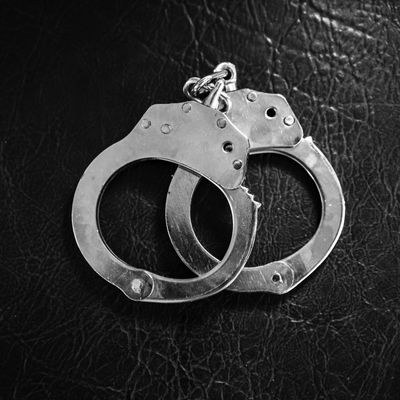 Photo: krisanapong detraphiphat/Getty Images
An 18-year-old man and his mother are facing kidnapping charges in Idaho after his 15-year-old girlfriend's mother alleged that the girl was sexually assaulted and taken to Oregon to get an abortion without parental consent. The case, which was first reported by the Idaho State Journal, quickly became a flashpoint for anti-abortion activists who want to crack down on interstate travel for abortion seekers, especially minors.
Idaho has one of the strictest abortion bans in the nation and outlaws the procedure with very narrow exceptions. The state was also the first in the nation to implement a so-called abortion-trafficking statute after Roe v. Wade was overturned. The measure makes it illegal for anyone to help a patient under 18 get an abortion, whether through taking medication or by having a procedure out-of-state, without their parents' consent. Notably, prosecutors did not bring charges in this case under the statute, which Greer Donley, an abortion-law expert and associate professor at the University of Pittsburgh School of Law, notes is currently being challenged in court. "I think the idea is that even if a judge temporarily enjoins that law, they still want to be able to move forward with the prosecution," Donley says.
Many patients have fled restrictive states to get an abortion post-Roe, making laws that criminalize interstate travel a priority for red-state legislators who don't care that such measures are unconstitutional. Several anti-abortion organizations have pointed at the kidnapping case to argue that Idaho's trafficking statute and more laws like it are needed to protect minors.
According to court records reviewed by the Cut, police in Bannock County began investigating the 42-year-old mother and her 18-year-old son in June, after the girl's mother reported that her daughter had been raped and taken to Oregon the previous month to terminate the pregnancy. The girl told police that she had been in a consensual sexual relationship with her boyfriend while she was 15 and he was 17 and that it continued after his 18th birthday. It was around that time that she became pregnant, she said.
During a forensic interview at a child-advocacy center, the girl told investigators that she was "happy" when she learned she was pregnant, but her boyfriend was not. The 18-year-old said he would end the relationship if she did not have an abortion and that he would not pay child support, the girl told investigators. She had been living with her boyfriend and his mother at the time, even though her own mother believed she was living with her father; she told investigators that her boyfriend's mother threatened to kick her out if she revealed the pregnancy to her parents.
The boyfriend's mother also told the girl that her son could face legal trouble because he was over 18, according to the court records, and made arrangements, including booking a clinic appointment and renting a car, to take the girl to Bend, Oregon, for an abortion. The three of them went to the appointment in mid-May, and she terminated the pregnancy, the girl told investigators. She provided police with a copy of the medical paperwork that she was given after the procedure summarizing the appointment.
Police say the 18-year-old acknowledged that he'd traveled to Oregon with his mother and his girlfriend. His mother also told investigators she took the girl out-of-state to end her pregnancy but said that the girl had not been coerced and that the procedure had been a mutual decision between the girl and her son. The Bannock County public defender representing both the 18-year-old and his mother did not immediately respond to the Cut's request for comment.
Both the 18-year-old and his mother face second-degree kidnapping charges. The man has also been charged with rape and three counts of producing child sexually exploitative material, which police found in a search of the 15-year-old's phone. His mother is also facing felony drug charges after police executed a search warrant at her home. Both were released on $20,000 bail and are due back in court on November 7.