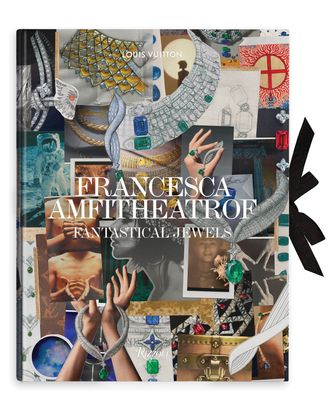 The Book
Louis Vuitton's new coffee-table book, Fantastical Jewels, is an ode to its crafted and sculptural fashion pieces. It was written by Francesca Amfitheatrof, the brand's artistic director of watches and jewelry, and gives an exclusive look into the unique craftsmanship of Louis Vuitton jewelry. Over 263 glossy pages, we get a peek into Amfitheatrof's artistic vision, showing the process of diamond cutting, sketches, and more. The book tells a story of the jewelry piece by piece, analyzing the details and techniques of making these works of art.
Is the Book Worth It?
If you're mesmerized by craftsmanship, absolutely yes. The diamonds, rubies, and other jewels are some of the rarest and most brilliant in the world. If you aren't as interested in jewelry but like storytelling, we also get to understand Amfitheatrof's journey with the brand through her craftsmanship, starting in 2018 with the first-ever piece Amfitheatrof created for Louis Vuitton — the Royaume necklace, which paid homage to medieval times. We get to understand how she was inspired by the period in the history of jewelry before World War I and after World War II. She was particularly inspired by jewelry designers Jeanne Poiret Boivin and Suzanne Belperron. She wrote that they "created together, and later separately, bold designs inspired by nature. When everyone was obsessed with the fashionable Art Deco style of the times, they chose to follow their vision and go against the grain. Instead of using the preferred black and white, they chose colored stones, and instead of rigid lines, they selected organic fluid designs."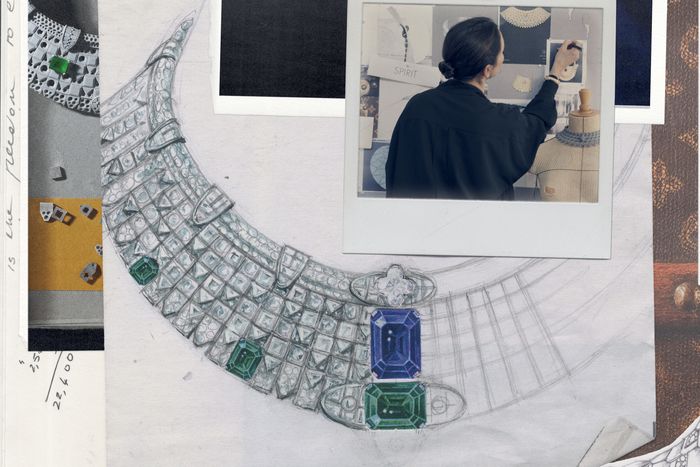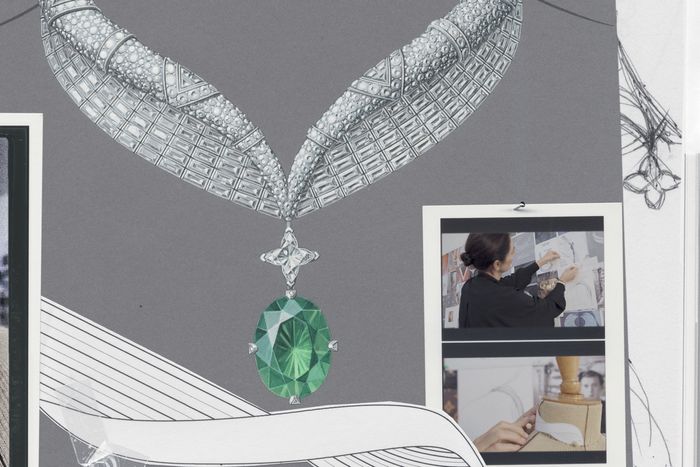 The Price
The book is available for $115.
Where to Get It?
You can purchase the book on louisvuitton.com or rizzolibookstore.com. In the spirit of the holiday season, it's also a great gift to give. You may not be able to gift your jewel-loving friend diamonds, but you can give them the gift of LV.