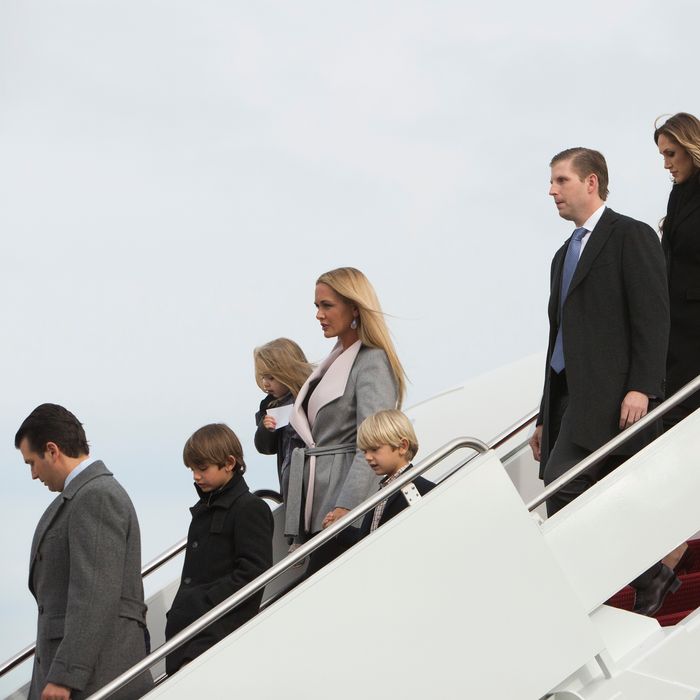 Trump kids.
Photo: Pool/Getty Images
Trump kids Ivanka, Eric, and Don Jr. are vacationing in Aspen this week with their respective families (minus Jared Kushner), and their fellow resort-goers are none too pleased about running into the extended First Family in line for the chairlift.
"They're everywhere. There are so many of them," one New York mom lamented to Vanity Fair. "Everyone is complaining. Everyone is annoyed."
While it's not known how much security is accompanying the family (or how much it cost taxpayers), the Aspen Times said that about 100 Secret Service agents were expected to travel with the group. Another vacationer complained to VF that the size of the Trump clan and their security apparatus was making it difficult to get tables at restaurants and that traffic has been a nightmare.

And still no room for Tiffany.