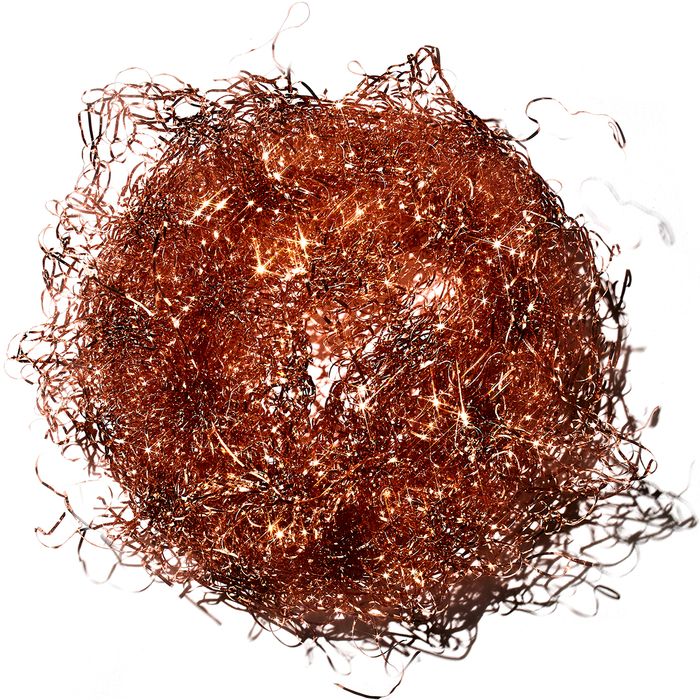 Hair is weird and confusing for everyone, especially for women with curls. As a curly-haired beauty editor, I understand this on a deep, personal level. To be clear, people with curly hair don't hate their hair; we just hate the endless search for the right products and the right methods.
Allow me to help: After decades of testing approximately 10,000 products and trying out hundreds of ways to make my hair look and feel good, I've amassed a number of solutions that actually work. With that in mind, here are the eight things you need to take care of curly hair.
1. Pre-poo
A pre-poo is a hydrating product applied to dry hair ahead of shampooing. Coconut oil is a classic pre-poo and my favorite to recommend because it's just so cheap. I typically comb a few dollops of the oil through my hair, avoiding my scalp. When it's time to shower, I wet my hair and then rigorously shampoo my roots. As the shampoo runs down the hair shaft, the coconut oil protects the hair, keeping it from losing any moisture. Then I'll rinse a second time, without shampoo, to get the oil out. You can pre-poo any time from 15 minutes before a shower to the night before.
Philip Kingsley's Elasticizer is possibly the most famous pre-poo because it was created specifically for Audrey Hepburn. As you might imagine, it's better suited for loose curls that only experience mild dryness.
2. Conditioner
I shampoo once or twice a month when I wear my hair curly. People with straight hair can't wrap their minds around this because straight hair creates so much oil. Curls, on the other hand, absorb oil — it's the juice that allows them to grow.
So instead of shampooing, every two or three days I co-wash — wash with just conditioner. You can use just about any conditioner, provided it doesn't have too much drying silicone.
Virtue's Smooth conditioner is a little heavy on the silicone, but the formula has human keratin, which is super reparative.
For those occasions when you simply must shampoo, Virtue's Smooth shampoo is good because it cleans without robbing hair of moisture.
When I'm not using that, I prefer the silky, non-drying shampoo from Iles.
3. Deep Conditioner
If you want bouncy curls, you're going to have to spend a lot of time in the shower. Once every week or two, I coat my hair in a deep conditioner or a mask to add yet more moisture. Most masks instruct you to baste in the conditioner for five to ten minutes, but I need at least two hours to see any noticeable improvement in shine and softness, so I pull my mask-coated hair into a bun, cover my pillow with a towel, and go to sleep. After rinsing in the morning, my hair feels like a baby's.
The big drawback with deep conditioners and masks is that the good ones are always expensive. The absolute best is made by Leonor Greyl and costs $145.
Oribe's Signature Moisture mask is $63 — still not cheap, but better, and it restores softness after a damaging blowout.
Or, for the same price, you could try Kerastase's Resistance Masque, which makes hair smell like perfume for days.
4. Curl Creams
Smoothing moisturizer over dripping-wet hair in the shower reduces frizz and helps my curls stay bouncy and intact. No matter the brand, the cream is always dispersed throughout my hair with my wide-tooth shower comb. Reader, I'm assuming you too have curly hair, so I don't need to wax poetic about the joys of a wide-tooth comb. Once on vacation I had to use a friend's regular-tooth comb and I'm fairly certain I nearly went bald.
On the cheaper end, there's Cantu's Leave-in Conditioning Cream, which is slightly heavier and best for thicker, more tightly coiled curls
While curl creams moisturize, gels protect — think of them as a sealant that reduces moisture loss and allows curls to keep their shape. The trick is to apply no more than a quarter-size amount of the stuff right after you've moisturized.
There are only two gels that strike the perfect balance of weightlessness and hold — Alterna's Caviar Smoothing Hydra-Gelee Nourishing Hair Perfector.
The other is DevaCurl's Light Defining Gel. Neither feel crunchy or crumble into gross white flakes.
5. A Good Drying Method
A bath towel is for your body. A microfiber towel is for your hair. A bath towel is constructed with thousands of threads that rough up your hair. A microfiber towel is gentler and exerts less friction — and less friction means less frizz.
The best microfiber towel is the turban-style version from Aquis. It's shaped like a giant, stretched-out shower cap, with a button-and-hook closure to keep it in place. If you'd rather not cough up $30 for Aquis, use an old T-shirt to dry your hair instead. Or a sweater. Anything is better than a bath towel.
I usually wrap my hair with my Aquis towel for a few minutes, and then let my hair air dry while I commute. Sometimes air drying isn't an option, though, which is when a diffuser comes in handy. (If your apartment is larger than mine, you could invest in a stand dryer).
Which diffuser? The universal attachment diffusers from Conair and Devachan are clunky and slip from the hair dryer's nozzle too easily; the diffusers hawked by Dyson, T3, and GHD are perfect, save for the fact you need to own a Dyson, T3, or GHD blow dryer as well. Fashion folks rave about Y.S. Park's because of its backstage street cred, but it dramatically increases drying time.
The best option, in my mind, is by Bed Head. It looks dopey, but it's all one piece — no cumbersome attachments — and it's only $35. I blow that gizmo next to large sections of my hair for about 20 minutes, total. Then I grab my standard hair dryer, flip my hair upside-down, and blast the nozzle at my roots for a few minutes for extra volume and bounce.
6. A Silk Pillowcase
I know a silk pillowcase sounds like a meaningless extravagance, but the smooth, flat fibers of the silk (much like the smooth fibers of a microfiber towel) reduce friction while you sleep, preventing breakage and frizz. You'll notice a difference after just one night.
My first silk pillowcase was a cheap one, and I loved it like one might love a Big Mac before experiencing a Shack Burger. The Shack Burger in this metaphor is the soft pillowcase made by Slip. (Just know that the caramel, pink, and white options assume a yellow cast after a few weeks of use.)
On the subject of sleeping, I've grown to appreciate the "pineapple." The pineapple is a hairstyle that prolongs the life of your curls. It's simple: You take a loose scrunchie and gather your hair as close to your forehead as possible to minimize curl-squishing. Some people wrap their hair in a scarf after this, but I don't — because of my bougie silk pillow.
7. A Humidifier
On the second or third day after co-washing, you're going to want to revive your curls with some humidity. That's easy enough in the summer, but in the winter, you'll need some help. You could hang out next to a steaming shower for 20 minutes, or you could buy a humidifier.
When winter arrives in New York, I crank my humidifier up to the highest level and let my curls soak in the moisture. After 30 minutes or so, my hair looks bouncy and lively again.
Some humidifiers only mist a tiny portion of the room, but the Dyson covers a wide space and looks cool doing it.
Honeywell's humidifier is a nice, cheaper option.
8. YouTube
Before I became a beauty editor with access to every curl product and wizard in the western hemisphere, YouTube was my sourcebook. It still is. I watch SunKissAlba, Hey Fran Hey, Naptural85, and Natural Chica with reckless abandon. YouTube will teach you the art of the three-strand twist-out, the incandescent joy of the heatless flexi-rod curl, and why bantu knots are a force of nature. Any curl question can be answered on YouTube, and isn't that a beautiful thing?
If you buy something through our links, New York may earn an affiliate commission.