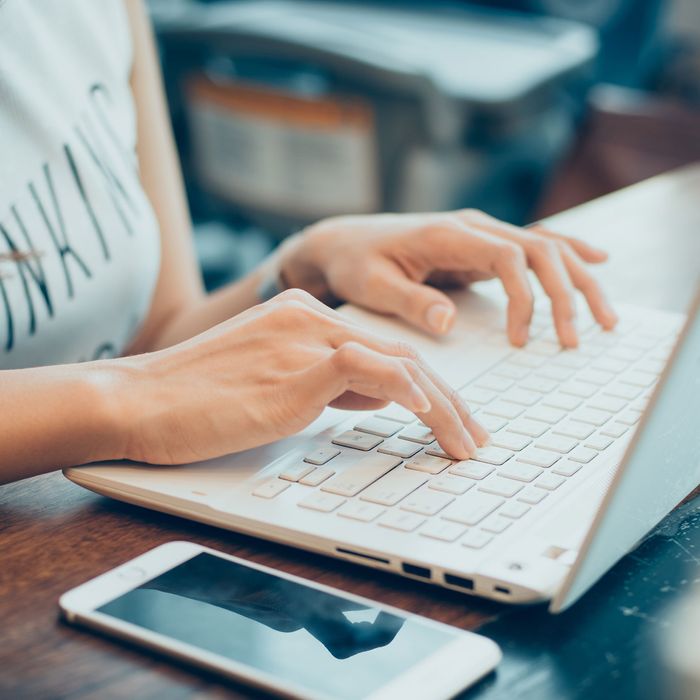 Photo: Chevanon Wonganuchitmetha/EyeEm/Getty Images
July is full of sales, but nothing's quite as big as Amazon Prime Day.
It just kicked off today, with tons of deals. It's a lot to wade through, so let us help you out. We're using this page as a home base so you can see our favorites of the bunch. From beauty buys like the electronic toothbrush Beyoncé and Jay-Z love to marked-down furniture to discounts on shoes and clothes, we've got you covered. Scroll down to check out our favorites.
Amazon Prime Day Home & Decor Deals
Here's the full list of marked-down sofas, lamps, rugs, and more, but if you're looking for our favorites, scroll down.
Have full control of the air in your home for $200 off. This Dyson not only has a HEPA filter that removes 99.97 percent of allergens, it heats in the winter and cools in the summer.
Now you can experience the anti-insomnia, anti-anxiety effects of the gravity blanket firsthand, for 30 percent off.
You'll save $120 when buying this cordless vacuum cleaner with Prime.
Amazon Prime Day Fashion Deals
Scroll below to check out our favorite fashion items on sale now, and for our full list of style deals (think basic T-shirts and high-end brands like Milly and Calvin Klein), click here.
The cinched waist sets this chic little shirtdress apart from the pack.
Available in sizes 2–14.
Sunglasses that are trendy but not too trendy.
At 70 percent off, this two-piece luggage set is one of the best deals right now. Both the carry-on and full-size cases have spinning wheels, locks, and a ten-year warranty.
Because it's not too late to get to the beach, and a black one-piece is a classic.
Available in sizes 6–16.
No better time to stock up on basics.
Available in sizes S–L.
You've probably already lost your good pair of sunglasses this summer, so why not get another stylish pair on sale?
You can wear black jeans year-round. And given how trustworthy Levi's are when it comes to quality, these will be well worth the $60.
Available in sizes 27 Short–34 Regular.
Amazon Prime Day Makeup and Skin-Care Deals
Here's a comprehensive list of all the best beauty products on sale, from an electronic toothbrush to a Waterpik and more. Scroll down to check out our favorites from the list.
AOC's very favorite long-wear lasting lipstick is on sale (her exact shade is this red, Beso).
Rumor has it that Beyoncé and Jay-Z own this electronic toothbrush. If that doesn't persuade you to buy one, we tested it out for you.
Amazon Prime Day Kitchen Deals
We found all the best kitchen deals this Prime Day, and our favorite ones are below.
It was all you needed, and it's now almost 60 percent off.
If you've been looking for a sous-vide machine, the Strategist says that the Joule is the best one.
The renowned Vitamix that can whip up soup, nut butters, smoothies, and even ice cream in seconds is now almost $200 off.
If you buy something through our links, New York may earn an affiliate commission.