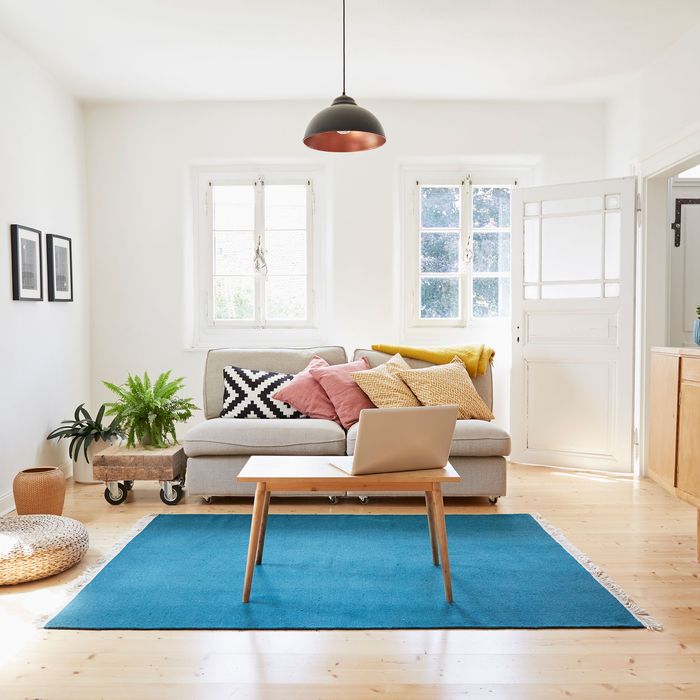 Photo: Philipp Dimitri/Getty Images/Westend61
Amazon's big Prime Day begins this afternoon and runs through tomorrow, so get ready for plenty of sales. If you're looking to spruce up your apartment and get your life organized, stay tuned to this page. We're going to keep it updated with the best deals on sofas, vacuums, lamps, and more.
Not in the market for home goods? We'll also be pulling out the best deals on kitchen, fashion and beauty. Check out our running list of the best Prime Day markdowns here.
Marble and gold? The stuff of Instagram décor dreams.
You'll save $120 when buying this cordless vacuum cleaner with Prime.
Never run out of hangers again with this 100-pack.
Have full control of the air in your home for $200 off. This Dyson not only has a HEPA filter which removes 99.97 percent of allergens, it heats in the winter and cools in the summer.
This lamp not only provides a lot of light, it's chic in a "welcome to my design studio" way.
Toss it on a sofa or the edge of the bed for what décor people like to call "texture."
What says hostess more than a serving tray laden with ice-cold beverages?
In line with the current trend of simple, rustic pottery, this decorative bowl filled with fresh fruit will spruce up any counter or dining table.
Storage bins that make organizing adorable.
Now you can experience the anti-insomnia, anti-anxiety effects of the gravity blanket firsthand, for 30 percent off.
Both functional and chic, this walnut display stand offers clean lines and a ton of storage.
Buying new sheets is an underrated way to pamper oneself. Not only does microfiber make these sheets super-soft, they simultaneously insulate heat and are breathable for the summer.
A plush, affordable futon that doesn't look like a futon.
If you buy something through our links, New York may earn an affiliate commission.