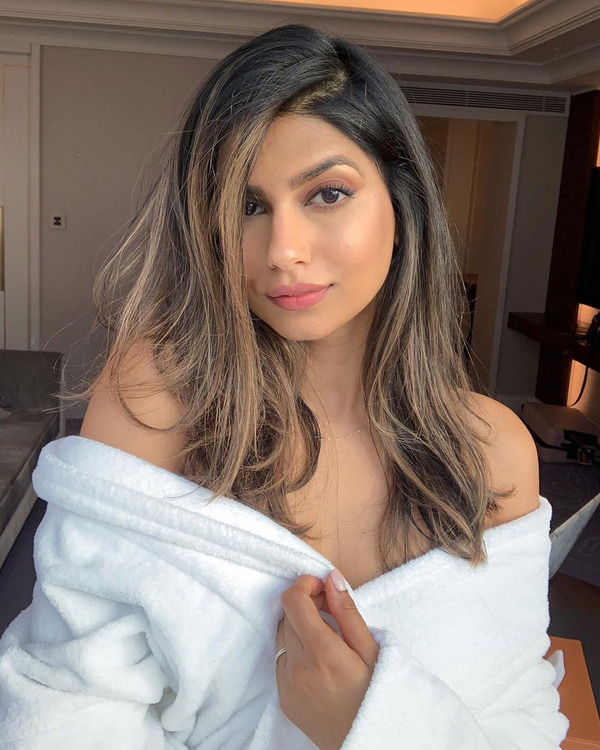 Photo: Courtesy of Arshia Moorjani
Want more skin care? Join our Facebook Group, the Beauty of It All.
Arshia Moorjani's love for beauty takes root at Sephora. Long before the beauty blogger and YouTuber, whose bedroom-turned-beauty-room is the stuff of dreams, began reviewing her favorite products on social media, Moorjani was working a nine-to-five at Sephora and later, M.A.C Cosmetics. "[It was there that] I truly understood makeup application on myself and others," she says. "[I] fell in love with the power of makeup and how it can help boost confidence."
As any beauty aficionado will tell you, the foundation of great makeup is a good skin-care routine. Moorjani has an ultra-hydrating routine for dry skin and hyperpigmentation. She explains, "As an Indian woman, I have always had uneven skin tone and hyperpigmentation. About two years ago, I became really serious about skin care and learning more about products that help with my uneven skin. [I] have seen my skin transform ever since." The answer? Vitamin C, hydrators, (gentle) chemical exfoliators, and SPF. Read on for her go-to non-stripping gel cleanser, retinol eye cream, and the "tiny capsules" that pack a hydrating punch.
If you buy something through our links, New York may earn an affiliate commission.