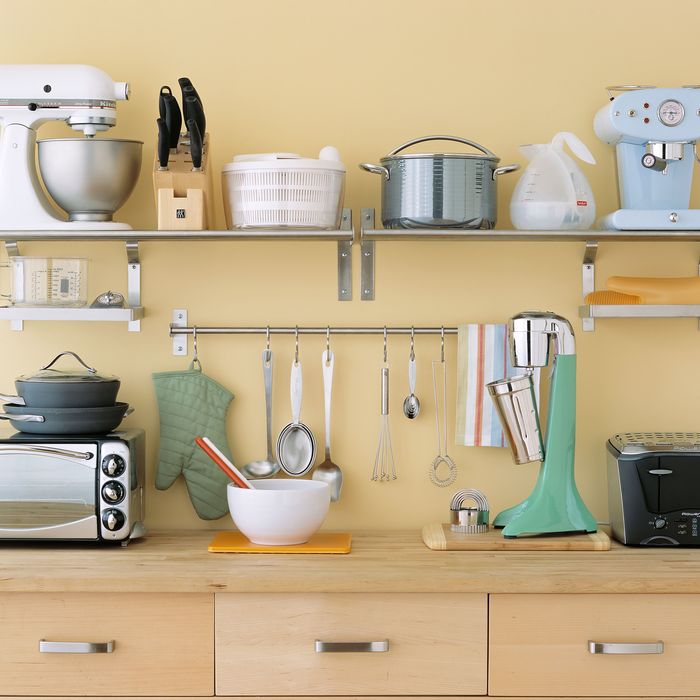 Photo: Andrew McCaul/Getty Images
So you're getting into cooking and want a few new gadgets for your kitchen? Amazon Prime Day has some great deals on essentials like the ever-popular Instant Pot, the newly trendy air fryer, plus pots and pans galore. If you're looking for something even more basic, like a knife set, it's got you covered too. Scroll below to shop our favorites, and check out our top beauty, fashion items, and home décor, plus you can find a master list here.
Don't let the fact that it's a refurbished blender deter you from buying this Vitamix. It's just as good as a new one — at a deep discount.
The ultimate kitchen status symbol also comes in handy for all the cozy, cold-weather comfort-food dishes you'll be cooking come winter.
Get this as a gift for the beginner chef who has only one pan in their kitchen.
Because that Topo Chico habit adds up, get this machine and make your own sparkling water instead.
If you buy one thing for your kitchen, it should be a proper chef's knife.
If the numerous TikTok and Instagram chefs have you curious about trying out an air fryer, now is the time to get one.
Handy if you prefer to sip on a mug of tea all day or if you're a fan of instant ramen.
Because you've definitely broken at least one wine glass in the past six months.
If you're looking to eliminate as much single-use plastic from your life as possible, these resealable bags are an eco-friendly way to store snacks.
For the intermediate cook who wants a more expansive knife set, this is a great kitchen upgrade.