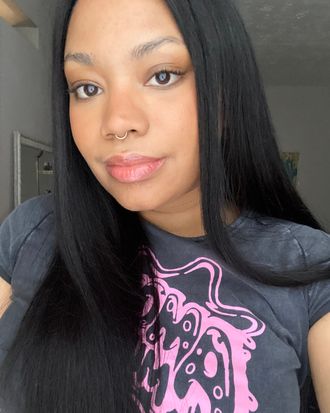 There are a lot of things that I am not, but there's one thing that I am, and that's a bronzer girl. Ever since I was handed my first NARS bronzer many moons ago, I knew that bronzers were my go-to multipurpose beauty product.
Don't get me wrong: I love a good blush moment, but it took me a very long time to find that perfect shade of not-too-bright berry red — whereas I can always count on a bronzer, no matter the shade, to warm up and shape my face, give me that sun-kissed glow, and highlight my cheekbones.
All that to say, I am a bronzer devotee. Over the years, I've tested powders, creams, and liquid bronzers on the hottest days, on my busiest days, and of course, the coldest and gloomiest days when you need it the most. I've even used it as an eye shadow!
My research is in and I've rounded up the best bronzers, whether you want a warm or dewy or even a matte finish. And while it looks like I'm only wearing one bronzer, I can assure you I am wearing different ones and I have the half-used bottle of micellar water to prove it.
The Best for a Dewy Glow
Saie's balm bronzer quickly became a favorite, and for good reason. Not only does it have a decent color range, offering four shades for light to dark skin tones, but the balm formula is easy to apply and gives you a radiant glow on top of your newly bronzed skin. If you prefer a dewier finish and layering on cream products, then this is the one for you. If you have oily skin, skip it.
The Classic Option
Another beauty classic. M.A.C's warm-toned matte bronzers have just a hint of shimmer and are easy to layer. However, I prefer the slight shimmer of the radiant version because it also serves as a highlighter.
The Best Non-Bronzer Bronzer
While Makeup by Mario's bronzer is a great option I love to recommend the brand's Softsculpt Perfector which is more of a multi-tasker that can also bronze, highlight, and add radiance Just make sure you grab the right shade and keep it light.
The Best for a Velvet Finish
With a velvety matte finish, this bronzer also stays true to its name. It's very subtle in terms of coverage, making it foolproof for even the most novice bronzer user.
The Best for No-Makeup Makeup


If you loved Glossier's Cloud Paint but always wanted the packaging to include some type of applicator, Glossier finally gave us what we always wanted with its Solar Paint. Similar to the cult-favorite Cloud Paint, though, a little product goes a long way. The cream bronzer is easy to blend and gives you a warm and natural glow. It does dry out quickly, so you have to work fast and blend immediately.
The Best for a Healthy Glow


The name of this bronzer says it all. If you're willing to spend a little more, this is indeed the best bronzer for a healthy glow. The bits of pink and shimmer blend into a radiant shade when you swirl your brush, making it have enough of a pinkish undertone to double as blush. Fun fact: I used mine for an embarrassingly long time before hitting the pan, so keep that in mind when considering the price.
The Best for an All-Over Glow
A bronzer that also has skin-care benefits? I was intrigued. This cream bronzer contains hyaluronic acid for hydrating and smoothing skin while also giving that coveted healthy bronze to your face and body. I like to use a very light hand when picking up the product with a brush and applying it.
The Best Blurring Bronzer
For a cream bronzer, this is fairly easy to apply. It does have a matte finish, but it doesn't feel dry. I like to use a fluffy brush to sheer out the light coverage.
The Cult Favorite
For a while, I had been convinced that I could not use bronzers since many of them were almost my exact skin color — until a NARS sales associate handed me the bronzer powder in Casino, that is. NARS is a favorite for its color range and, obviously, how well it works. And if excess shimmer isn't your thing, there's also a matte version that blends just as well.
The Best Multipurpose
I'd consider most bronzers multipurpose, but this cream formula is definitely the best for multiple uses. I find it's best applied with your fingers to really warm the product up and blend it seamlessly to the high points of your face to bronze and highlight. I use West Coast, a neutral-medium bronze, as a highlighter and Best Coast as a bronzer and eye shadow.
The Best Color Range
This bronzer has range. Color range, that is. With ten shades available, the formula blends perfectly and gives you a natural finish — or if you want to contour, there's a shade for that, too.