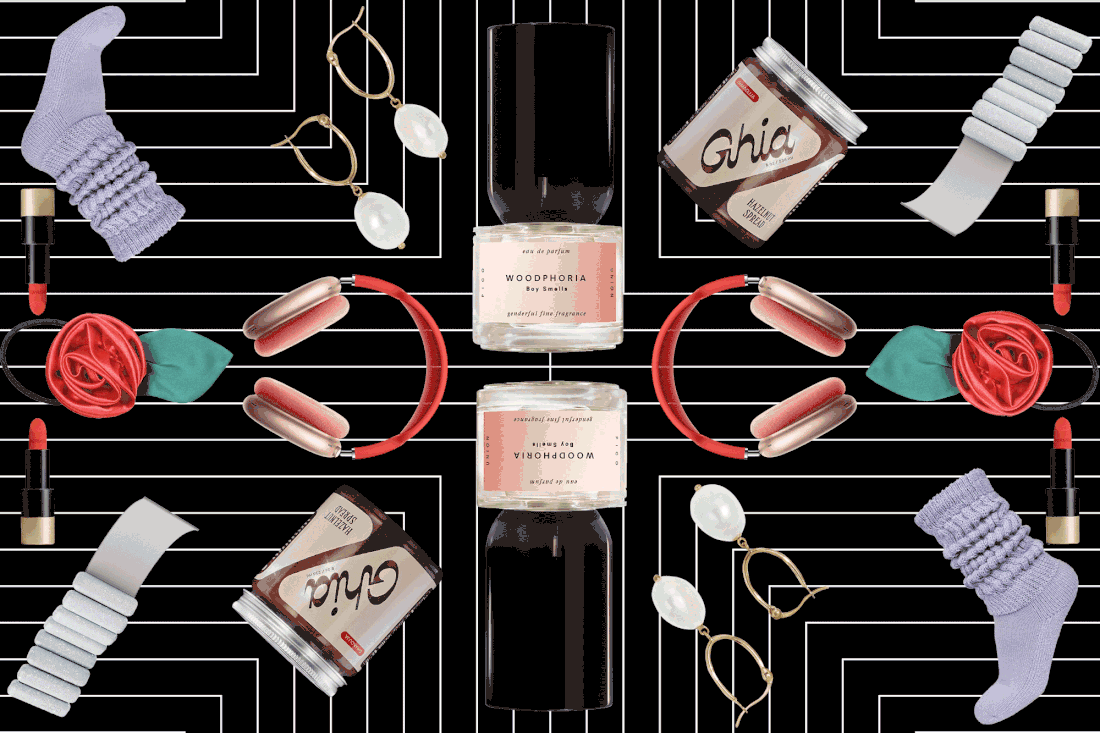 Photo-Illustration: by The Cut; Photos: Retailers
Don't let another year pass without telling your loved ones how much you appreciate them — with presents, not words. But "It's the thought that counts" will only get you so far. So to help, we've curated the ultimate landing page where you can find a gift guide for everyone on your list, no matter your budget or relationship, or their generation or interests. Scroll down now to level up your gifting skills, and keep visiting this page through the holidays for even more ideas as we update.
The Cut editors have gathered a list of products that we've given personally or used ourselves. No gatekeeping here! Here is a sample gift, but more are right this way.
Before the holidays sneak up on you, consider these gifts that get the job done and ship quickly. Here are our last-minute gift ides.
Being "picky" gets a bad rep. Here, Cut Shop contributor Harling Ross Anton breaks down some particularly great gift ideas for the most particular people in your orbit.
The workforce has changed drastically. Here, our "Ask a Boss" contributor Alison Green lists the right gifts to show your employees they're appreciated while still keeping it professional.
We spoke with sex therapists, dominatrixes, educators, and *ahem* enthusiasts to find the best toys and gadgets on the market. Here are the best sexy gifts.
Looking for gift ideas for a frequent flier? Leave it to the professionals, right this way.
Whether you're looking for the perfect game-changing beauty product for your skin-care-obsessed friend or a new craft project for your indoors-y sister, this under-$50 assortment has you covered.
We know gifting season is a big investment — and not just of money. To save you time, we went through all the pages of Nordstrom so you can keep your open tabs to a minimum and your sanity in check.
"Wellness" is a nebulous term, but we've got all your bases covered right here.
There's something here for everyone: the home cook, the by-the-book recipe follower, the dinner-party hostess, the condiment snob, even the gluten-free foodie. Click right here to start cooking.
One person on your list is probably going through "it" right now, and whatever "it" is, here are holiday gift ideas for them as they do.
Nothing says treat yourself like a beauty gift. It can be as small as a pair of selfie-friendly under-eye masks or as spendy as a luxury fragrance; either way, the recipient is going to feel pampered.
What are the best home-décor ideas for your friends with impeccable taste and even nicer apartments? Author and interior designer Athena Calderone, design entrepreneur and Colony founder Jean Lin, and interior designer Kelly Wearstler all weigh in. Here they are.
So you need to buy a man a gift, and you're stumped. We got you covered with lots of options they never knew they wanted (or did, but didn't buy themselves).
This year, give gifts that benefit causes the people on your list care about most.
Whether your mom likes to stick to the classics or is looking for something out of the box, you'll find the perfect present in this roundup.
Stocking stuffers: a great catchall category for small, relatively inexpensive gifts that tick the "this made me think of you" box. Here are our favorites.
From cozy winter clothing and matcha kits to experiences that will help you or a friend grow their career, check out these Black-owned businesses to shop and support this upcoming holiday season and beyond.
Whether it's cozy slippers and sweatpants or new tech toys he wants, buy the father figure in your life something from this gift guide and you're sure to get a smirk of approval, the highest form of dad praise.
Cut Shop contributor and Gen-Zer Brooke LaMantia rounds up gifts that will not disappoint the cool young people in your life.
For more from the Cut Shop team, follow us on Instagram and Twitter, where we share our best new finds, favorite styling tricks, and more.