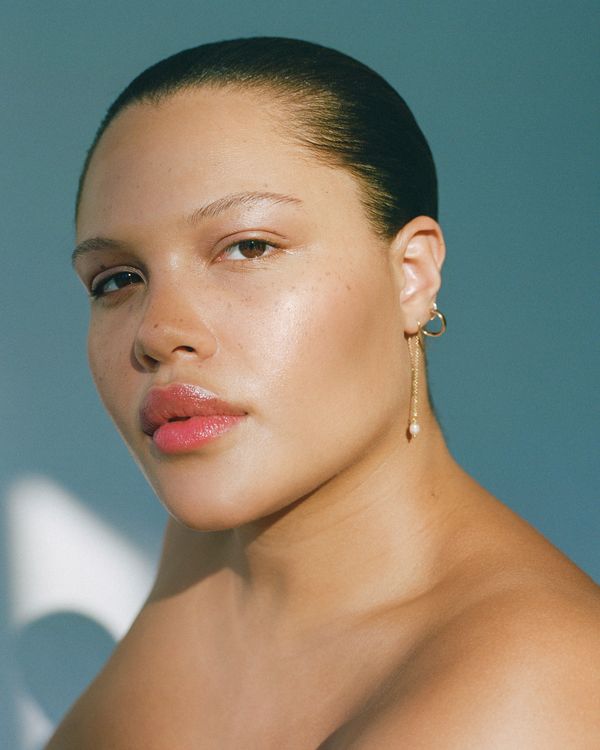 Maintaining a supple complexion can be a challenge despite our best efforts (humidifiers, masks, more water, less wine). But finding the right moisturizer for your skin type makes a big difference. It's also an essential part of any skin-care routine, as it balances your production of sebum, which is the natural oily substance produced by the skin, says board-certified dermatologist Dr. Corey L. Hartman. "Sebum is essential because it helps lubricate the skin and protect its moisture barrier," he says. "When skin is dry, the body ramps up the production of sebum, which can lead to an increase in acne."
.

What Ingredients Should You Look for in a Moisturizer?
Dr. Hartman lists hyaluronic acid, glycerin, and ceramides as important ones. Hyaluronic acid increases the skin's moisture level and traps water in the skin, plus it can help boost the skin's elasticity. Glycerin is also a hydration booster, and ceramides protect your skin barrier from external pollutants or irritants.
.

What Step Is Moisturizing in a Skin-care Routine?
Dr. Hartman also insists that you should apply a moisturizer every day — once in the morning and once in the evening, especially during colder, dryer months. And if you like to incorporate a plethora of other products into your routine, you should apply your serum first, then your moisturizer, then an oil and your sunscreen in the morning. At night, it should go after a serum or a retinol.
.

What Else Should I Know?
Now that you have the lowdown on moisturizers straight from an expert source, we've looked at the ingredient list with these recommendations in mind and rounded up the 26 best face moisturizers for all skin types, including some of Dr. Hartman's personal picks (none of which he's affiliated with, by the way — he just happens to think they're great). Read on to see which one is right for you.
The Best-Value Moisturizer
The Most Popular Moisturizer
The Best Moisturizer for Really Dry Skin
The Simplest Fragrance-Free Moisturizer
The Best Grease-Free Gel Moisturizer
The Best Two-in-One Moisturizer
The Best Mattifying Moisturizer
The Most Soothing Moisturizer
The Best Moisturizer for Sensitive Skin
The 'Natural' One
The Moisturizer that Does It All
The Best Seller
The Luxury Moisturizer
The Summertime Moisturizer
The K-Beauty One
The Fashion-Favorite Moisturizer
The Best Postflight Moisturizer
The Shea-Butter-Infused Moisturizer
The Fancy New Moisturizer
The Next-Level Classic
The Best Moisturizer for Oily Skin
The Illuminating Moisturizer
The Moisturizer With Sunscreen
The Richest Moisturizer
The CBD Moisturizer
The Fancy Moisturizer for Darker Skin Tones
The Best Moisturizer for Almost Any Skin Type