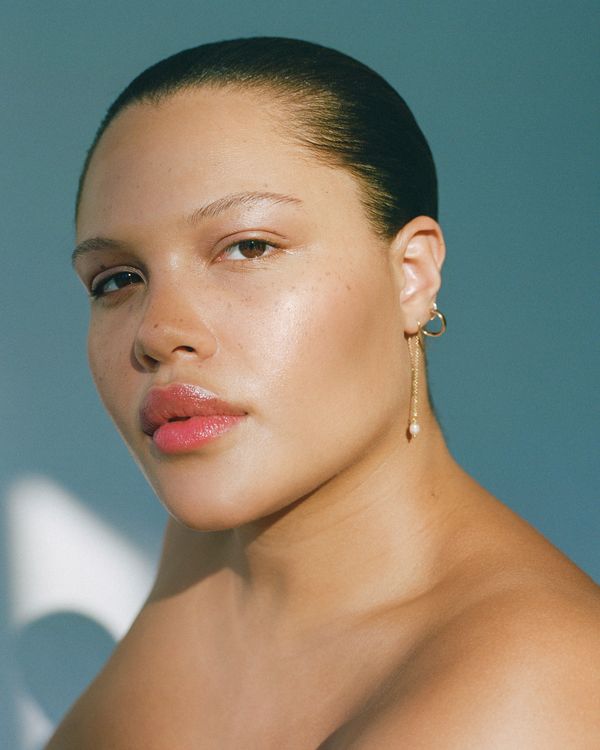 For more of the Cut's favorite fashion, beauty, and home finds, sign up for the weekly Cut Shop Newsletter.
Maintaining a supple complexion can be a challenge despite our best efforts (humidifiers, masks, more water, less wine). But finding the right moisturizer for your skin type makes a big difference.
FAQs
Is using a moisturizer essential in a skin-care routine?
Yes. It balances your production of sebum, which is the natural oily substance produced by the skin, says board-certified dermatologist Dr. Corey L. Hartman. "Sebum is essential because it helps lubricate the skin and protect its moisture barrier," he says. "When skin is dry, the body ramps up the production of sebum, which can lead to an increase in acne."
What step is moisturizing in a skin-care routine?
Dr. Hartman also insists that you should apply a moisturizer every day — once in the morning and once in the evening, especially during colder, dryer months. And if you like to incorporate a plethora of other products into your routine, you should apply your serum first, then your moisturizer, then an oil and your sunscreen in the morning. At night, it should go after a serum or a retinol.
What ingredients should you look for in a moisturizer?
Dr. Hartman lists hyaluronic acid, glycerin, and ceramides as important ones. Hyaluronic acid increases the skin's moisture level and traps water in the skin, plus it can help boost the skin's elasticity. Glycerin is also a hydration booster, and ceramides protect your skin barrier from external pollutants or irritants.
Now that you have the lowdown on moisturizers straight from an expert source, we've looked at the ingredient list with these recommendations in mind and rounded up the 29 best face moisturizers for all skin types, including some of Dr. Hartman's personal picks (none of which he's affiliated with, by the way — he just happens to think they're great) and some of the Cut Shop editors' favorites too (since testing all of these products is our literal job.)
The Most Popular Moisturizer
The Best Moisturizer for Almost Any Skin Type
If your skin type is normal, oily, or combination, this best-selling lightweight moisturizer is for you. It's packed with glycerin, which was one of the must-have ingredients on Dr. Hartman's list. Others include vitamin E and algae extracts to nourish, hydrate, and minimize pores. It has more than 500 five-star reviews, which claim it goes on smooth, doesn't cause irritation, and isn't greasy. Plus a little goes a long way with this one.
Pros: High-quality formula that brings great results.
Cons: Expensive.
The Best-Value Moisturizer
Ideal for those who want moisture yet worry about breaking out, this moisturizer absorbs almost instantly so that your skin feels softer, nourished, and not at all greasy. The gel-cream consistency spreads evenly, but feels more like a liquid once applied. It is also one of the least expensive moisturizers on this list and has over 34,000 five-star Amazon ratings.
Pros: Affordable and lightweight enough for those with oily skin.
Cons: You go through a jar fast.
The Best Two-in-One Moisturizer
For those of you who like to do the bare minimum but still want to protect your skin, this is the option for you. Apply this before heading out the door and Dr. Hartman says you'll get moisture from the ceramides along with essential sunscreen protection thanks to the SPF 30. It has a 4.5-star rating out of five, and thousands of reviewers say it's long lasting and absorbs quickly.
Pros: Affordable, has SPF, and is long-lasting.
Cons: Might be too greasy for some skin types.
The Best Mattifying Moisturizer
Another rec from Dr. Hartman is this lightweight formula that restores the skin's barrier without increasing oiliness, leaving a nice finish. It reduces visible pores and leaves a soft matte look if you struggle with excess oil and shine. The pore-minimizing effect also makes it an excellent base for makeup. As for the customer feedback, one reviewer with acne-prone combination skin called it "unparalleled perfection" after giving it a whirl.
Pros: Lightweight and great for acne-prone skin.
Cons: Reviewers wish they would get more ounces considering the price.
The Moisturizer That Does It All
This moisturizer does everything. It has a very hydrating base of glycerin and shea butter. In addition, it contains SPF 50, a healthy dose of antioxidants from coffee seed and apples, and tone-boosting ingredients like niacinamide and licorice. Reviewers of all skin tones note that it blends in nicely, without any sort of gray cast. If you forget to apply sunscreen every day, this is a good pick.
Pros: Formula jam-packed with ingredients that target so much more than moisture.
Cons: Tends to leave a white cast.
The Simplest Fragrance-Free Moisturizer
It's not the flashiest of moisturizers, but this one has a long-standing reputation in the beauty world — it works really well and has zero scent. (It also has almost 9,000 four-star reviews on Amazon). One swipe of the hyaluronic acid and niacinamide-rich formula deeply moisturizes for supersoft complexion. Dr. Hartman stresses the importance of avoiding fragrances if you have sensitive skin.
Pros: Fragrance-free.
Cons: The formula has been updated, much to the disdain of loyal customers.
The Best Seller
Over the summer, this cream quickly became Sephora's best-selling moisturizer and sold out twice. It has a gel texture that instantly becomes a rich, silky moisturizer on skin contact, and it moisturizes without getting greasy.
Pros: Nongreasy and extra moisturizing.
Cons: Price point.
The Most Soothing Moisturizer
If your skin is flaky and irritated, you will love this rich, soothing moisturizer. It's a little on the heavier side, so it's a good pick for those going through the "Retinoid Uglies" (Sephora reviewers also note that it's great for anyone using Accutane). It's formulated with shea butter and colloidal oatmeal, which is known to relieve itching.
Pros: Great for sensitive and eczema-prone skin.
Cons: Formula might be too thick for some.
The Best Moisturizer for Your Skin Barrier
If you want a moisturizer that's just as good as the Skinceuticals Triple Lipid Restore, but you don't want to drop $100-plus, try Dieux's Instant Angel instead. Not only our senior shopping editor, Bianca Nieves, swears by it but so does our deputy editor, Jen Ortiz, and our fashion writer, Danya Issawi.
Pros: Brings a squeeze key so you use the product until the last drop.
Cons: Formula is not as friendly for acne-prone skin.
The Best Moisturizer for Sensitive Skin
Those with chronic eczema praise this cream for its ability to heal and soothe particularly stubborn patches. It is a French drugstore find that contains thermal spring water (known for its healing properties), but also has clinical results that back up its effectiveness at repairing the skin barrier. It's so soothing that it's even suitable to use on infants.
Pros: Can be used on adults and infants thanks to its soothing properties.
Cons: On the pricier side for a drugstore option.
The Best Moisturizer for Really Dry Skin
This moisturizer is chock-full of ceramides, the good "fat" for your skin that helps strengthen the moisture barrier and keeps hydration from leaking out of your pores. It contains five different kinds and has nearly 900 five-star reviews, calling it "intense" and a "must-try for dry skin types."
Pros: Dry skin is no match for this cream.
Cons: The thick formula and fragrance can be a bit much for some.
The Best Grease-Free Gel Moisturizer
"Bio-Oil Dry Skin Gel has a unique feel when applied to the skin, which I love," says Dr. Hartman. "It goes on as a gel, and as you rub it into the skin, it turns into an oil consistency without a greasy finish." You'll get a hit of intense moisture to the skin with shea butter, glycerin, and urea, while the vitamin B3 helps the skin retain the moisture added for a longer-term benefit, he says. The 300+ reviewers on Ulta would agree.
Pros: Affordable.
Cons: Needs to be really rubbed in for it not to be too oily.
The Luxury Moisturizer
The price tag is steep, but celebrities like Jennifer Lopez and Nicole Kidman swear by this moisturizer (J.Lo was rumored to use it as a body moisturizer). Its origin story is legendary and involves psychics, a mystery NASA scientist, fake-death conspiracy theories, and more. La Mer's proprietary "Miracle Broth" is made with seaweed and allegedly works to smooth fine lines, shrink pores, and restore radiance. Most effective on very, very dry skin, the dense cream melts when applied. Celebrity makeup artists like Hung Vanngo use this on their clients like Chrissy Teigen and Selena Gomez.
Pros: Incredibly moisturizing. A little goes a long way.
Cons: Pricey, and fragrance might be strong for some.
The Fashion-Favorite Moisturizer
This velvety cream feels great and absorbs quickly to replenish very dry skin. It contains hyaluronic acid, peptides, and antioxidants that purportedly boost collagen and smooth fine lines when your skin is looking less than great. Celebrity makeup artist Charlotte Tilbury says she's used this cream for years at fashion shows and on photo shoots with her loyal clients like Amal Clooney and Kate Moss.
Pros: Editor-approved thanks to its super-hydrating properties.
Cons: Price point.
The Shea-Butter-Infused Moisturizer
Buttah was created to treat melanin-rich skin and everyday skin issues like dryness and discoloration. This moisturizer is especially great for colder months because of its 100 percent-shea-butter base and ingredients like hyaluronic acid. It feels thick but deeply soothes and hydrates the skin. Shea butter is made of several types of fatty acids and is known to be anti-inflammatory, with studies showing it can also be beneficial in healing acne scars. This cream has a subtle yet pleasing natural shea-butter scent.
Pros: Subtle scent; moisturizes and heals acne scars.
Cons: Might be too thick for some.
The Fancy Moisturizer
Dubbed the "new La Mer" by some, this very fancy moisturizer is beloved by celebrities (like Melanie Griffith and Diane Kruger), fashion people, and beauty editors alike. It comes with its own mythical-sounding origin story, and no one is quite sure how it works — but lots of people swear by it for giving them better-looking, smoother, and what they describe as younger-looking skin.
Pros: Works wonders on all skin types.
Cons: Pricey.
The Best Moisturizer for Oily Skin
If the phrase "oil free" is soothing to your heart, this moisturizer is for you. Despite not containing oil, it's still extremely moisturizing, thanks to mix of four types of hyaluronic acid. It's very positively reviewed on Sephora, with hundreds of people praising it as being the absolute best for oily skin. If you struggle with breakouts, Dr. Hartman also recommends gel moisturizers since they glide on easily and won't irritate the acne on your face.
Pros: Works great for oily skin, nonirritating.
Cons: Might be too light for those with drier skin.
The Fancy Moisturizer for Darker Skin Tones
Dr. Barbara Sturm has a cult following, and you should believe the hype of the reviews flooding your Instagram feed from people such as Chrissy Rutherford and Danielle Prescod. Formulated specifically for darker skin tones and containing ingredients like African whitewood bark and magnolia to reduce excess oils, this face cream really hydrates the skin.
Pros: Great for darker skin tones.
Cons: Pricey.
The Best Brightening Moisturizer
We love a moisturizer that can do it all. This one from Eadem gives you the opportunity to cut a few extra serums out of your routine if you want brighter skin. The airy whipped formula promises to brighten skin over time with niacinamide. Plus it features ceramides and glycerin to help nourish the skin and lock in moisture.
Pros: Moisturizes and brightens skin.
Cons: Despite its hydrating nature, we find it ideal for your a.m. routine rather than your p.m. routine.
The Dermatologist-Approved One (literally)
Leave it to board-certified dermatologist Dr. Shereene Idriss to create a moisturizer that hydrates your skin while also prevents future discoloration. Our senior shopping editor loves to pair hers with the brand's Major Fade Hyper Serum.
Pros: Helps correct dark spots.
Cons: It goes out of stock frequently.
The Best for Flare-ups
Another holy grail for people with sensitive skin. If you loved the brand's SOS spray, then you'll love the moisturizer. Made with the same ingredients, this product is great when you have flare-ups or your skin needs to recover. Our shopping writer, Chinea Rodriguez, vouches for it.
Pros: Light but moisturizing and works great under makeup.
Cons: You will want a bigger tube.
The One That's Like Whipped Cream
Managing editor Rachel Bashein recommends this nice but light moisturizer from Youth to the People.
Pros: Fun to apply and lightweight enough for all skin types.
Cons: Users note it has been reformulated and has a stronger scent.
The Natural One
Senior writer Sangeeta Singh-Kurtz is obsessed with this cream from a facialist who makes all of her own products. Its aroma is subtle, but its hydrating properties are strong.
Pros: Hydrating and small-business-owned.
Cons: Might be too thick for those with oily and acne-prone skin.
The Under-$20 Option
Another moisturizer board-certified dermatologist Dr. Shereene Idriss highly recommends. Who said an under-$20 option wouldn't give maximized results? Thanks to its formulation, your skin (and wallet) will be feeling great.
Pros: Affordable.
Cons: Small packaging.
The Makeup-Artist Favorite
Peep into any makeup artist's bag, and you'll see a shriveled-up tube of this French moisturizing staple. It works great as primer and will leave your skin plump and ready to get glammed up without having to worry about creases and dry patches.
Pros: Highly moisturizing.
Cons: Packaging can become tricky once you use most of the product.
Our experts: