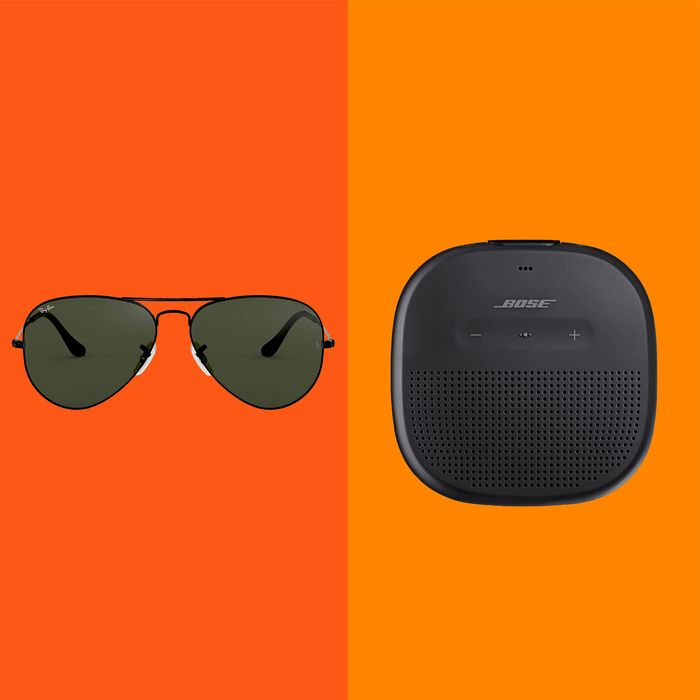 Photo-Illustration: The Strategist; Photos: Retailers
You may have noticed some posts from our friends at the Strategist on the Cut. They'll be dropping in every now and again, sharing their expertise on the basics you don't have time to research and the weird and wonderful things you don't yet know you need.
Father's Day is Sunday, June 19, and it's officially time to start scoping out the perfect gift for the dad in your life. If you're buying for a first-time father, you'll want something that's both worthy of such a momentous occasion and practical — so he will actually use it. We've rounded up a range of Father's Day gifts for new dads that we think will help a time- and sleep-starved new parent rediscover sanity — whether he's into golf, high-end design, spending time outdoors, or something else. While almost every item on this list is available on Amazon, we've found many of them elsewhere, too, for those who like to shop around.
For the new dad who's building a man cave
For the new dad who wants to keep his cool factor
For the new dad whose sleep cycle is wonky
For the new dad who always likes to have a soundtrack
For the new dad who loves a good s'more
For the new dad who wants to expand his art knowledge during parental leave
For the new dad who is also a neat freak
For the new dad who's also a new chauffeur
For the new dad who likes to take a hike
For the new dad who needs help putting the baby to sleep
For the new dad who enjoys a perfect cup of tea
For the new dad who is also a plant dad
For the new dad who's constantly reheating his coffee
For the new dad who wants to be completely hands-free
For the new dad who believes in the power of a good scent
For the new dad who is a minimalist at heart
For the new dad who needs new loungewear
For the new dad who has a way with words
For the new dad who is sober in solidarity
For the new dad who wants to be everywhere at once
For the new dad determined to make their kid a purist
For the new dad who will be spending lots of time outside
For the new dad who always makes you wash your hands before touching the baby
For the new dad who's back in the office
For the new dad who's still trying to hit his one-book-a-week reading target
For the new dad who's also a gamer
For the new dad who's a little old school
For the new dad who misses his afternoon bubble tea
For the new dad who doesn't want to carry a baby bag
For the new dad who relies on coffee even more than he used to
For the new dad whose bedding needs a refresh
For the new dad who's not a morning person
For the new dad who wants to hide his under-eye bags on Zoom calls
For the new dad whose shirts are stained
For the new dad who needs to freshen up fast
For the new dad who wants to get back in shape
For the new dad who doesn't have time for a full workout
For the new dad who misses the movies
For the new dad who wants to stay on-trend
For the new dad who likes to commune with nature
For the new dad who's working from the kitchen table
For the new dad who's working from all over the house
For the new dad who wants to educate himself (so he can educate his child)
For the new dad who needs a laugh
For the new dad who's also a cat dad
For the new dad who wants a break from cleaning
For the new dad who wants to get better at meal prepping