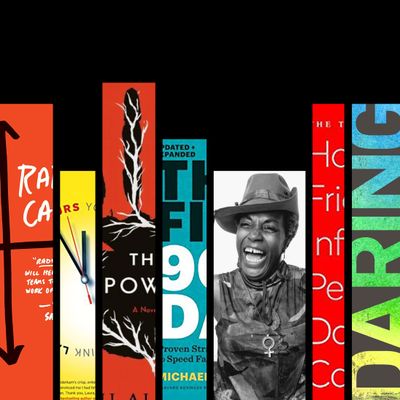 Email your money conundrums, from the technical to the psychological, to mytwocents@nymag.com
In many fields, you become a boss because you're good at your job and get promoted. But most jobs do not translate into managerial abilities at all. As a result, I've been stuck with some awful supervisors. I've also had great ones. Most of them have fallen somewhere in between. But the good news is, leadership skills can be learned. Here are seven books for various first-time boss conundrums; I wish I'd read them before becoming a manager, and that my former bosses had too.
If you need help managing your time: 168 Hours by Laura Vanderkam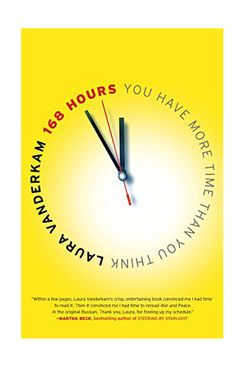 When you manage other people, you have a lot less time to manage … well, anything. Your days are stacked with check-ins, meetings, and chasing projects around the office; suddenly it's 7 p.m., and you've been so consumed in overseeing other people's work that you haven't even begun to look at your own. Enter Laura Vanderkam, the author of 168 Hours, who has spent years parsing studies about how we actually use our time — as opposed to the ways we think we do. Surprise: The people who feel the most time-starved are not the most productive. As someone who is constantly 20 minutes late for everything in my life, I was terrified that this book would make me feel even worse about pathological tardiness, but Vanderkam's breezy, confident suggestions had the opposite effect.
If you don't really feel like a boss: The Power by Naomi Alderman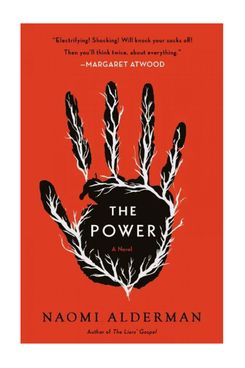 Fine, being a boss isn't quite the same as developing deadly electric force fields in your fingertips, as girls mysteriously do in Alderman's award-winning novel. However, this story paints an exhilarating portrait of what happens to families, societies, and the entire world order when the power dynamic is flipped (a young girl can kill an adult man with the touch of her palm). It also describes the transgressive qualities of female dominance, and the rush that comes with discovering, controlling, and deploying your own. On a broader level, reading fiction has been shown to improve emotional intelligence, which is handy for any human, but particularly those who oversee others.
If office politics make you anxious: How to Win Friends and Influence People by Dale Carnegie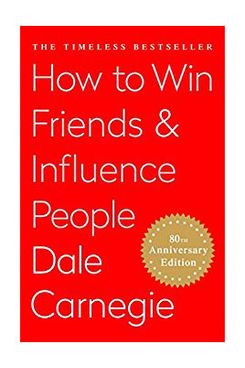 This old chestnut has been a pillar of the self-help canon (some would say it pioneered the entire genre) since its publication in 1936, and with good reason: It offers sound and simple advice for persuading others to do what you want. While some of Carnegie's advice reads as disingenuous or even manipulative (he encourages readers to "smile," "be agreeable," and "avoid argument"), his central message is to empathize with other people's motives and work with them. "Any fool can criticize, complain, and condemn — and most fools do. But it takes character and self-control to be understanding," he wrote, borrowing from his wildly popular lectures at the Dale Carnegie Center for Excellence, which he founded in 1912 (it still runs corporate training programs today). Multiple studies have shown that employees respond much better to goodwill and appreciation, which is the core tenet of this book.
If you need a role model: The Life of a Black Feminist Radical by Florynce Kennedy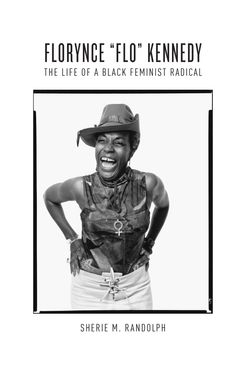 If your leadership aspirations skew more toward a cowboy-hat-wearing civil-rights crusader who was usually photographed with her middle finger up, then Randolph's biography of Flo Kennedy is for you. When she was admitted to Columbia Law School in 1948 (they first tried to deny her on the grounds of her gender), Kennedy was the only black woman in her class. After she graduated in 1951, she founded her own firm, which represented the estates of jazz musicians Billie Holiday and Charlie Parker. She also built bridges across schools of progressive thought, forming coalitions with both white and black activists such as Adam Clayton Powell, Betty Friedan, Gloria Steinem, and Shirley Chisholm — a reminder that radical ideals and practical compromises are not mutually exclusive.
You hate giving negative feedback: Radical Candor by Kim Scott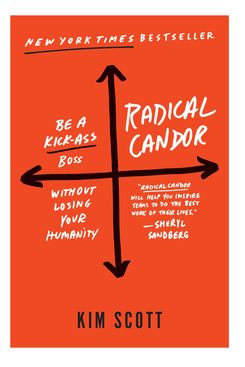 While working under Sheryl Sandberg, Kim Scott learned that good leadership stood at the intersection of "giving a damn" and "being willing to piss people off." Being the type of person who runs operations at Google, Scott decided to develop a rubric for this theory, which eventually turned into this best seller. The balance between kindness and directness (or, as Scott calls them, "ruinous empathy" and "obnoxious aggression") can be a tricky one to walk — especially when you hate pissing people off, like yours truly — but this book provides a constructive map for doing so.
You're about to start, and you don't want to screw it up: The First 90 Days by Michael D. Watkins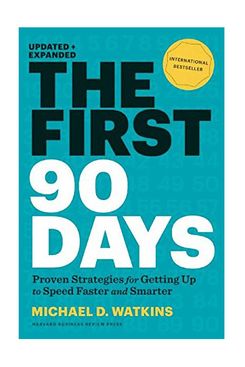 According to my friends with MBAs, this book is a popular graduation gift for those jumping into big and unfamiliar roles, and I wish I'd read it before starting any of my previous jobs. Based on the premise that the first three months are the most crucial — and vulnerable — time for anyone in a career transition, this book provides detailed checklists, guides, and goals for getting up to speed at your new gig, particularly if you're taking on a leadership position and need the confidence to make significant changes. One friend read it before starting at her current company five years ago, and has been promoted every year; she's now a VP (and the highest-level woman) in her department.
You have trouble delegating: Daring Greatly by Brené Brown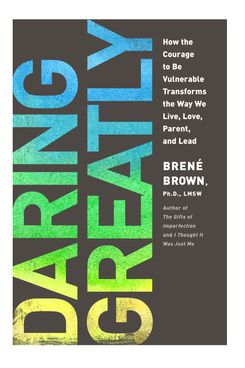 Brené Brown is a professor at the University of Houston who researches the psychology of vulnerability and shame (and has delivered immensely popular TED talks on the subjects). While perfectionism and conflict avoidance are the most pedestrian scapegoats ("I can't trust anyone else to do this work" and "I feel bad asking someone else to do this" being my go-tos), Brown's book reframes these tendencies in the context of fear. "When we spend our lives waiting until we're perfect or bulletproof before we walk into the arena, we ultimately sacrifice relationships and opportunities that may not be recoverable, and we squander our precious time," she says. In other words, refusing to delegate smaller tasks that we know we do well is just an excuse to avoid bigger, harder, scarier work; to advance, we have to learn to get over it. The results might be messy at first, but that's what growth — and good leadership —looks like.