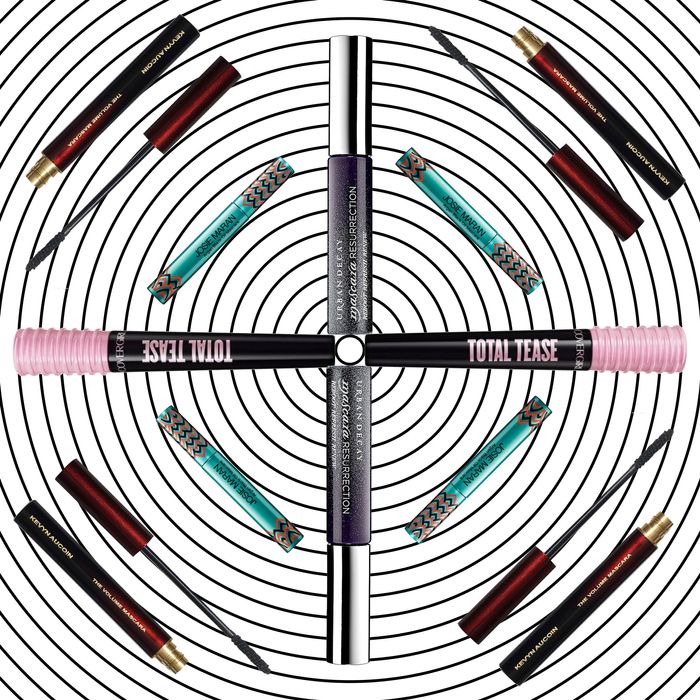 Photo: Courtesy of the Vendors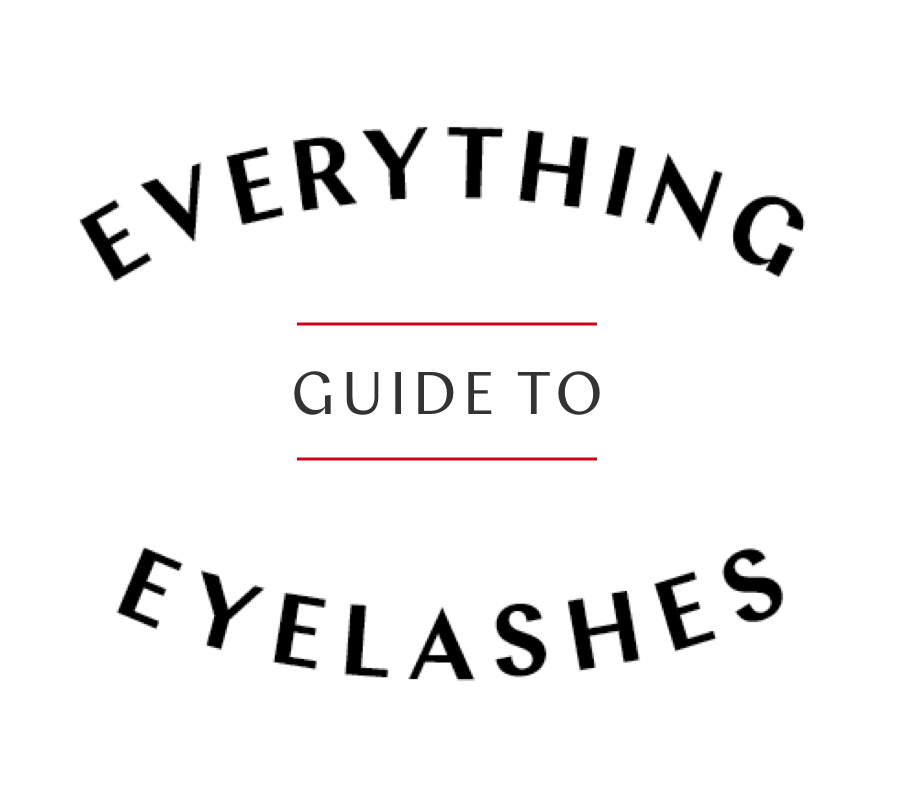 Eyelashes have the impressive ability to transform your face. The Everything Guide to Eyelashes is a week of stories on the Cut about lashes, from all the mascaras we've obsessively tested to our personal feelings about why eyelashes matter.
Ask any woman if there's one makeup product she always wears, and she'll most likely say mascara. But finding the right one isn't always easy. Over the past eight years, the Cut has obsessively tested and researched the best mascaras, from drugstore bargains to luxury finds. We've looked into the best ways to get natural-looking lashes, colored lashes, even clumpy lashes — because, yes, clumpy lashes were a trend.
Click or scroll through this round-up of the best mascaras we've ever written about, helpfully sorted by type: waterproof, tubular, smudge-proof, organic, lengthening, volumizing, curling, drugstore, colored, bottom lash, cult favorite, clumping, and conditioning.
The Best Waterproof Mascaras
If you listen to no one else, heed professional mermaid Linden Wolbert's advice and try the L'Oréal Paris Voluminous Volume Waterproof Building Mascara, which she says stays on through her 100-foot dives and underwater photo shoots.
Photo: Courtesy of the Vendor
Alternatively, Eyeko's Sport Waterproof Mascara can survive spin class and humid New York summer days, if you don't need something quite as waterproof as a mermaid does.
Photo: Courtesy of the Vendor
This mascara has gotten a redesign since we reviewed it, but the wand remains thin in case you just want a hint of waterproof mascara on your lashes.
If you don't mind layering up, Clinique's waterproof mascara can hold a curl all day.
One swipe is all you need for intense length; just don't hop on the elliptical wearing this formula or it'll end up running down your cheeks. This mascara is better suited for wearing to a movie where you're not sure whether you'll tear up or not.
If you can get over the fact that this mascara comes in a quilted leather case, it'll become a trusty volumizing option in your arsenal.
This one will give you lashes that look like falsies, though it's not the best at staying put throughout the day.
Photo: Courtesy of the Vendor
Kim Kardashian's makeup artist recommended this one for its dramatic curling, lengthening, and volumizing effect after just one coat.
To ward off tears like the iconic black ones Lauren Conrad shed on The Hills, reach for this thin wand and lengthening formula.
This mascara stays on through runs, rainstorms, and endless humid summer days, all while being one of the easiest waterproof formulas to remove.
Photo: Courtesy of the Vendor
If Diorshow is your go-to mascara, this one has a brush as fluffy with bristles as plentiful as its luxury counterpart.
A drugstore formula that's almost comparable to Chanel's.
The cool kids in Tokyo, Japan swear by this Über-black mascara that doesn't run … ever.
The Best Tubular Mascaras
Tubular mascaras are similar to waterproof ones, but they wrap tiny tubes around each lash, giving them a protective coating that keeps them from smudging but is also easy to wash off. The first brand to invent the tube technology was Blinc, and its classic mascara requires nothing but warm water to make the tubes gently slide off your lashes and into your hand.
Photo: Courtesy of the Vendor
The microfibers in this mascara help lengthen lashes while the tube technology keeps it on even in the most humid cities.
Even though Solange tends to let loose onstage and in the desert heat at Coachella, her makeup artist always recommends using this tube formula instead of a waterproof mascara.
Photo: Courtesy of the Vendor
This one comes with a lash primer to add extra oomph to eyes.
The Best Smudge-Proof Mascaras
Photo: Courtesy of the Vendor
If you wear glasses or have oily skin — or both — you know it can be hard to keep your mascara in place. How do you solve a makeup problem like eyeglasses? Celebrity makeup artist Walter Obal favors false lashes, but you could also try Horika Horika's Magic Pole mascara, which won't budge even if your lashes get too close to your lenses.
You officially have permission to rub your eyes if you're wearing this long-lasting formula.
The Best Organic Mascaras
Even non-hippies can learn to love organic mascaras, which are gentle on your eyes and don't have a crunching, drying effect. After trying a few tubes, we found that the best was the conditioning Josie Maran Argan Black Oil Mascara.
Photo: Courtesy of the Vendor
For a conversely artificial and bold effect, Physicians Formula has you covered.
The Best Lengthening Mascaras
We've been singing the praises of Benefit's They're Real Mascara since before it became one of the most popular mascaras on the market. Back then, it was a cult favorite, but now it's a classic for its ability to give lashes a naturally enhanced look (you can also build it up for a doe-eyed effect.)
Photo: Courtesy of the Vendor
Eyeko's ultra-slim wand combs through lashes to lengthen and separate, and the tube makes it easy to squeeze out more product.
Photo: Courtesy of the Vendor
Similarly, the pink squishy middle on this bottle provides total control over how much product goes on the brush.
The castor oil in this formula makes it easy to apply multiple coats for bold lashes that won't flake.
For eyelashes as long as your favorite bunny filter, Charlotte Tilbury's Legendary Lashes Volume 2 from her Beauty Filters collection will do the trick.
Photo: Courtesy of the Vendor
If you've never been asked if you're wearing falsies, then you need to try this mascara.
Here's a mascara that will give you lashes so long you'll see them when you blink.
The Best Volumizing Mascaras
Photo: Courtesy of the Vendor
For a fluffy, "bushy" look (that's a compliment, in this case), try the gigantic Catrice Prêt-à-Volume Smokey Velvet Black Mascara.
Photo: Courtesy of the Vendor
This buildable mascara was modeled after paint tubes to make it easier to hold.
Photo: Courtesy of the Vendor
The Giorgio Armani Beauty Eccentrico Mascara also adds maximum volume to lashes — just don't add another layer during the middle of the day because, sadly, it will clump. If lashes do clump, Dior's creative and image director Peter Philips suggests taking a small comb to separate them until they're fluttery. (Tip: Go to the Clinique section at Sephora and collect a few of their free combs and spoolies.)
Photo: Courtesy of the Vendor
While the white straight brush applies a priming formula, the black curved brush lifts and adds volume to lashes.
For lashes that would make Twiggy do a double take.
Photo: Courtesy of the Vendor
Who doesn't want to have eyelashes like feathers? If you want to live the life of a woman whose lashes do all the talking, get this IT Cosmetics mascara.
Photo: Courtesy of the Vendor
This one's a favorite of makeup artist Peter Philips, and for good reason. This mascara coats lashes in a sooty, rich formula and gives the volume that Diorshow is known for.
Photo: Courtesy of the Vendor
The Italian drugstore brand Kiko Milano's mascara is popular among those in the know and is an affordable alternative to Lancôme mascaras.
If excess oil around your eye is a problem, Elizabeth Mott's It's So Big Volumizing Mascara might be your best bet for voluminous lashes that don't fade as the day goes on. One writer enthusiastically described it as a "GODSEND."
Legendary makeup artist Pat McGrath designed this brush to add volume while preventing clumping so the product doesn't weigh down lashes and ruin any curl you might have.
Photo: Courtesy of the Vendor
This one's thick, cheap, and doesn't clump. No wonder one writer called it the "bomb diggity."
Photo: Courtesy of the Vendor
Most volumizing mascaras deliver on their claims, but usually at the cost of crunchy lashes. This one keeps them soft, fluttery, and natural-looking.
After using this duo, you may never feel the need to apply falsies ever again.
Photo: Courtesy of the Vendor
The tiny side of this wand grabs each and every last lash while the bigger brush adds volume. If you take the time and coat each of your lashes, you'll look like you got 14 hours of sleep last ngiht.
Photo: Courtesy of the Vendor
For lashes that curl really high, try Milk Makeup's KUSH High Volume Mascara.