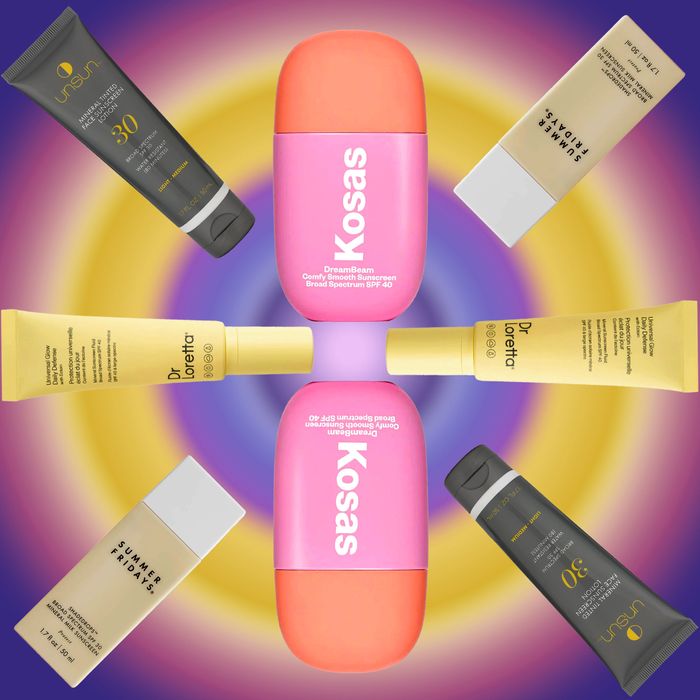 Photo-Illustration: by The Cut; Photos: Retailers
For more of the Cut's favorite fashion, beauty, and home finds, sign up for the weekly Cut Shop Newsletter.
It's been nearly four years since a study published in the Journal of the American Medical Association found that certain chemical sunscreen ingredients may be absorbed through the skin at higher levels than previously believed. While the FDA has remained firm that this does not mean the ingredients are unsafe or that individuals should stop using chemical sunscreen, the findings were a boon for mineral-sunscreen-makers. Not all people shop mineral to avoid chemical filters — most notably, they tend to be easier on sensitive skin. Whatever reason you're zesty for zinc, shop the best mineral sunscreens you'll actually want to reapply.
FAQs
How are mineral sunscreens different from chemical sunscreens
Unlike sunscreens that use chemicals to absorb and dissipate ultraviolet rays, mineral-based sunscreens simply block the rays physically (which is why they're also known as "physical sunscreens" or "sunblock") and reflect UV light away from the skin. Mona Gohara, M.D., FAAD, a board-certified dermatologist in New Jersey, says mineral sunscreens are able to do this via naturally occurring, well, minerals such as titanium dioxide and zinc oxide.
Why is mineral sunscreen considered a 'safer' option?
"The FDA has only classified two sunscreen ingredients as 'Generally Recognized As Safe & Effective' or GRASE: zinc oxide and titanium dioxide," says Emily Spilman, a science analyst at the Environmental Working Group, a nongovernmental organization and activist group. "Both of those ingredients happen to be mineral UV filters."
There's another reason people prefer mineral sunscreens, and it's simply because they tend to be less irritating. "Chemical sunscreens [use] synthetically fabricated ingredients that have more tendency to reactivity and irritation on the skin," says Gohara. Marisa Garshick, M.D., a board-certified dermatologist in New York, adds that for this reason, mineral sunscreens are seen as the better option for those with sensitive skin.
Do all mineral sunscreens avoid chemicals?
Definitely not. Hybrid sunscreens that use both filters are increasingly popular, and there are a handful in this list. These leave far less of a white cast and have a more pleasant, non-goopy product feel when compared to old-school mineral sunscreen. "It can be confusing because some contain a combination of mineral and chemical ingredients but have tricky advertising that appears mineral only!" says Gohara. She says to see whether the active ingredient is titanium dioxide or zinc oxide; if either is the case, the formula primarily relies on mineral blockers. "If you see other names listed such as avobenzone, octocrylene, or octinoxate, these can indicate there are also chemical filters present," says Garshick.
What does "nano zinc" versus "non-nano zinc" mineral sunscreen mean?
This refers to the size of the zinc particles used in the formula. "Nano" means small — like, super-small — so "non-nano" means, uh, bigger. More nano zinc formulas have popped up in an effort to minimize white cast and deliver a better product feel, but there have been concerns with these teeny-tiny particles entering the bloodstream. That said, the research suggests you're fine either way: "There are no causative or correlative studies definitively linking nanotech to adverse outcomes," says Gohara. "There is, on the other hand, plenty of data that links unprotected UV exposure to compromised skin health." You heard the doc! Ahead, the best mineral sunscreens to shop now.
Our top picks:
The Best Mineral Facial Sunscreen
Once you get over the runny nature of this formula, you'll probably join the throngs of people (nearly 13,000 on Amazon) who give La Roche-Posay's tinted sunscreen five stars. It spreads evenly, is non-greasy, and quickly dries down with a weightless finish. The product's matte finish is best for those with normal, combination, or oily skin; it may enhance flakes and patchiness if your skin runs dry. I'm of the latter camp but still reach for this sunscreen when I'm having a good skin day since it's so low maintenance. The biggest downside is there are only two shades of the Anthelios Tinted Face Sunscreen, which work particularly well for medium-tone wearers. For such a widely popular sunscreen, you'd think the brand could swing both ends of the shade spectrum.
Best Mineral Body Sunscreen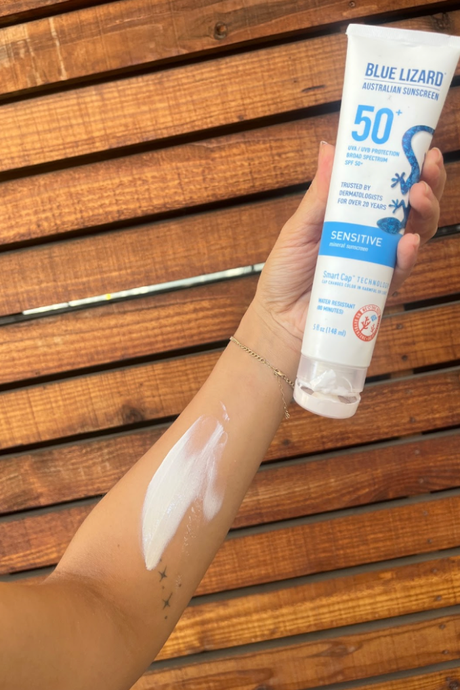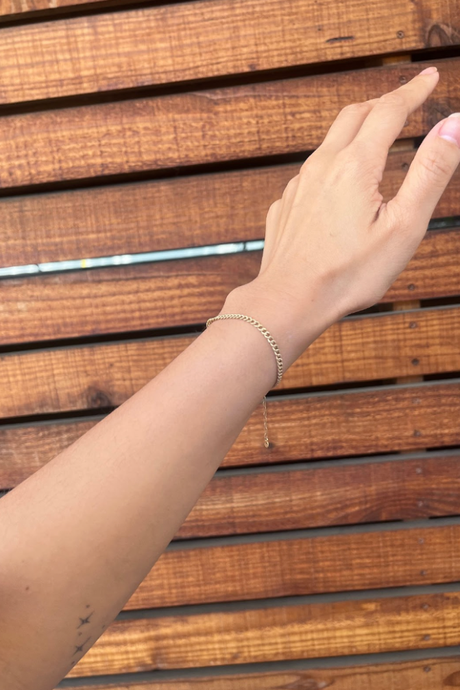 Meet the top-rated mineral sunscreen on Amazon with over 10,000 five-star reviews. People love that it's sweat- and waterproof but wears comfortably on the skin. There are no added fragrances, parabens, or even skin-care ingredients that are common irritants, so you can trust that it'll be gentle on the whole family. This feels thicker than your average body lotion, but once it's on, it's imperceptible: no greasy residue and no white cast after a few seconds of diligent blending. P.S.: If you fall in love with this body sunscreen, you'll be happy to know that Blue Lizard makes a "Sensitive Face" option to round out your routine.
The Best One for Working Out
It's hard to find a mineral sunscreen that won't slide right off with enough sweat and water exposure, but this one has staying power. It leaves zero white cast (it's a hybrid sunscreen) and absolutely will not budge once it's dried down. For this reason, I don't put it on my face (the fear of stinging is too great), but it's tops for everywhere else. Consider this your sunscreen for hotter-than-hell days when you want nothing on your body but absolutely need to protect yourself from the increasingly shrinking ozone layer. In other words: your global-warming companion.
The One That Doubles As a Tinted Moisturizer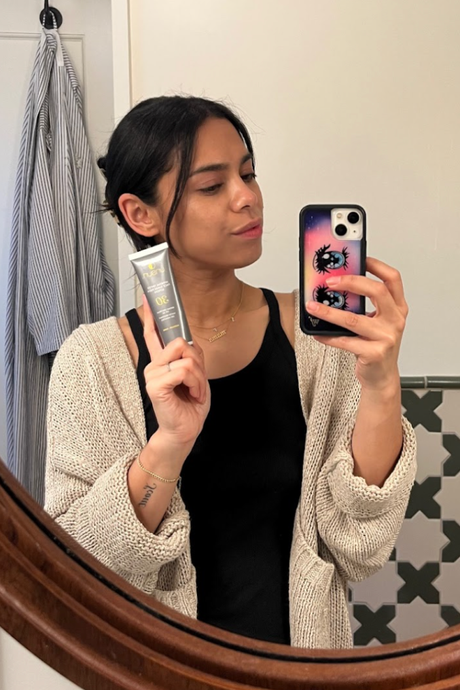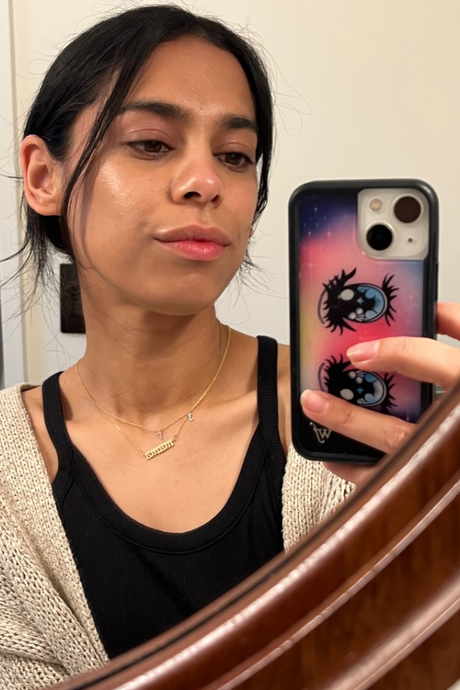 Frank Ocean's mom, Katonya Breaux, set out to create a mineral sunscreen that didn't make melanated skin look chalky. UnSun is the result, and the tinted formula is a dream. I use the Medium/Dark formulation, though I have pretty firmly medium skin tone. I've never had to wait for the formula to settle in before it blends in, but those with deep skin tones say the sunscreen needs time (and lots of massaging) before it entirely disappears. It's on the heavy and creamy side, so I don't like to wear any makeup over it — not that I need any when this is on. The formula leaves a glowy finish, along with a tinted moisturizer level of coverage, concealing my hyperpigmentation and even pitted acne scars. If it weren't so thick, I'd use it more often (though I could see it wearing very comfortably on mature skin).
The One That'll Replace Your Body Lotion
Using this mineral lotion — and it really functions like a lotion — is like adding the Rio de Janeiro Instagram filter over your skin. It melts in, leaving a light, velvety ribbon of sheen that looks and feels like it should be the new dictionary definition of hydration. It's no wonder; shea butter, vitamin E, allantoin — the nourishing gang's all here. It's such a joy to apply this sunscreen lotion (a phrase perhaps no one has ever uttered before this product) that I keep one in every bag.
The Erewhon Smoothie for Your Face
Expensive, deliciously smooth, and leaves you with a noticeable "lit from within" glow? It's not Hailey Bieber's signature smoothie, but you'd be forgiven for the mix-up. This sunscreen is so effective at hydrating like a barrier-protecting moisturizer that it feels like the 40 SPF is a delightful by-product rather than the whole point. Listen, $60 is a lot to spend on sunscreen, but you can snag this on sale (like I did for around $40), and because it can be used as a moisturizer and sunscreen, you may be saving some dollars in the long run. That's what I tell myself, at least.
The Perfect Makeup Primer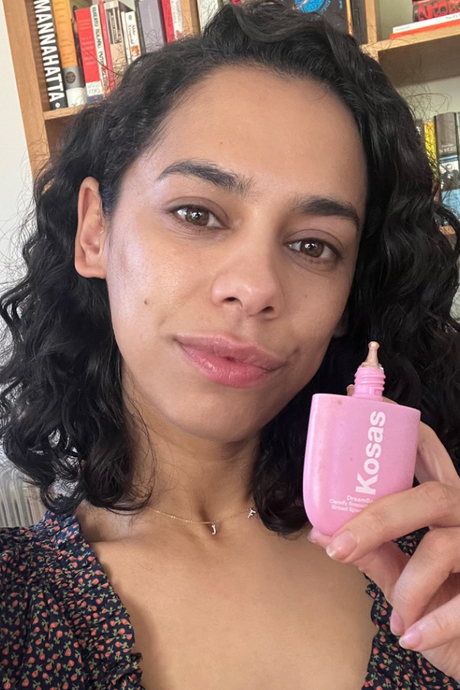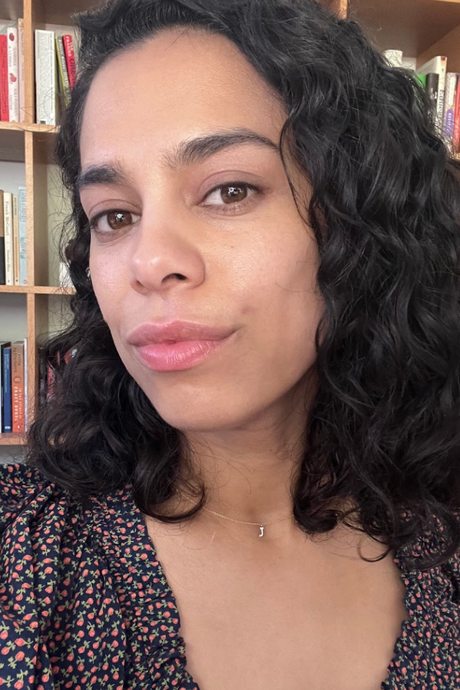 The thing about mineral sunscreens is that you can usually tell when you're wearing them. The dream is a formula that feels like nothing at all, and Kosas damn near cracked the code. It relies on zinc oxide for sun protection but adds things like allantoin and hyaluronic acid to amp up the product feel. Plus there's a peachy hue to counteract white cast, and it can be used as a makeup topper or primer. I use this just about any time I decide to wear foundation since it creates a grippy base layer. But because it has more of a matte finish — and I am dedicated, aspirationally, to the dewy skin life — I don't use it on bare-faced days
The One With Skin-care Cred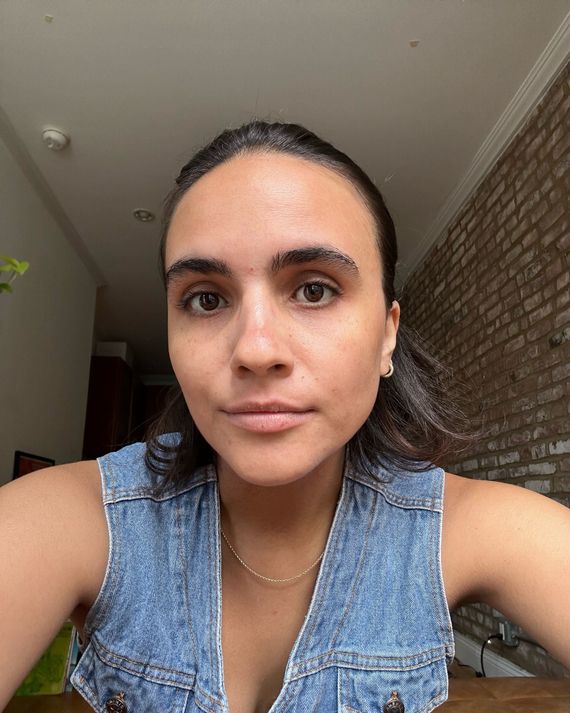 Say it with us: The best sunscreen is the one you'll use. And you'll use this one to the last drop, what with hydrating squalane, moisturizing vitamin E, and a milky texture that skins in instantly. Like natural deodorant, sunscreen is only as good as its last reapplication, and this one layers like a dream. The Cut Shop senior editor Bianca Nieves wears this one on the regular, and (as you can tell by her before and after pictures) it doesn't leave a hint of white cast on her olive skin.
More options:
The Best One for Combination Skin
This lightweight formula is good for in-betweeners, including anyone with sensitized skin. The sunscreen is a combination of Avene's trademark thermal mineral water, niacinamide, and zinc oxide to create a smooth fluid that almost feels like a fast-absorbing serum. It wears like one too; there's a tinted and non-tinted formula and either plays well with makeup.
The Best If You Welcome a White Cast
Though it leaves a white cast, this is a favorite among people who are actually outdoorsy; as in their "office" is on a boat, in the water, or on a mountain. Badger has plenty of other options if scooping sunscreen out of a tin isn't your thing, and it's the only company on this list that's a Certified B Corp.
Our experts:
Marisa Garshick, M.D., a board-certified dermatologist in New York
Mona Gohara, M.D., FAAD, a board-certified dermatologist in New Jersey
Emily Spilman, a science analyst at the Environmental Working Group