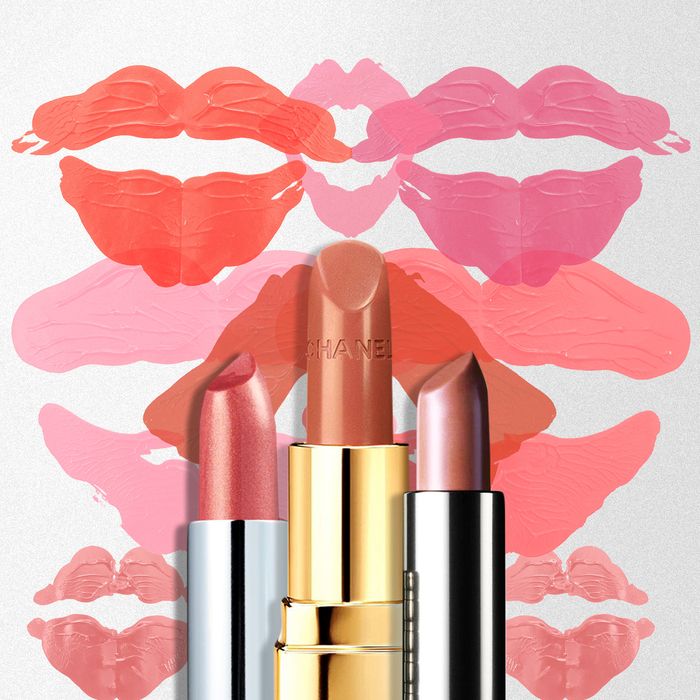 Photo: Photo Illustration by Stevie Remsberg/Photos Courtesy of the Retailer
There's a certain power in the nude lip. Compared to fire-engine red or electric crimson, it's understated, barely there, nothing. But nude is still a color, and it's different for everyone. It's the pinky-beige Halle Berry wore in Die Another Day, the brownish-taupe Sonia Sotomayor wore when testifying to become the third woman to serve as a Supreme Court justice, and the glossy tan Jennifer Lopez seems to have worn since time immemorial. But though they're all called "nude," none of these colors are the same. They are ultimately empowering: Nude won't shout on your face; it's just there for you.
Nude lips can adapt to all skin types, shades, and undertones and are superior to bare lips, which are drier and less uniform. I remember the first time I saw a Maybelline ad featuring a newly expanded lip color range. There, front and center, was Jessica White, surrounded by a sea of toffee, buff, and caramel tubes. For the first time in as long as I could remember, I could identify with the model on the page, and also with the product she was promoting. She was wearing Maybelline's Color Sensational in "Nearly There."
Nude lipstick is the makeup equivalent of a tiny stud earring: hardly transformative, but stylistically significant. There is also, of course, beauty in the nude lip. When Beyoncé introduced us to "Single Ladies," she did so in nude, extra-glossy lips. What did Kate Middleton wear on her wedding day? Nude, naturally. And we can't leave out Kim Kardashian, who celebrates nude lipwear almost as much as the selfie. Nude is for the confident woman who doesn't hide behind vibrant colors. In a way, you could say the nude you wear says more about you than any outfit, hairstyle, or shoe.
Of course, no one can deny you measured assurance under a veil of nude. It looks good and it feels even better. There may be a sense of liberation in going naked, but there's strength in going nude. Here, some of my favorite nude lip colors of all time.
Creamy? Check. High coverage after one swipe? Check. Nude, but not corpse-beige nude? Of course.
Estée Lauder's brown-meets-peachy nude glides over lips and leaves with a finish that's creamy, but not particularly glossy. Bonus points that the cap is magnetic and nearly closes itself.
This pinky nude is nearly a dead ringer for M.A.C's Half 'n Half, but just a smidge brighter. It makes lips look healthy and pretty.
Elizabeth Arden's Nude is likely a true nude for someone with light lips. Its matte finish makes it last longer than glossier and smudgier formulas and a major draw is the pretty gold tube.
A rare hybrid of creamy, yet slightly matte formulas — they're like starter mattes for those afraid of potentially chalky lips. Abu Dhabi is a warm, pinky nude. It tastes like vanilla and lasts longer than most lipsticks. And at $4, it's also a steal.
Photo: courtesy of Chanel
Chanel Rouge Coco has an innovative texture — a mixture of gloss, lipstick, and lip balm.
For a nearly sheer finish, pair Maybelline's Nearly There with the brand's Color Sensational Lipliner in Nude. This trick gives the golden nude a bit of a pop and ups the lipstick's staying power for a few additional hours.
This article was originally published June 11, 2015. If you buy something through our links, New York may earn an affiliate commission.