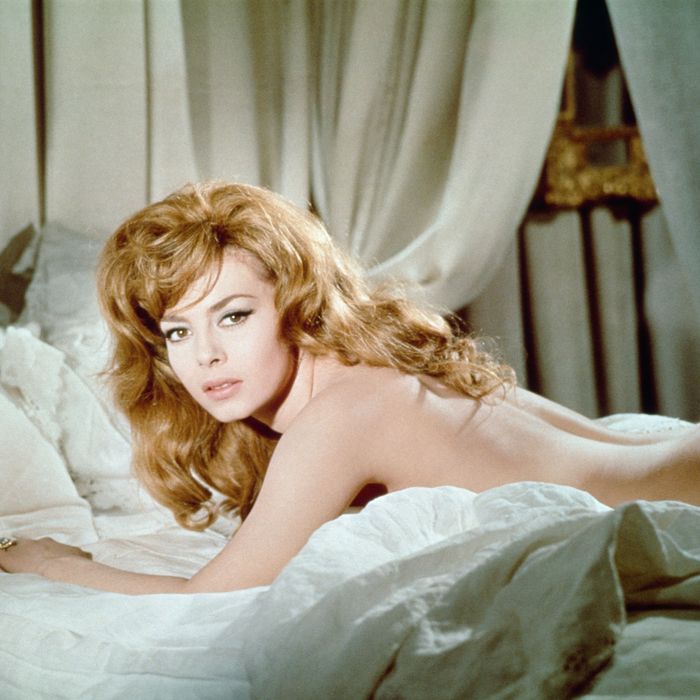 Photo: This content is subject to copyright.
Below, the Cut has rounded up 20 of the best sex toys you can buy online. To find them, we combed through brutally honest Amazon reviews and sought the guidance of two experts: Polly Rodriguez and Penda N'diaye.
Rodriguez is the founder of the online shop Unbound. "The vast majority of people who come to us are looking to buy a vibrator for the first time," she says. She always tells them that before you buy a sex toy, you should first try to "understand what the high-level use case is that you're looking to buy a product for." In other words, spend some time thinking about how you'll realistically be incorporating it into your life.
As for N'diaye, her brand is all about self-pleasure and Black sexual wellness. In her podcast, Pro Hoe, she speaks with creative types about their sex lives and sexual identities; she also organizes sponsored community events that create a safe space to discuss sexual experiences and trauma.
"Kinky sex can be the best way to 'self-care' and there's a toy out there everyone's unique preferences," N'diaye says. "Whether you're into solo play, play with others, or both, the wide selection of stimulating vibrators, strokers for trans men, and remote-controlled vibrators makes choosing a new sex toy easy — if a tad overwhelming. The trick is to focus on the areas that you want to pleasure and stimulate the most."
Read on for their recommendations of the best sex toys for every scenario, whether you're looking for a vibrator, entry-level butt plugs, or under-bed restraints.
The Best External Vibrator
The Svakom Echo Violet is small, quiet, and discreet, but reviewers say it's still powerful enough to get the job done. You can press the up or down arrows on the device's surface to increase or decrease the intensity of vibration, and it's cordless, too. Just charge it in an outlet.
"Often, design is an afterthought," Rodriguez says about more traditional sex toys. But if the future of these products seems minimalist, it's in part because it allows people to bring their own fantasy into their sessions. As Rodriguez explains, "It's really important to give people the opportunity to define what is sexy for themselves."
The Best G-spot Vibrator
This is the top-rated vibrator on Amazon, and for good reason. It's only $23, has a ten-speed vibration, and is ideal for finding pleasure all by yourself. The only downside is that it's battery-operated. Rodriguez recommends making sure any and all silicone products are made with medical-grade silicone (like this one) before inserting them into your body or someone else's body.
The Best Vibrator for Newbies
If you're not sure what you want, this Unbound product is a good place to start. "This new and improved toy has an extended battery life and is flexible enough to reach your G-spot, or lay flat for external stimulation. You choose!" says N'diaye.
The Cult Classic Vibrator
The Hitachi Magic Wand is largely regarded as the best wand-style vibrator out there, as evidenced by over 1,000 glowing Amazon reviews. Wand vibrators, Rodriguez notes, are often really big, which works to their advantage. "The more space you have, the stronger the motor can be, which allows for stronger rumbling vibration. When you condense a motor, it has a higher frequency and so the vibration is a little bit more buzzy," she explains.
A Vibrator With a Unique Shape
If you are looking to relight that fire inside of you, this is the vibrator to try. Pair with a G-spot vibrator for double stimulation.
The Best Travel Vibrator
This silicone vibrator is wireless for easy handling and has a bendable neck to ensure you get the right angle. It's easily rechargeable — just plug it into any USB port or outlet. But the Mini Halo's best feature is easily its 20 different vibration settings. You're bound to find one that's right for you.
The Toy That Feels Real
"If you're looking to explore deeper clitoral stimulation, opt for this vibrator," says N'diaye. "It provides pulsations and gentle bursts of air on a person's genitals to emulate oral sex. This toy basically does all of the work sans tongue or fingers. Perfect for solo play and sex with a partner."
The Best Vibrator for Sensitive People
When Strategist testers tried the Fin, they found that the product worked best as an accessory while having sex with another person. Its small motor means it has a lower-power vibration, which might be nice for people who are especially sensitive.
The Best Vibrator for People With Penises
This double cock ring comes with a remote, making it perfect to use alone or with a partner.
The Best Pleasure Sleeve
The Shotpocket was designed especially for trans men and other trans folk who "have experienced growth downstairs from the use of testosterone," the brand's founder told Unbound. It uses suction to create sensation and is made from medical-grade silicone.
The sex-toy industry as a whole, Rodriguez noted, "needs to develop more products that cater to all different anatomies and gender identities. Part of that is finding the resources and money to develop those products. A lot of them don't exist and they should, so that all people feel included in this conversation."
The Best Butt Plug Set
Reviewers love the fact that this set comes with four different sizes. It's good for beginners because it allows you the freedom to choose what best pleases you or your partner. (We've rounded up other butt plug suggestions over here.)
The Best Vibrating Butt Plug
This battery-powered vibrating anal plug is totally waterproof as well as latex-free. Reviewers say its size and spiral design makes it great for beginners, and love that it comes with an extra, removable bullet vibrator.
The Best Lube
When looking for a good lubricant, Rodriguez suggests looking for one that's free of parabens and uses a water-based formula, so that it doesn't degrade any silicone toys."If you're someone who gets a lot of yeast infections, it's good to make sure that there's no glycerin, which is just sugar," she adds. This one fits the bill, plus it's made with 95 percent organic aloe vera. Reviewers love it, including plenty of people who say other lubes never worked for them.
The Best Massage Oil
"Massage candles are a really great way to try something new that often isn't intimidating to people," Rodriguez explains. Soy-based candles burn at a lower temperature so you don't hurt yourself or someone else while giving a massage; the design of the Kama Sutra tin also features a pour spout for no-mess drizzling.
The Best Restraints
For those who are looking to explore restraints, these are ranked highly. With wrist cuffs, ankle cuffs, and under-bed straps, this set includes all the basics. The straps are easily adjusted and the cuffs are padded, which ensures a safe and comfortable experience.
The Best Sex Pillow
This product isn't directly marketed as a pillow for sex, but as reviewers have noticed, it's fantastic to use with certain sex positions and stimulate the G-spot. It also has a washable, removable cover for easy cleanup.
The Best Sex Dice
If you're looking to get creative, this dice set is just the thing. By combining the 6-, 10-, and 12-sided dice in pairs, you can generate 60 foreplay situations and 24 different sex positions. The set even comes with a booklet of illustrations, instructions, and tips to help you make the most of the positions you and your partner roll.
The Best Spanking Paddle
This leather paddle is small, but still packs a satisfying punch, reviewers say. They also rave about the control they have with this product — it's not too large and unwieldy. And at just $10, the price can't be beat.
The Best Feather Tickler
This feathered product is a great low-stakes sex toy — as long as your partner likes to be tickled. Reviewers say it holds up well and seldom loses feathers, and it has a leather slapper on the opposite end as an added bonus.
The Best Glass Dildo
This elegant product is super-versatile: It can be used vaginally or anally, and because it's glass, reviewers say you can put it in the microwave or freezer for temperature play.
If you buy something through our links, New York may earn an affiliate commission.