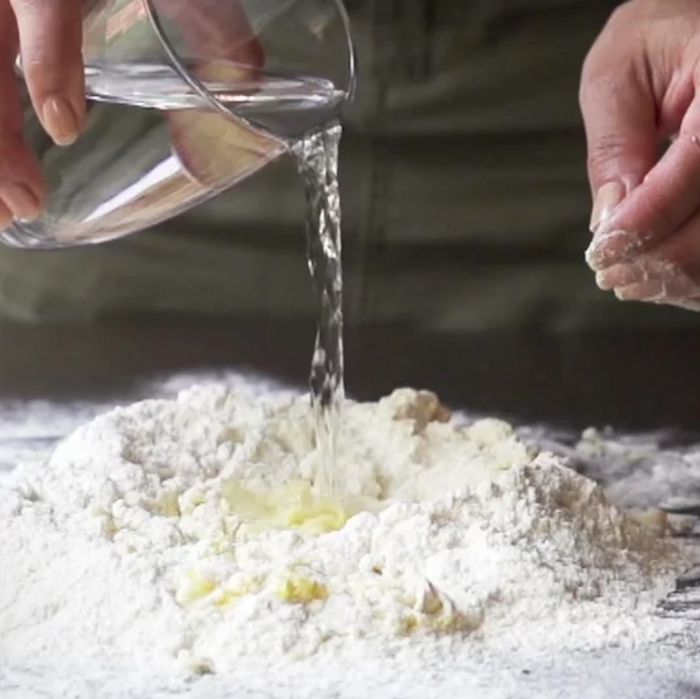 You may have noticed some posts from our friends at the Strategist on the Cut. They'll be dropping in every now and again, sharing their expertise on the basics you don't have time to research and the weird and wonderful things you don't yet know you need.
Even as many of us are lucky enough to be slowly emerging from quarantine, it may still be difficult to see family in person this Father's Day. One silver lining of the past 15 months is that we've all gotten much more accustomed to doing things virtually, whether that's working or seeing friends — or enjoying amazing gifts. If your dad is the kind of person who prefers experiences to physical things, a virtual gift might be just the thing for him this Father's Day. Especially if he's still not quite ready to fully return to the world.
For those dads, we've rounded up the ten best virtual experiences you can give this year. The options will appeal to all sorts of fathers, from the home chef who's hoping to make an appearance on Top Chef, to the wine sipper that dreams of becoming a sommelier, to the workout fanatic who just doesn't feel right when he misses a day at the gym. There are group courses and one-on-one options. Some even include physical gifts as well, like the wine-and-cheese class that sends samples for a truly immersive experience. And there's one big benefit for you, too (other than making your dad happy): You don't have to deal with the stress of shipping delays.
For the father who always wants to learn
MasterClass has lots of experiences that your dad can take, like bread baking, photography, and mixology. Each lesson is taught by an expert (often a famous one). For $180, your dad gets an annual membership with access to all of the platform's 82 classes, so he can bop from a lesson on comedy taught by Steve Martin to the art of negotiation by Chris Voss to a gardening how-to taught by noted urban gardener Ron Finley.
Photo: retailer
Coursera collaborates with top universities and companies, including Stanford, the University of Pennsylvania, and IBM, to bring on-demand academic lessons home. Priced as low as $39 (with most costing closer to $49), courses are typically four to six weeks long and include homework exercises, discussion forums, quizzes, projects, and a certificate of completion. There's also the option to enroll in Coursera Plus for $399 a year, which gets you unlimited access to over 3,000 courses, specializations, and professional certificates.
For the father who loves cheese plates
Murray's Cheeses offers a ton of classes to increase your dad's cheese appreciation. This summer-festival class lasts one hour and covers seasonally appropriate cheeses that he might encounter the next time he heads to a dinner party. Or, if that's not quite his speed, there's also cocktails-and-cheese classes, wine-and-cheese classes, and picnic-board-making classes.
For the pasta-obsessed father
A virtual pasta-making class with actual Italian grandmothers. Your father will have the chance to learn from different grandmothers from all over Italy who specialize in different dishes. Classes include gnocchi with pesto, spinach-and-ricotta ravioli, and pasta with meatballs.
For the father who wants to be on a cooking show
The Chef & the Dish's one-on-one virtual cooking classes allow your dad to take a culinary adventure from the comfort of his own kitchen. Led by chefs from Spain, Japan, Thailand, Hungary, Italy, Brazil, Turkey, and Vietnam, classes are held via Skype and cost $299 for a two-and-a-half-hour session (for two people, in case he wants to invite you or someone else special) that typically yields three courses. He'll get a shopping list before the class, as well as access to a personal kitchen assistant to help answer any questions in advance of the class.
For the dad who is constantly trilling his wine
Priority Wine's virtual tastings promise "no crowded Zoom calls with people you don't know," and allow your dad to choose bottles from nine participating wineries in Napa Valley, Oregon, and Virginia. To book, just choose a package of wines to order directly from a vineyard, then schedule a tasting for your father to sip through the selections once they arrive.
For the dad whose fitness routine needs a jolt
Photo: FYT
If your dad is getting tired of boring YouTube training videos, you can give him something more personal and professional. Fyt connects him with a local personal trainer for a virtual one-on-one session. Packages typically start at $119 for four sessions, but Strategist readers can get $50 off their first purchase for virtual (or in-person) subscriptions with the code STRAT50.
For the dad who dreams of owning a Peloton
The Peloton Digital Membership doesn't include the incredibly expensive bike, but your father will get to exercise with the brand's trainers through his gifted subscription to the Peloton app. The classes — which can be streamed on demand from a phone, tablet, or TV — cover more than ten different disciplines, including outdoor running, strength training, yoga, cycling, and boot camp.
For the dad who's sick of bogeys
Send a video of your dad's swing to South Carolina–based golf coach Jonathan Yarwood, and he'll give your dad personalized feedback. A single lesson costs $50, while $299 gets you a six-month membership that includes two lessons per month, a long-term improvement plan, and access to a members' lounge, which includes behind-the-scenes tour footage and insight into past competitions.