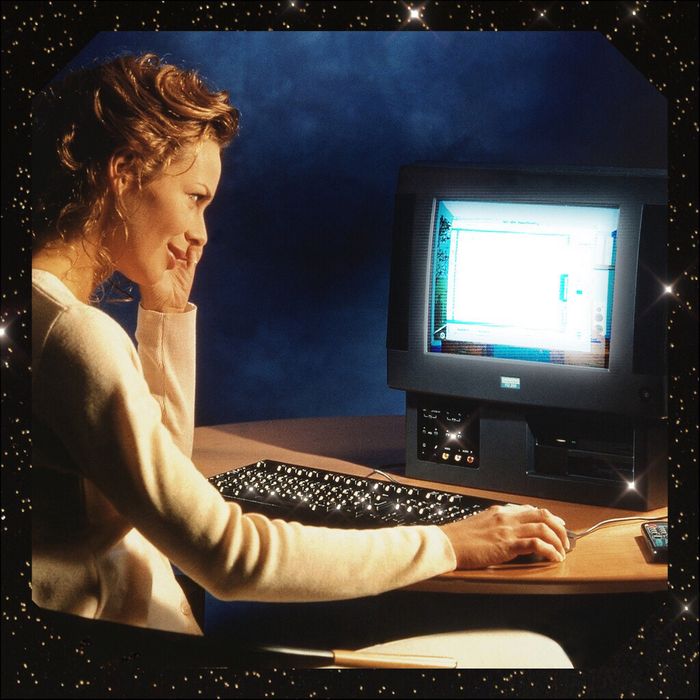 Photo: Photo Illustration by Stevie Remsberg/Photos Getty
Every year on the day after Thanksgiving, Americans wake up to a bonanza of Amazon deals on basics and appliances. Looking for a marked-down pair of overalls? A cashmere scarf? Headphones to drown out the sound of family arguments? This is your chance to get all three in one fell swoop. Scroll down for our picks of some of the best deals on the whole website, carefully curated for your browsing convenience.
Of course, Amazon is only one stop in today's retail extravaganza. For more deals, head over to our master list of Black Friday sales.
Happy shopping!
The Wedgie jeans are a modern classic. The perfect balance of a vintage wash and a modern cut.
Wayfarers are classic sunglasses that look good on pretty much anybody. These fold down to a small cube, making them perfect for any tiny bag lovers.
These classic studs would make a great gift for someone on your list who loves preppy staples.
A KitchenAid standing mixer at almost half off is a deal that will go quick. But anyone who bakes or cooks often will tell you it's worth it.
Get the cult-favorite pick-me-up in three heavenly spritzes that calm the skin and the soul.
People love these leggings for being buttery soft. And they're available in sizes up to a 3XL.
Now is your chance to get a great deal on headphones with 1,600 five-star reviews.
Shedding more than usual? This repairing French hair supplement is the key to that thick, lustrous hair you've always wanted.
Pretty much everyone on your gift list could use another scarf, more cashmere, or both!
It's officially cozy season! Celebrate with a new fleece.
The makers of a nearly perfect sunscreen have also created this gentle oil-free, soap-free formula that restores balance to oily and acne-prone skin.
This cute little duffel also comes with a shoe compartment, which is ideal for the gym.
Stock up on the legendary, "holy grail" of hair spray, now in non-headachy unscented form.
This lightweight turtleneck is great as a layering piece. But in a color like brick red, it's pretty on its own, too.
This is technically a men's coat, but the rich caramel color and fuzzy collar would look great on anyone.
The perfect scent for anyone who wants to smell really flowery, not powdery and stuffy.
Classic black skinny jeans that will define your waist like no other.
Nothing beats a good pair of brows. This popular smudge-proof duo of shades ensures you get a natural-looking finish.
Let's be honest, after Thanksgiving who wants to wear anything other than cozy leggings?
A cozy bathrobe for lounging around is a great gift to yourself, especially if you're playing host a lot this holiday season.
A bottle of this stuff is sold every four seconds for a reason. The mattifying formula is perfect for anyone with skin that skews more greasy than dewy.
A denim jacket that's cozy and cute enough that you'll wonder how you ever got along without it.
The leather hardware on this weekender bag makes it look rugged and sophisticated compared to other, lesser gym bags.
You know what's better than buying LaCroix in bulk? Having your own sparkling-water machine in your home.
It wouldn't be an Amazon sale without a deal on Instant Pot! It can be a pressure cooker, slow cooker, rice maker, yogurt maker, cake maker, egg cooker, steamer, warmer, searing machine, and sterilizer.
The stressful holiday season is when you need a stress-relieving facial massage the most. This jade roller comes with a matching gua sha tool so you hit every angle.
For the real, serious cook in your life, a sous vide will be a great new toy for them to play with. It's the grown-up equivalent of getting a Barbie Dream House.
Never miss another stray brow hair again with one of these lighted, magnified makeup mirrors you've always wished you could steal from hotel bathrooms.
Black Friday isn't just about getting big-ticket items — sometimes it's about getting really luxurious detergent on sale.
If you buy something through our links, New York may earn an affiliate commission.