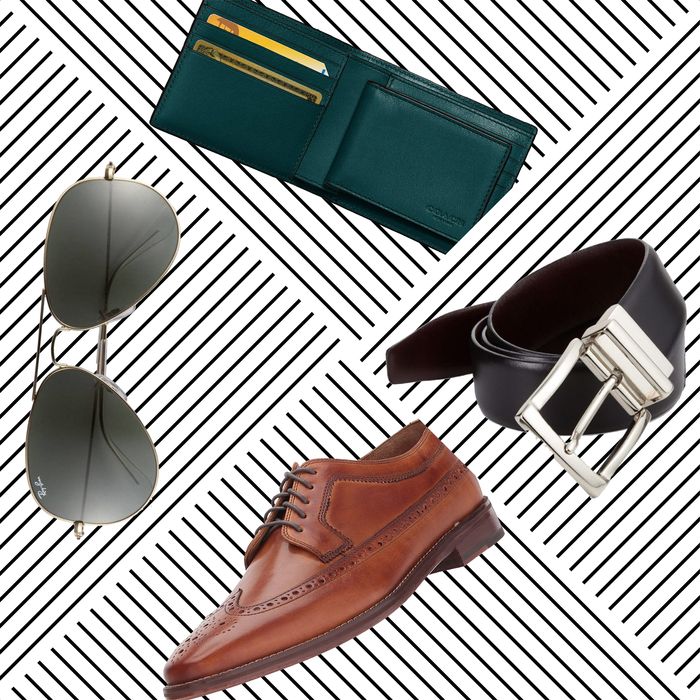 Men: They can be so hard to shop for. What can you give your dad/husband/brother/cuffing partner that he'll actually wear and enjoy? That's where Black Friday comes in. All of the items below are on sale (aka affordable!), nice enough to please, and not so ostentatious that they'll make the receiver uncomfortable. From a slick pair of sunglasses to an exceedingly practical pair of snow boots, here are our picks from the weekend's sales.
The Softest Hoodie for the New Guy You're Seeing
Every guy I know who owns this sweatshirt is obsessed. It feels so good against the skin that they'll wear it until it literally disintegrates. Plus, the sale price is low enough not to make things weird in a new relationship.
Original Price: $44
Everyone's Favorite Underwear
Because every husband/boyfriend/special friend secretly wants to look like a '90s Calvin Klein ad.
Original Price: $40
The sale price on this sneaker varies depending on what size you select, but it's a solid deal on a classic style. This is an especially good gift for any HITs (Hypebeasts in Training.)
Original Price: $55
What else would a Hypebeast wear with those white sneakers?
Original Price: $124
Even the laziest guy will look pulled together with a button-down that doesn't require ironing or tucking in.
Original Price: $98
Made from leather, they look a lot slicker than any knitted option, plus they're tech enabled so he can use them with his phone.
Original Price: $90
Belts are the one accessory that you only notice when someone's not wearing one. (Editor's note: this is nearly sold out but here's another similar style just as stylish under $100.)
Original Price: $128
Good for meetings, dinners, and any other time he needs to impress.
Original Price: $190
While this also comes in standard black, colors like dark green, camel, and graphite gray are stylish alternatives if he's looking for some flair.
Original Price: $175
A Bag He Won't Complain About
Man bags are tricky: this one has enough slouch that he won't feel like he's carrying his dad's briefcase. Plus it has ample room for his laptop and other necessities.
Original Price: $450
You can never go wrong with cashmere, especially when it's 60 percent off. Give it to your dad, brother, grandfather — the list goes on.
Original Price: $320
Made from warm flannel, this set will be especially appreciated on chilly mornings.
Original Price: $90
Warm enough to get even the most determined outdoorsman through any snowstorm.
Original Price: $150
Photo: afront
Waterproof, warm, and with that cool gorpcore vibe.
Original Price: $190
Ever since Top Gun, there's something utterly appealing about a sly smile and a pair of aviators.
Original Price: $153
Mark Ruffalo, Ryan Gosling, Chris Hemsworth all attest to the horny power of this shirt.
Original Price: $250
The sort of thing you'd imagine he'd wear with a casually looped scarf while trudging through the snow with a present for you. Or maybe that was just a scene out of Love Actually?
Original Price: $350
With a dark wash and a cut that's slim but not painfully skinny, he'll want to wear them on every day off.
Original Price: $70
Because he needs nice shoes to match his work clothes.
Original Price: $200
Check out all of our 2018 Black Friday clothing sales.
If you buy something through our links, New York may earn an affiliate commission.