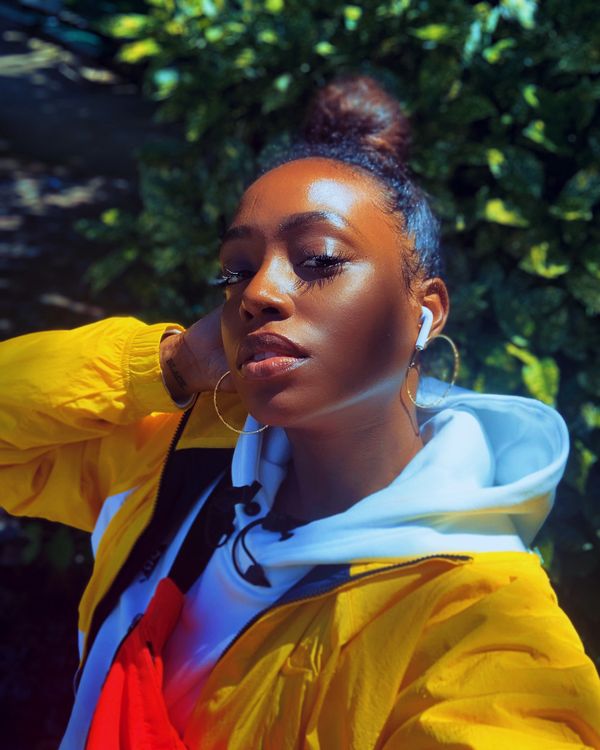 Photo: Courtesy of Scottie Beam
Want more skin care? Join our Facebook Group, the Beauty of It All.
Like many of the Cut's "Why Is Your Skin So Good" subjects, Scottie Beam says she had "horrible" acne as a teenager. Beam, one fifth of Black Girl Podcast, took skin-care cues from her family. "I started watching my mother and grandmother's routines and copied them until I had money to afford the kinds of products I wanted to experiment with," she explains.
The experience gave her "a positive outlook on beauty," Beam says. "When I was younger, I spent a lot of time altering myself to be someone else's idea of what is beautiful. Beauty then was draining; beauty now is exciting. But I struggle with patience with skin care. I love when products have an instant outcome."
Read on for her current rotation of products, including a face oil that "works magic," plenty of Dermalogica, and a superthick moisturizer with SPF.
"This exfoliator leaves my skin with a tingle, making me feel like it's still working even after I've rinsed it off. Exfoliating gives you that undeniable glow that you can't get from makeup. Give those fresh cells a chance to show! The name says 'daily,' but it's so thorough that I feel like I only need it twice a week, or three times if it's been a busy one with lots of shoots and me jumping in and out of a makeup chair."
"I love how gentle this wash is on my face. Jackie Aina, a beauty YouTuber, put me on to this cleanser. I couldn't get over how flawless her skin was, so I figured it was worth a try, and after one use, I was hooked. I use it both morning and night. Despite how gentle it is, it's really thorough. I don't know that my skin has ever felt so clean. I apply a layer to my skin, then work a small amount into a lather, massage, and rinse."
"This serum helps with hyperpigmentation. This is the only one that truly evens out my overall skin tone. It works wonders, but I still experience the occasional dark spot, so I'm still searching for the perfect remedy. For now, this is close to ideal. It works without some of the problems that I've experienced with other products (like the results not lasting)."
"I love how thick this cream is. I mix it with rose-hip oil that I order right off Amazon — Kate Blanc's works and is inexpensive. I put three to four drops in with my moisturizer to give me a good summer glow and to help combat acne. I wear SPF to keep me from wrinkling. I know it has other great benefits, but let's be real, it's all about preserving the elasticity of the skin. It goes on without leaving a pasty cast on my skin, absorbs quickly, and leaves me feeling covered without its feeling heavy. I picked this up from a makeup artist (I'm sorry for forgetting who!) who looked 25 years younger than she was and counted this as part of her routine."
"This honey oil adds to my summer glow, though I feel like I should be adding it to my tea. It smells AMAZING and works magic. Some people mix this with their foundation for more complete and flawless coverage. I love wearing this with my tinted moisturizer for that very reason. A little goes a long way. Two drops, and it blends easily, goes on smooth, and lasts all day."
If you buy something through our links, New York may earn an affiliate commission.