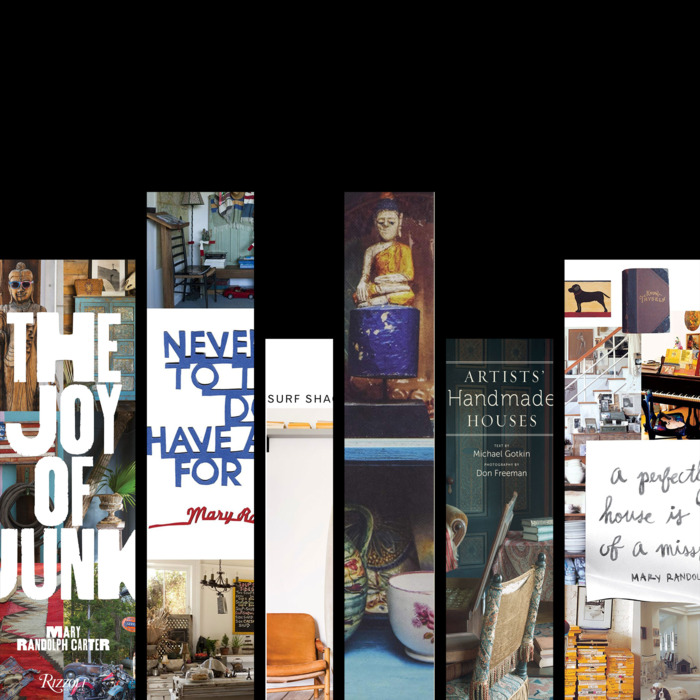 Photo: Courtesy of the Retailers
There are hundreds of books (and magazines and blogs and podcasts) aimed at teaching us to live without clutter. But in the real world, where kids (and their messes) still outnumber adults, where many people are busy working multiple jobs to make ends meet, and where the accessories from the hobbies and decades-long fascinations that illustrate our lives accumulate, this ideal can be difficult to achieve.
So I've come to reject titles that tell you how to "manage" chaos or get organized. Who really lives in the highly edited and sanitized spaces presented in a typical Architectural Digest spread? Normal people's homes contain signs of life, from stacks of dishes to children's artwork.
A Perfectly Kept House Is the Sign of a Misspent Life, by Mary Randolph Carter, came into my life on the heels of my reading Marie Kondo's ubiquitous The Life-Changing Magic of Tidying Up, the inspiration for the recently released Netflix series Tidying Up With Marie Kondo. I read Kondo's book and thought, "This is the way I'm supposed to live, but how?" The pressure to organize and minimize was heavy, but at the same time, I had a toddler and a second baby on the way. I couldn't tidy up, and I couldn't get comfortable in my own home. That's when I went in search of real homes that looked like mine. I wanted to see a mom's cluttered dining table, not her spotless, Insta-perfect kitchen.
I do understand the allure of floors so polished that white socks stay white. I also understand the reality of being the only one among a family of four (plus two cats) who cares how clean the floors are (unlike Kondo's kids, mine do not tidy), and there is joy in replacing Kondo's prescriptions for sock-folding with the acceptance of clutter.
Here are some titles that encourage embracing stuffed shelves, covered walls, and worn textiles. If phrases like "The Unmade Bed" and "Living With Junk" make you uncomfortable, turn back now.
If you buy something through our links, New York may earn an affiliate commission.