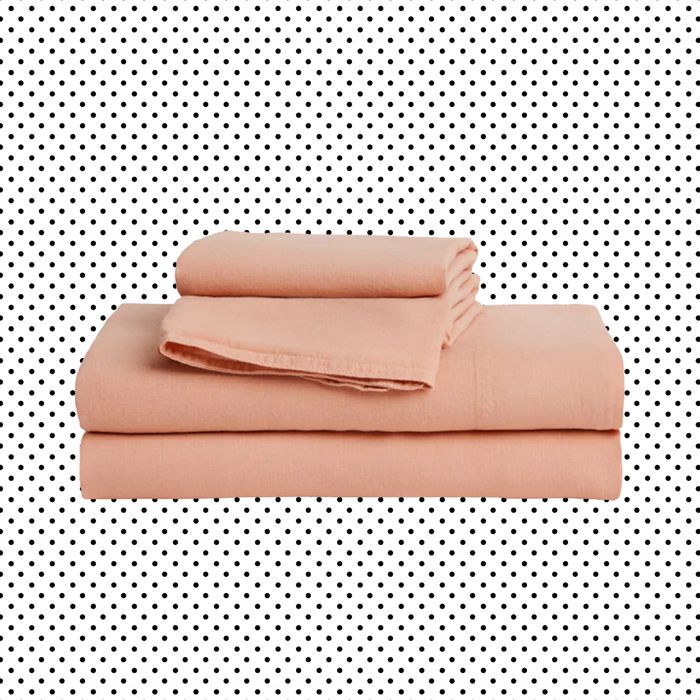 Photo-Illustration: by The Cut; Photo: Retailer
For more of the Cut's favorite fashion, beauty, and home finds, sign up for the weekly Cut Shop Newsletter.
The great thing about luxury is that you define what it means to you. Sometimes it's buying a designer bag. Sometimes it's being able to clear your schedule without a second thought. And sometimes it's owning great quality sheets. Brooklinen linen sheets, to be exact.
Growing up, I was a 100-percent-cotton type of girl when it came to my sheets. They were what suited my eczema-prone skin the best, despite Puerto Rico's hot and humid temperatures. I never thought about changing my ways since bedding isn't something I had deep thoughts about — until a year ago, that is, when Brooklinen sent me a linen sheet set for review.
Like the headline suggests, I didn't know luxury until I got these linen sheets. Who knew one could develop such intense opinions when it came to bedding? Not me.
Not only are they extremely soft to the touch, but they are great at regulating my body temperature so my skin always feels comfortable. I now understand why they are dubbed "the internet's fave sheets." My cotton days are behind me, and I've become that friend who's always egging everyone I know to make the change for themselves, too. However, I fully understand that dropping around $279 for a full linen sheet set is a luxury in and of itself.
Luckily, Brooklinen has frequent sales (we update this story whenever it does so you never miss out), and if it's your first-time purchase, you can get 10 percent off when you sign up for its newsletter. So if you're open to redefine what luxury means to you, we suggest investing in these sheets or in any of the brand's best sellers, below:
Best Linen Sheets
More top-selling products: