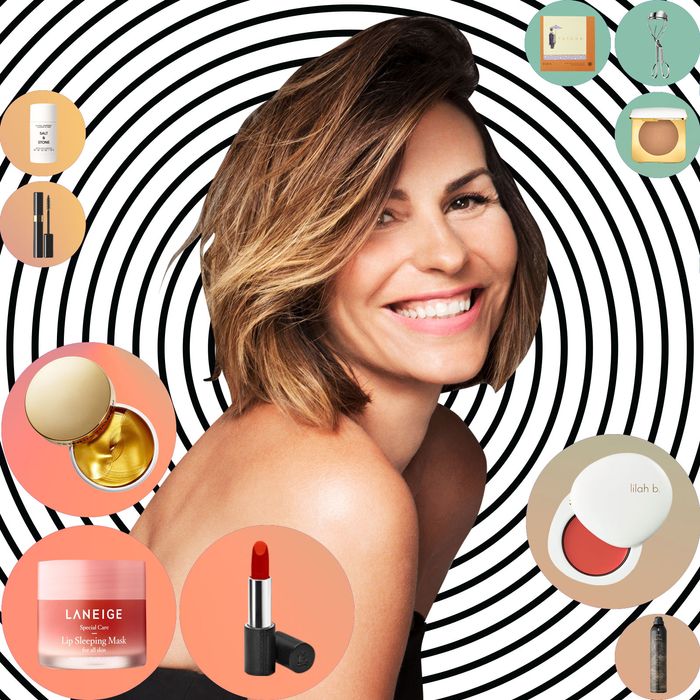 Photo-Illustration: The Cut
What beauty products do you buy over and over? On The Beauty Group, a Facebook community co-founded by the Cut and the Strategist, beauty obsessives chat all day long about the products they love — the ones so good, they'll make you hit that little "auto refill" box at checkout. So we decided to turn the question to some of our favorite beauty pros.
When makeup artist Carola Gonzalez — who has worked with the likes of Kerry Washington, Hunter Schafer, and Mindy Kaling — shared her skin-care routine with the Cut earlier this year, it sparked a frenzy of comments on our Instagram. Gonzalez jumped into the fray, diligently offering skin-care recommendations to anyone asking for advice. Quickly, her approach to skin care became apparent: Beauty can be expensive, yes, but research will get you a long way. "There is so much variety available today that you can find products that work without making a hole in your pocket," she says. "Just because it's marketed as a luxury brand doesn't mean it's the best product."
When it comes to the products that she buys over and over again, Gonzalez looks for efficacy. "A lot of times, you are paying for the brand's name rather than quality, but if you try a product and it changes your life, yes, invest in it," Gonzalez says. Before you do that though, get a sample of it or purchase a travel-sized mini. She advises a trip to Sephora or any department store for samples. Petroleum is the only ingredient she recommends steering away from, because it "clogs your pores, creates the illusion of hydration, traps toxins, and keeps moisture out."
Gonzalez believes that the 20 products below are worth every dime, and she sees them as a way to exercise self-care. "If you don't take care of yourself, who will?" she asks. "You might think, 'Well, I'm young, I don't need to start yet,' but everything you do at an early age, with consistency, will have long-term effects, benefits, and results — however you treat yourself at an early age will tremendously reflect how you will look (and feel) in your 40s, 50s, and so on." See all her favorites below, and make sure to join The Beauty Group for exclusive discount codes to shop her picks.
If you buy something through our links, New York may earn an affiliate commission.