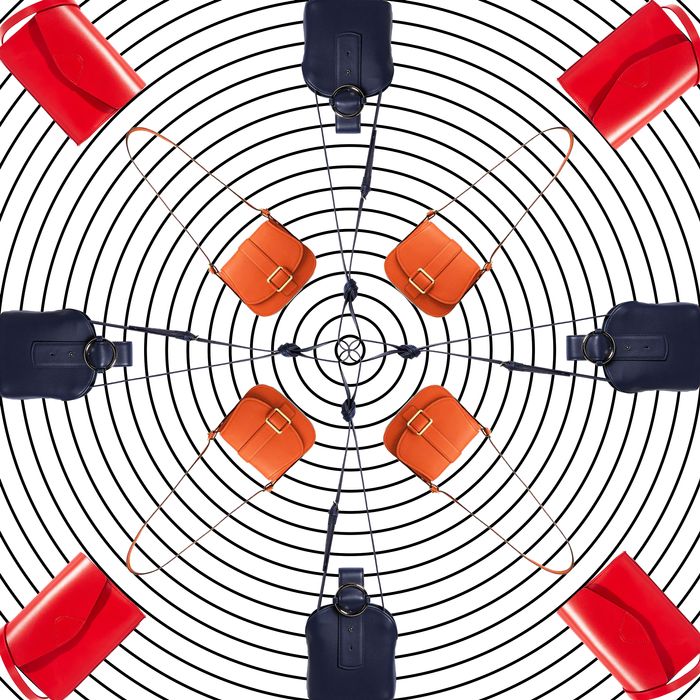 Thinking up interesting outfits during the mid-winter slump takes effort. When it's cold and cloudy day-in day-out, it's so much easier to mindlessly throw on a chunky sweater with jeans and a toasty coat. To get yourself out this style rut, forgo the wildly impractical spring clothes for now and try adding a colorful cross-body bag. It's one way to break up the monotony plus it'll keep your hands free — the better to stuff them into your pockets when you forget your gloves.
Scroll ahead for 11 cross-body bags we love that happen to be highly affordable.
The rich camel shade on this faux-leather bag makes it look way more expensive than its $25 price tag.
This is one of the roomier options, so you can stuff everything you need for the day.
If you're looking for a trendier option, try this box style.
Because a shiny bag is a surefire way to perk up any outfit.
Photo: 17-11-27 Accessories AM1 B2 raypfeiffer W
Not into gold? Silver is just as slick.
Photo: 17-10-24 Accessories AM1 B2 raypfeiffer W
The best basic, no-frills option in black.
The trick to choosing an expensive-looking bag? Check the hardware details — this matte gold clasp is sturdy with a subtle gleam.
Solange loves this brand and it can be worn as a clutch, fanny pack, or cross body.
Photo: 17-10-18 Accessories PM1 B2 phillee W
Parisa Wang bags are super trendy on Instagram because you can carry the bags both as a cross body or via the wrist strap.
Photo: 17-11-15 Accessories AM1 B7 andrewyonda W
We posited that the Olsen twins should take over Céline and here's proof why it's a good idea: the slouchy silhouette combined with the glossy snakeskin has all the Phoebe Philo vibes.
Photo: 18-01-11 Accessories AM1 B2 ryankautzer W
If you're looking to spend a bit more, this Steven Alan style is made of supersoft leather that'll last for years.
If you buy something through our links, New York may earn an affiliate commission.