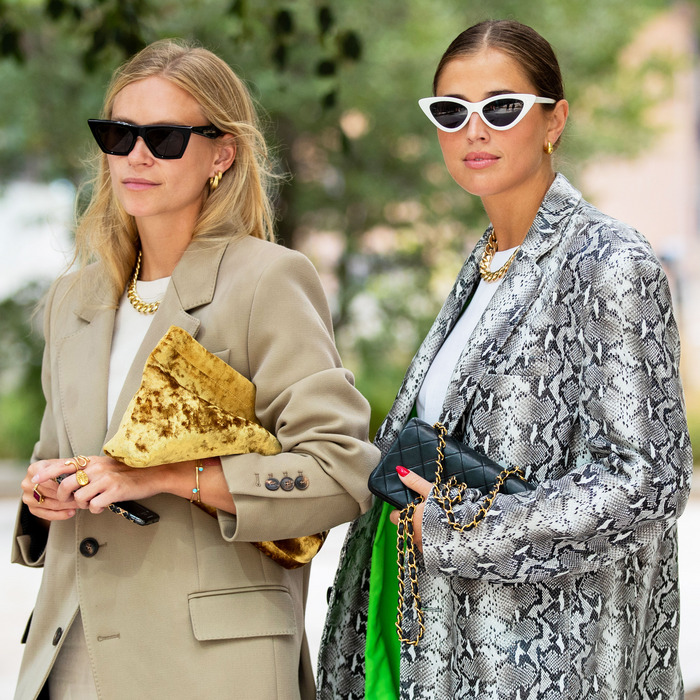 Photo: Christian Vierig/Getty Images
I love accessories, but my biggest vice has always been sunglasses. I'm no stranger to splurging on designer pairs, but my bills and rent keep my sunglasses addiction on the cheaper end of the spectrum for now. Last year, I bought a pair of red cat-eye sunglasses on Amazon for … not a lot of money. The first time I wore them, my friends thought they were Le Specs, which retail for about five times what I paid. Since then, I've been trawling Amazon for cheap eyewear, and I've amassed such a large collection that it's like having a pair for every mood. They may not hold up as well as a $250 pair, but for $10, you won't feel a pit of shame if they accidentally get crushed.
Below, I've rounded up some of the best pairs I could find under $30. Bonus: You can get all of them in two days.
If You Love Phoebe Philo
If You Want to Look Like a Style Blogger
A Universally Flattering Pair
If You Love Trends
If You Want to Look Sleek
The Classic Pair
If You're Feeling Futuristic
If You're Feeling Romantic
The Ones That Look Vintage
If You Love Phoebe Philo, Part 2
If You Like Animal Prints
The Ones That Feel Expensive
If you buy something through our links, New York may earn an affiliate commission.