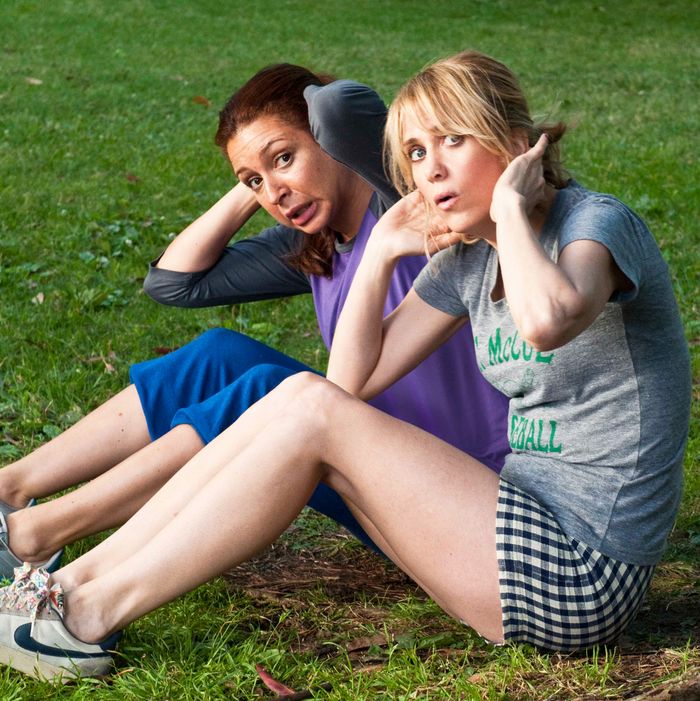 Because exercising is a costly new habit.
Photo: Photo Credit: Suzanne Hanover
Exercise isn't always the most affordable habit. Sure, running outside is free and you can easily find a well-priced gym membership. But as you start working out more and more, you begin to realize that you have specific needs in terms of gear. And soon enough, you wind up wanting a whole new wardrobe.
Don't worry — you're not doomed to a drawer full of ill-fitting bras or stretched-out leggings. With a little digging, you can find cute, functional workout clothes that don't cost a ton of money. Read on for the best affordable pieces from brands like Nike and Lululemon, plus stuff that looks like it could come straight out of Outdoor Voices' Instagram feed. The best part? Nothing is more than $70.
Amazon came out with its own line of workout clothes and it's good. Case in point: this cheeky little sports bra.
We have our favorites in this category, but if those don't do it for you, here's another affordable pair with a high waist that'll hold you in.
A Hot Yoga–Friendly Sports Bra
Mesh panels will help keep you cool during the sweatiest poses.
If You Like That Outdoor Voices Vibe
These highly rated tanks look like they'd fit right in with the brand's tricolor leggings.
The Top to Get If You're Extra Sweaty
A sheer back will help keep you ventilated.
The Tank That Will Hold Up Over Time
A Sports Bra If You Hate Bras
Do you have a small chest? This bra is comfy and offers just enough support.
At $25, you can buy a few of these and reduce your need to do laundry.
Cheap Nike tanks do exist! This is another good option for extra-sweaty workouts like spin or yoga.
Because You Want to Workout Like Beyoncé
Get her leggings for your next dance-cardio class.
This form-fitting tee will keep you equally cool during workouts.
For the woman who wants sleeves and a looser fit.
When You Want Name-brand Black Tights
If that little Lululemon symbol on your calf is important to you, here's a pair on discount.
When You Want Name-brand Well-Reviewed Tights
Lululemon's Wunder Unders are much beloved, so when they go on sale, they're worth buying.
Everyone's Favorite Black Leggings
We've written about these countless times, and for good reason — everyone who has them loves them.
A Good Tee to Buy in Multiples
At $20, this is another way to stock up and avoid doing laundry.
If You Require a Little Color
Teal isn't as jarring as neon, and this will help you break out of the cycle of all-black workout clothes.
Wear it with high-waisted leggings for an Instagram-friendly post-workout look.
For the Tory Sport type who can't spare the $200-plus for a hoodie.
To Match Your Lululemon Tights
Here's a cute bra for just under $40.
If You Like to Show Off Your Bras
This longer dark-green style is particularly slick-looking.
If you buy something through our links, New York may earn an affiliate commission.