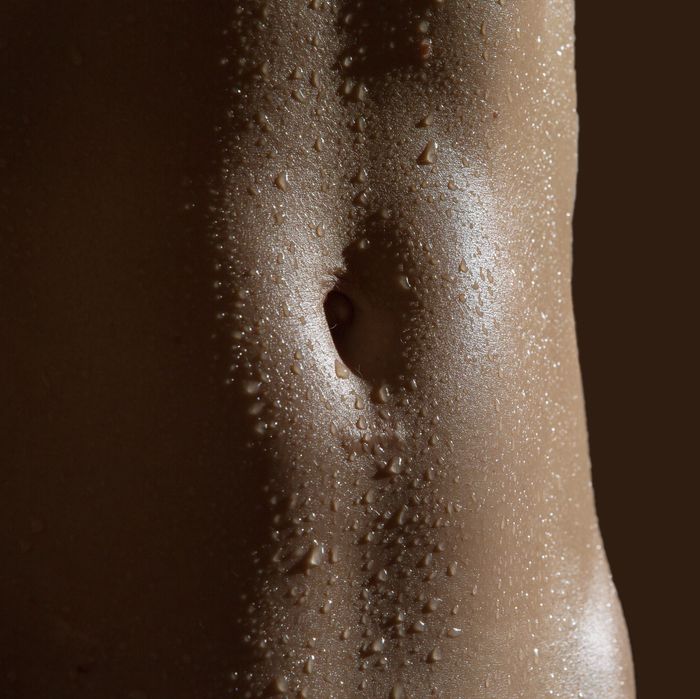 Photo: ottoduplessis/Getty Images/iStockphoto
It seems like yesterday when coconuts were merely a frozen-cocktail staple, but now the coconuts are everywhere. Angelina Jolie supposedly begins every morning slurping the fruit's extracted oil, and Shailene Woodley likes to spit it out. It's true that coconut oil can make your hair look great, but what about your skin? Here are 11 ways to use coconut oil for your softest, healthiest skin ever.
Mix a pearl-size amount with a liquid or cream foundation to keep dry winter skin at bay.
2. Double Cleanse on the Cheap
Rub a dollop of oil over a dry face. Emulsify with a scoop of water and then rinse. It's nature's cleansing oil!
Combine coconut oil (preferably in its semi-solid state) with sugar. Scrub your lips with the concoction and then wipe away any excess with a tissue. We won't judge if you lick it off instead.
To exercise your creative muscle, mix the oil with beetroot or a favorite lipstick to dress your lips in a soft, shiny tint.
Make your own DIY body scrub with coconut oil and kosher salt, using a ratio of one to one.
Before bedtime, coat your feet in a scoop or two of oil, and then throw on some socks. You'll awaken to soft, delicious-smelling feet.
Pour a quarter-cup of oil in a hot bath and soak your way to soft skin. Add a few drops of your favorite essential oil as well for the ultimate aromatic experience.
8. Turbo-Charge Your Lotion
If your body is super dry, mix your lotion with a scoop of oil. You can do the same for your face, with about a pearl-size amount of oil, instead.
9. Highlight Like Rihanna
Pat your upper cheekbones with a smidgen of oil. It's no Trophy Wife, but you'll glisten all the same.
After cleansing, coat your face in your favorite moisturizer. Layer a spoonful of coconut oil on top and relax for 20 minutes. Wipe or rinse the oil and moisturizer, and continue your routine as normal. The oil forces your skin to absorb more hydrating elements from the moisturizer, leaving you with a smooth, soft face.
11. Fight a Runny Nose in Style
Rub coconut oil over the lower half of your nose. The oil protects your skin from abrasive tissues and pulls the brakes on flaky, chapped skin.
If you buy something through our links, New York may earn an affiliate commission.