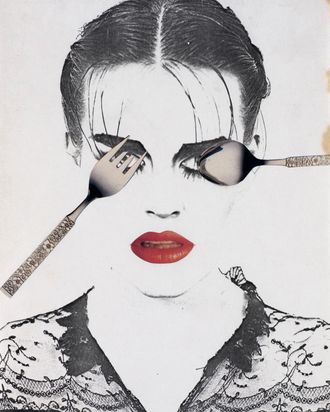 Untitled
, 1981, by Linder.
Photo: Courtesy of the artist and Stuart Shave I Modern Art, London
Opening today in Liverpool, the touring art exhibition "Coming Out: Sexuality, Gender and Identity" has a timely debut — it coincides with the 50th anniversary of the U.K.'s Sexual Offenses Act, which partially decriminalized male homosexual encounters in both Britain and Wales in 1967. To mark the occasion, the Walker Art Gallery is hosting the U.K.'s largest exhibition of contemporary LGBT art, featuring artists who have explored gender and sexuality in their work since 1967, including David Hockney and Steve McQueen.
The artworks range from traditional photography to pop-art-inspired collages, audio installations, and "Nail Transphobia" manicures — a nail-art campaign that hosts pop-up salons in public spaces, welcoming people to meet trans people and learn about their experiences. In one series in the exhibition, English artist Linder created a series of untitled collages in the style of Dadaism, a movement of anti-art artists who rejected aesthetics of modern capitalism in the early 20th century. Like the Dada artists, Linder favored avant-garde media like collages, sound media, and poetry. Her portrait Untitled (1981) draws the viewer's eye to a pop of red on her subject's lips, contrasting with the black-and-white image, with kitchen utensils obscuring the eyes.
Other works include the self-portrait Divine (1991) by Sarah Lucas, from a series of confrontational photographs. Wearing blue jeans and a leather jacket, she sits on a marble staircase with her legs spread apart and extended out in front of her, nodding to the female anatomy, which she constantly challenges in her work.
Click ahead to see more art from the exhibition. "Coming Out: Sexuality, Gender and Identity" is on view at the Walker Art Gallery in Liverpool until November 5. The show's next stop is the Birmingham Museum and Art Gallery in December 2017.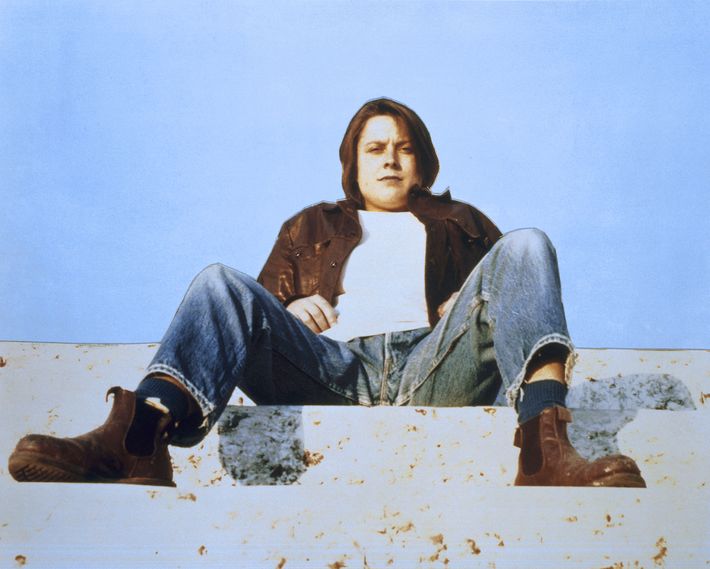 Divine, 1991, Sarah Lucas.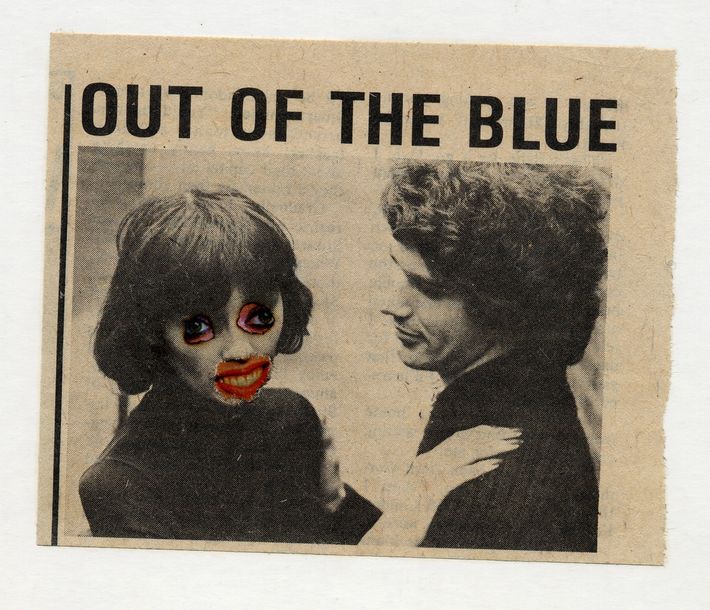 Untitled, 1977, Linder.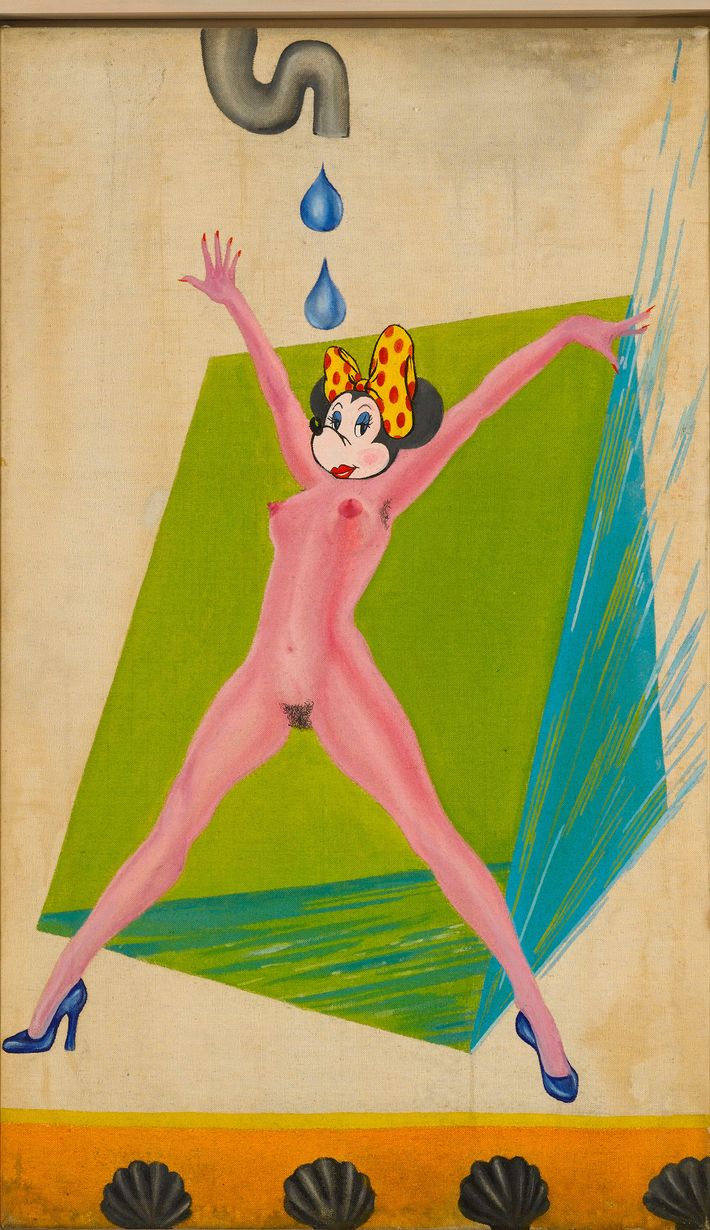 Women of the World Unite, You Have Nothing to Lose but Cheese Cake, 1969, Margaret Harrison.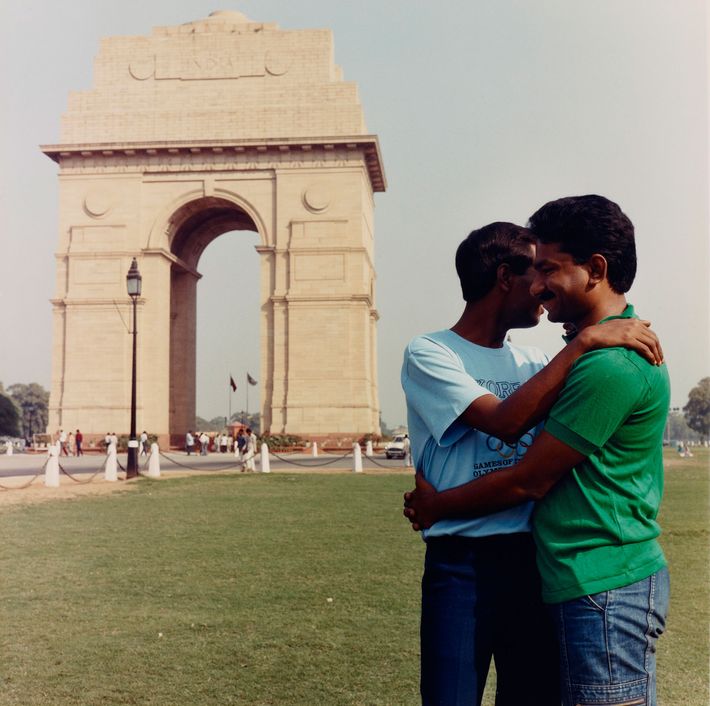 India Gate from the series "Exiles," 1987, Sunil Gupta.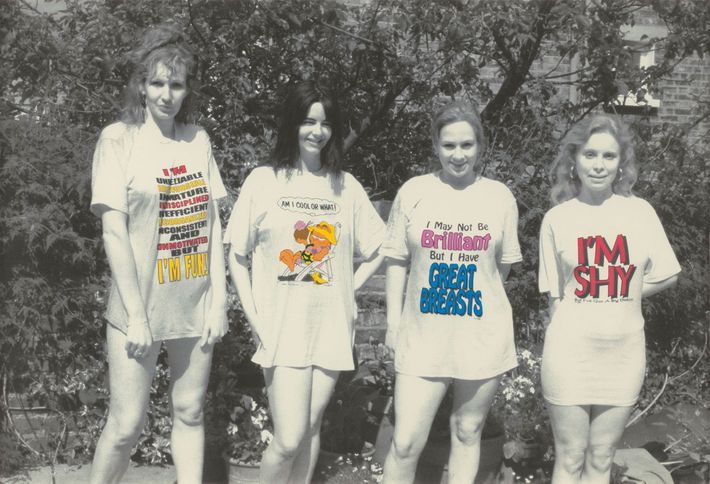 The Garden, 1997, Gillian Wearing.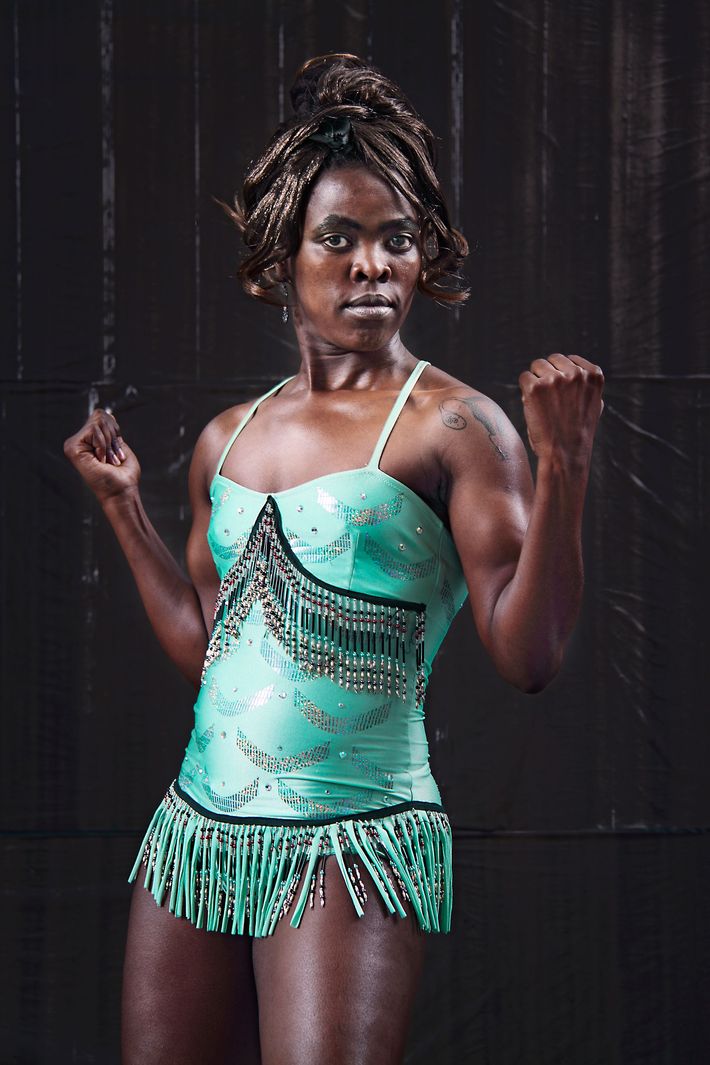 Miss Lesbian VII. Amsterdam, 2009, Zanele Muholi.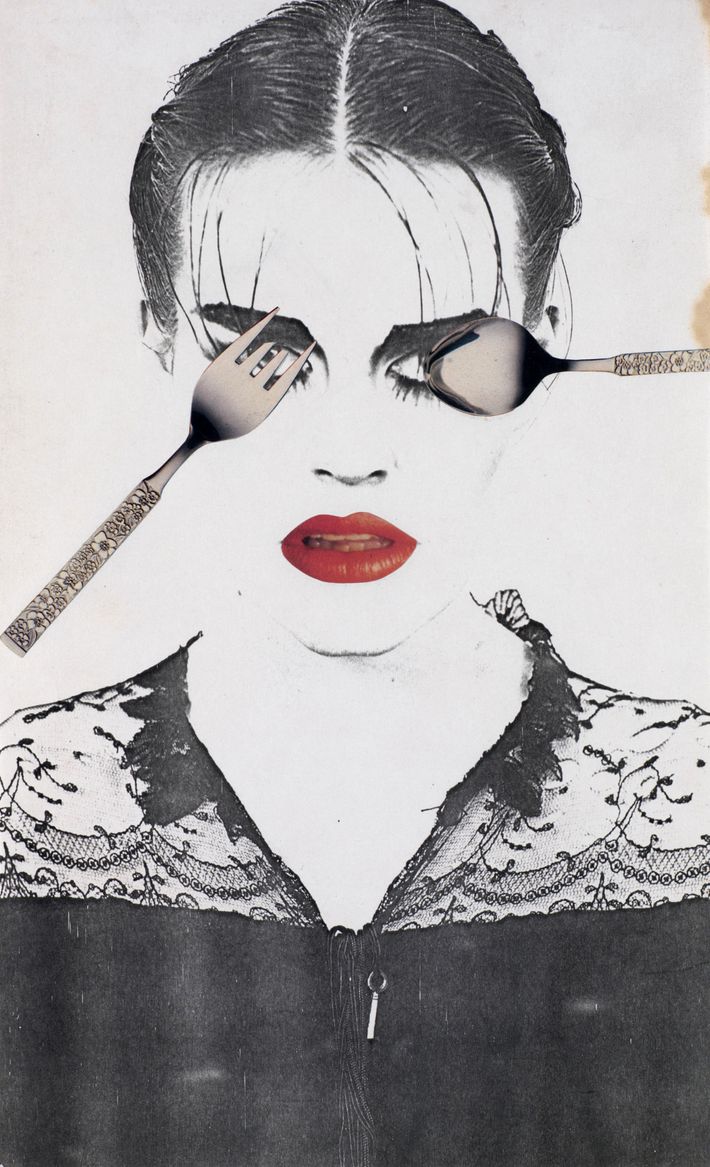 Untitled, 1981, Linder.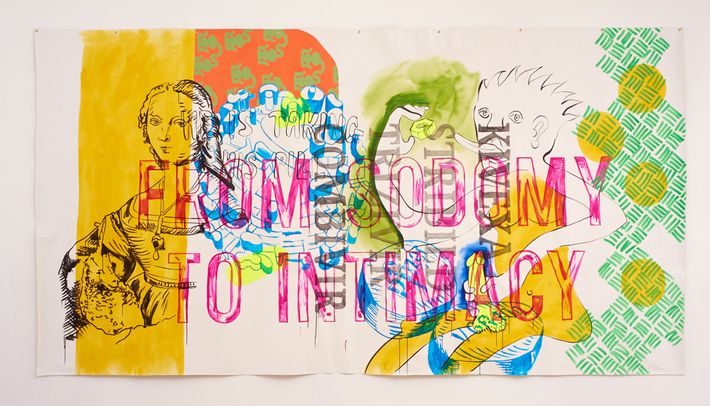 From Sodomy to Intimacy, 2015, John Walter.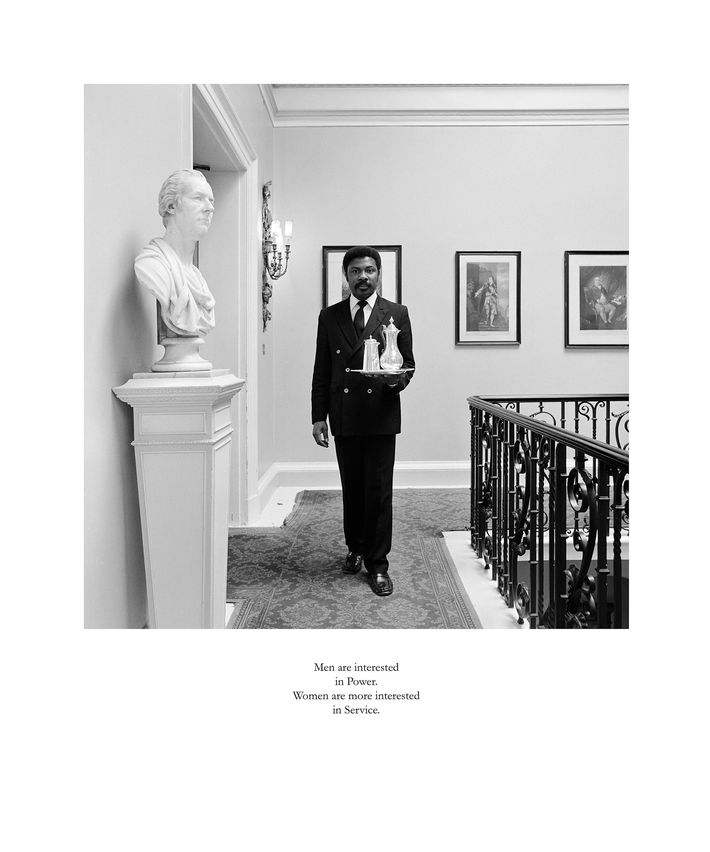 Men are Interested in Power Women are More Interested in Service, 1981-1981, Karen Knorr.