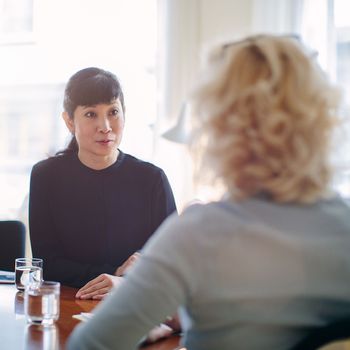 A businesswoman interviews a job candidate.
Photo: Sofie Delauw/Getty Images/Cultura RF
Beyond the world's worst job-interview question ("What is your biggest weakness?"), what else should you look out for when you go in for a job interview? Office décor is one thing to notice, according to a science-backed guide, but fielding job-interview questions is another. To better understand what employers are looking for, we asked ten women executives at companies including SoulCycle, Alex and Ani, and Bumble to share the most common questions they pose to job candidates. Then they told us what kind of answers they're looking for. Read them all below. (And when it's your turn to ask the questions: remember these five impressive questions for a job interviewer.)
1. "Tell me your story in ten minutes or less."
"Ultimately, I'm trying to find out whether the candidate can prioritize their own time well enough to tell their story effectively and pitch themselves or pique my interest in the allotted time. An effective leader and communicator will be able to ramp their story up or down for the allotted time so that we both have plenty of time for questions. Really talented and well-prepared candidates understand a good part of the job description, and are able to craft a story of their own career that demonstrates their skills for the job. I'm reading their charisma, their preparation, their way with words, their ability to sweep me up in their experience, and their ability to build the story to its logical moment — our discussion about their future." —Valerie Hoecke, chief digital officer, LVMH Perfumes & Cosmetics
Check out more on how to answer the "tell me about yourself" question.
2. "Describe your past accomplishments."
"I like to see if people are giving credit to other team members that they've worked with. We want people who are in it to win it as a team and who are willing to work across teams in a very kind and collaborative way." —Alex Williamson el-Effendi, head of brand, Bumble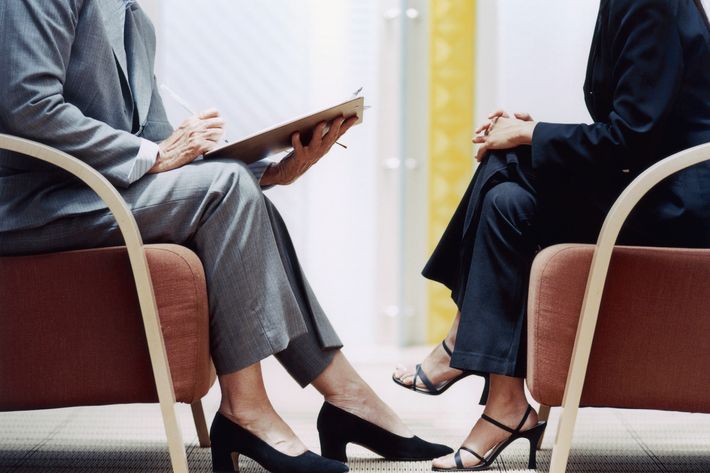 3. "Where do you ultimately want to be in your career?"
"If a person's ultimate goal is something outside of the field in which I'm hiring for, I'm going to definitely view it as a red flag. I'm going to fear that this job is just a 'paycheck' to them, and also know that they will, at the end of the day, ditch this job when the dream job finally rolls in. Expressing passion for the field that you're being hired for is everything. And it's refreshing! The world is becoming increasingly more apathetic and I want to create a work environment of unabashed passion." —Zara Barrie, executive editor, Go Magazine
4. "Why are you interested in this position?"
"This is the candidate's opportunity to make a positive first impression. What I like to hear from the candidate is what part of the job energizes her, what skills and experiences the person brings to the position that demonstrate her ability to do a good job, and what part of the job is new to her. I want to know that learning is of interest to her." —Hoveida Nobakht, manager of strategy and operations, environment and natural resources, The World Bank
5. "If you were in this role, what are the three biggest opportunities you see for the organization, and where would you focus your efforts first?"
"First, part of asking the question is making sure the candidate has done their homework about the brand, the riders, and the company. Second, is to see if the candidate has the ability to think high and low. Third is to gauge: How does the candidate communicate their ideas? Lastly, this candidate understands the operational limitations and needs of the organization." —Sarah Choi, SVP of marketing, SoulCycle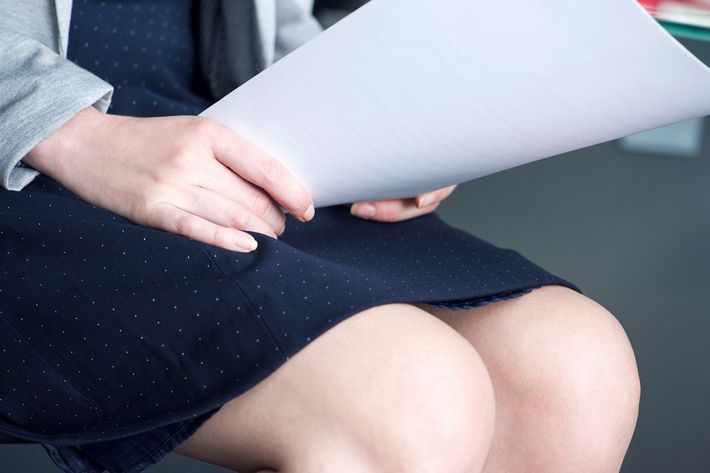 6. "If you could pick your perfect work environment, what would that look like?"
"This helps me understand the enthusiasm and passion they have for the company. And if they're looking for a nine-to-five job, or if they're looking for something that they can really wrap their arms around and become heavily involved with and passionate about. If you find people who are enthusiastic and passionate they're going to be ready and willing to get their hands dirty and learn." —Alex Williamson el-Effendi, head of brand, Bumble
7. "What's an example of a creative idea that you came up with that you absolutely loved, whether it sold through, came to life or not?"
"Our team comes up with hundreds of ideas, if not thousands a year. We often have to say good-bye to our favorites, and focus on non-favorites, it's just a part of the gig. But true creatives have passion for great ideas, and I like to hear about the ones that got away, as a way of learning about the candidate's creative process and how they handle both success and failure." —Jenna Sereni, vice-president, creative services & marketing, WhoSay
8. "Tell me about a time when things didn't go how you wanted at work. You screwed up, you disagreed with a decision, you were passed for a promotion."
"I am looking to hear how the candidate navigated through the experience, resolved the conflict or saw an opportunity for growth, Are they self-aware? Are they able to manage tough situations and disagreements? Would they fit into the company culture?" —Katherine Monasebian, head of marketing and e-commerce, Alex and Ani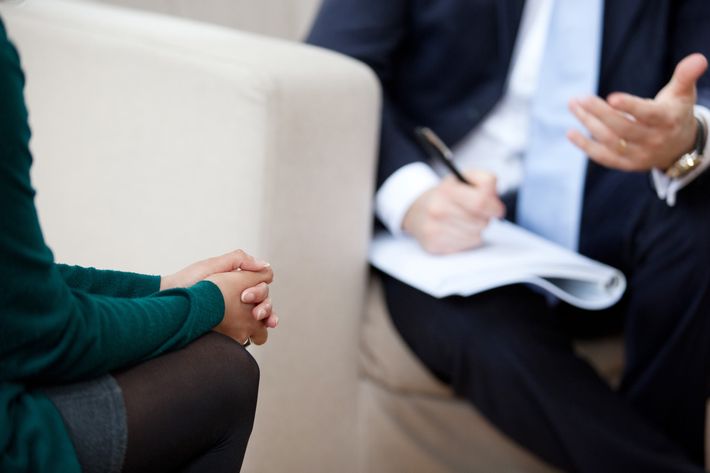 9. "Share an example of a situation when you disagreed with your supervisor on a technical or strategic matter. How did you manage the situation?"
"I'm testing two things: courage of conviction and good judgment." To demonstrate courage of conviction, candidates should make it clear that they are comfortable sharing their views "even when they are different from their supervisor's." To demonstrate good judgment, their answers should reflect that they also possess the wisdom "to know how to express their different views to impact the decision making by a superior, or when to stop if the supervisor is set on his or her idea." —Hoveida Nobakht, manager of strategy and operations, environment and natural resources, The World Bank
10. "What would you do if you didn't know how to solve a problem or an issue?"
"It's an opportunity for the candidate to prove that they would reach out to a colleague or supervisor for help rather than trying to cowboy it." —Honorable Judge Beverly Wood, Superior Court, Marin County, CA
11. "What is it about our company that's attractive to you?"
"One of my favorite things about welcoming new team members to our company, is learning from them. How do they perceive us? What kind of new value can they bring to the table? This is an opportunity for me to learn about the perception of our company and brand, and find out if our values match those of the candidate." —Jenna Sereni, vice-president, creative services & marketing, WhoSay
12. "What could the company do differently in terms of x, y, and z?"
"Instead of saying 'you all' or 'Bumble does,' I love it when people in interviews say 'we can do this. I feel like they already have that ownership of the company and they almost talk like they're invested in being here and genuinely feel like they would come in and just start running with it. That really does get to the core of all of it because you're looking for people who are passionate and enthusiastic and wanting to take this on as more of a project that they hold dear to their hearts. If they start talking about it in terms of 'we,' you know that you're there." —Alex Williamson el-Effendi, head of brand, Bumble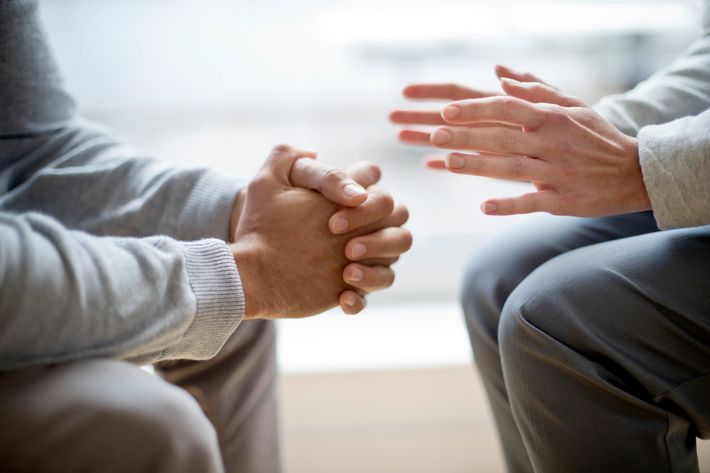 13. "How do you seek balance in your life?"
"Our industry is fast-paced and it's important to me that a candidate understands how to cut through the chaos of professional demands and experiment with ways to healthfully unwind before, during, and after work. It's easy to find a talented candidate — the real superstars are mindful of their personal and professional challenges and have figured out ways to help balance it all. In my experience, candidates who are open to this idea are compassionate, driven, possess a strong sense of self, and are successful team players." —Heather Leonard, VP of marketing + partner, Cameron Mitchell Restaurants