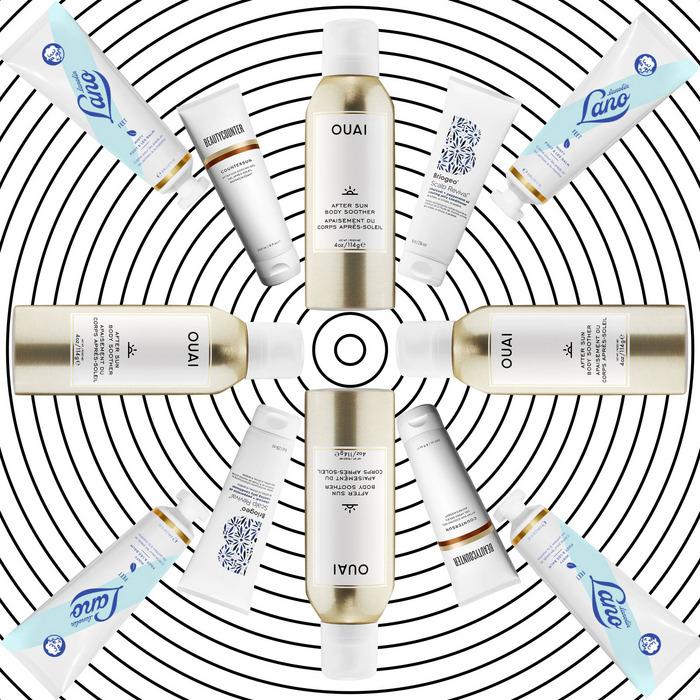 Photo: Courtesy of the Retailers
It may be autumn, but it's also nearly 90 degrees. When it's that hot, we seek the chill anywhere we can find it. Air-conditioned subway cars, extra-large iced teas, and the nearest swimming pool can all provide respite, but a number of beauty products also contain ingredients that provide cooling effects. Consider incorporating these into your routine to help you keep cool.
Ouai After-Sun Body Soother
EO Organic Tea Tree Deodorant Spray
Sea Calm Skin Itch Relief Instant Cooling Spray
Lano Feet Minty Foot & Leg Balm
Volition Beauty Celery Green Cream
VOLITION BEAUTY Celery Green Cream with Hyaluronic Acid + Peptides
Celery is high in antioxidants and fights inflammation, both when ingested and applied, which explains why former Olympic gold medalist Nastia Liukin suggested it as the star ingredient when she proposed it to this brand, which accepts fans' product ideas. We can't testify to the long-term benefits, but we're here to appreciate its short-term chill factor, which lingers for a good hour.
Seventh Sense CBD Soothing Muscle Balm
Seventh Sense CBD MUSCLE BALM in Eucalyptus Spearmint
This deodorant-shaped stick is excellent on sore muscles, but there's no reason you can't use it as a general heat easer. A blend of peppermint, ginger, comfrey, and camphor do the magic in each of its six different flavors, but Eucalyptus and Spearmint just feels the most appropriate when it's 90-plus degrees outside.
Beauty Counter Countersun After-Sun Cooling Gel
Beauty Counter Countersun After Sun Cooling Gel
You know how some people wear workout clothes even if they don't work out? That's how I see this soothing gel. I might rarely be in the sun, much less get sunburned, but hot weather discounts no one. This thick gel is like placing the world's thinnest ice pack on your skin.
Kinfield Sunday Spray Cooling Aloe Mist
Kinfield Cooling Aloe Mist Sunday Spray
Aloe, cucumber, spearmint, and eucalyptus give this spray an elevated quality, not unlike the kind of flavored water inside spa waiting rooms. The addition of California prickly-pear extract helps rehydrate parched skin as well. Unrefrigerated, it feels breezy on skin. Refrigerate it and you've got a mini ice storm on your hands.
Becca Hydra-Mist Set & Refresh Powder
BECCA Hydra-Mist Set & Refresh Powder
The words "hydra" and "mist" hint at this loose powder's magic, which, thanks to high levels of water and glycerin, feels downright wet when you brush it on. So be sure to tap your makeup brush before using it, and go lightly at first to see how it works on your skin.
Philip B Volumizing and Clarifying Shampoo
Briogeo Scalp Revival Charcoal + Peppermint Oil Cooling Jelly Conditioner
BRIOGEO Scalp Revival™ Charcoal + Peppermint Oil Cooling Jelly Conditioner
Sometimes you've got to break the rules to stay sane. It's suggested that this product be rinsed off after 15 to 30 seconds, but if the AC isn't cutting it and you're in for the night (or day), turn it into a hair mask and leave it on for as long as you like, or until the temperature breaks.
If you buy something through our links, New York may earn an affiliate commission.