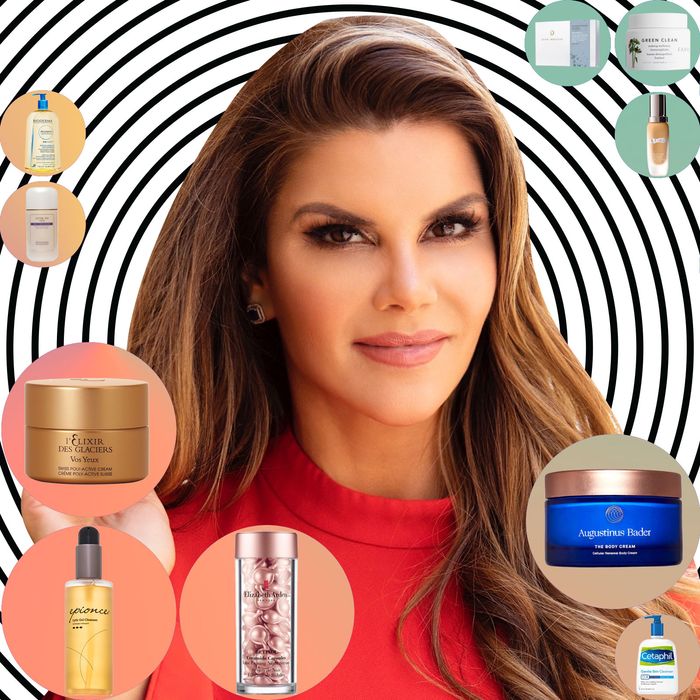 Photo-Illustration: Rodolphe Felix; Image by the Cut
On The Beauty Group, a Facebook community co-founded by the Cut and the Strategist, people chat all day long about the products they love — the ones so good they'll make you hit that little "auto-refill" box at checkout. Below, we asked one of our favorite beauty pros to share her own selections.
In 2019, Dr. Dendy Engelman detailed her beauty routine to Glamour magazine and realized that if she included all the products and technologies that she tries for free, it would add up to $16,199 a year. She admits the number is "totally shocking," but as a dermatologist with clients ranging from Sofia Vergara to Beyoncé's make-up artist Sir John, she feels it's her job to be well-informed. If she doesn't try something, how can she recommend it?
From this wide-ranging experience, she's developed a range of favorites, all scientifically vetted. "The best formulators and cosmetic chemists spend years creating, testing, and honing their formulations," she says. These include Augustinus Bader, SkinCeuticals, and Biologique Recherche. But she believes it's possible to find great, evidence-based products at all price points, like Cetaphil's cleanser. "There are incredible formulations that are available over the counter or available at mass," she says — just "follow the science" and remember that it if sounds too good to be true, it probably is.
If you're wondering where to spend your money, she suggests two areas. As a resident, Dr. Engelman completed a fellowship that focused on laser medicine. Her favorite treatment, which she gets annually, is Fractionated CO2, which targets fine lines, wrinkles, photo aging, and slows down signs of aging. She supplements that with GENIUS™ Radiofrequency Micro-needling, which combines radio frequency and microneedling to stimulate collagen and elastin formation. She especially recommends it for the jaw and jowl area, as well as around the eyes.
Read on for Dr. Engelman's skin care and makeup essentials, including Bio-Oil ("I was obsessed with this oil all during my pregnancies to reduce stretch marks because it contains vitamin A and vitamin E to encourage cellular turnover"), SkinMedica's HA5 Rejuvenating Hydrator ("It has a gel-like consistency and five different types of hyaluronic acids so it can penetrate deep into my dermis"), and Bioderma's Atoderm Cleansing Oil ("My son has eczema and when his skin is inflamed, I use this").
If you buy something through our links, New York may earn an affiliate commission.