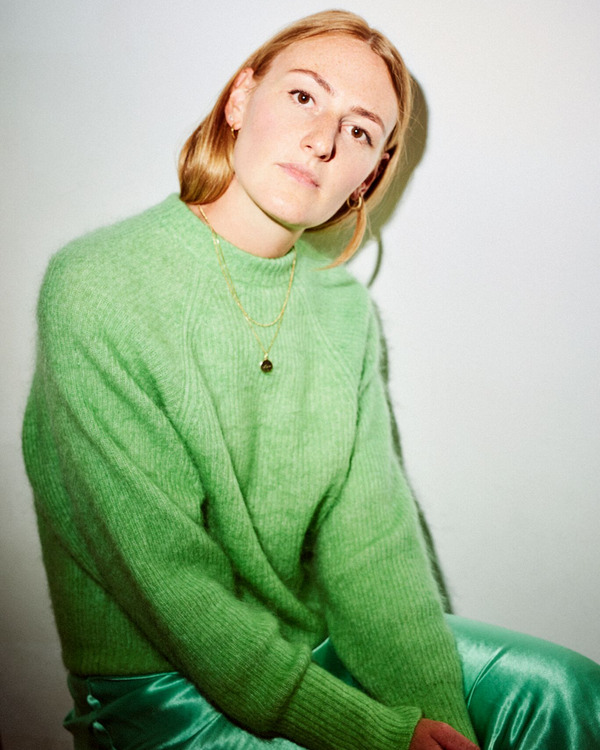 Photo: Courtesy of Wandler
Want more skin care? Join The Beauty Group.
In just two years, Elza Wandler's colorful, architectural bags and shoes have become a must-have for street stylers. You can find her "Luna" bag in our guide to looking like a "fashion person" for a reason.
Coincidentally, the Dutch designer started exploring skin care around the same time, and it was all prompted by a facial. "I always wore day creams, but the facialist told me that I had to take better care of my skin, especially to prevent sun and pollution damage," she remembers. Now, Eve Lom SPF and COOLA SPF spray have permanent spots on her vanity (and purse) — "even in the winter."
Where she can, the designer seeks out organic and "clean" products, avoiding perfumes, parabens, sodium, and glycol. Read on for both her day and night routines, which include a serum made out of "superberries," a collagen-stimulating eye mask, and an eye cream she's relied on for three years.
Daytime
REN Skincare Rosa Centifolia™ Cleansing Gel
"At night, I use quite an intense night cream so in the morning my face feels a little greasy so I like to wash it before applying my morning products. I like this face wash as it's super light and gentle. You can choose between a balm and a gel, but I like the gel better. It's unscented, and it feels really refreshing, especially on days that I'm really tired."
Estelle & Thild BioDefense Active Youth Serum
"After washing my face, I apply this serum, which feels like a light gel. It's organic. My skin looks smooth and even-toned after using it. Plus, it's rich in vitamins and antioxidants. It has organic 'superberries' which are said to invigorate the deepest layers of your skin to repair damage."
COOLA Sport Continuous Spray SPF 50 - Unscented
"For additional sun protection, I also use COOLA Sunscreen spray. It's very hard to find organic sunscreen or spray that does not leave a thick residue of cream after applying. COOLA is one of my favorite products that I look forward to using everyday. It works, feels silky on my skin, and it's organic. I always have it in my bag and apply it whenever I go out since my other sun balm only works actively for two to three hours. You can also use it over your makeup."
Nighttime
Caudalíe Premier Cru Anti-Aging Eye Cream
"I think it's never too early to start using eye cream! This has a nice scent and feels very nourishing. I apply it just under my eye. You don't really see the difference at first but after weeks of using it, I saw that there was less puffiness, dryness, and dark circles under my eyes. I've been using it for three years or so because an employee at Skins (organic skin-care shop in Amsterdam recommended it)."
Verso Reviving Eye Mask
"Once a week I use Verso Reviving Eye Mask. I often put one on and turn on a movie while waiting — I love doing this! It's perfect to use a day before a meeting to decompress my under eyes and lighten any darkness. This is the perfect fit because it has retinol 8, which helps stimulate skin's own production of collagen and hydration."
Eve Lom Radiance Face Oil
"To keep my skin hydrated, I use Eve Lom Radiance Face Oil. It's rich in vitamin C. It makes skin smooth and even, protects from city damage, and pollution. I first put on my night cream and let that sink in, and then this. I've tried vice versa but this combination I find is best. This specific oil you can always mix with your day and night cream."
If you buy something through our links, New York may earn an affiliate commission.