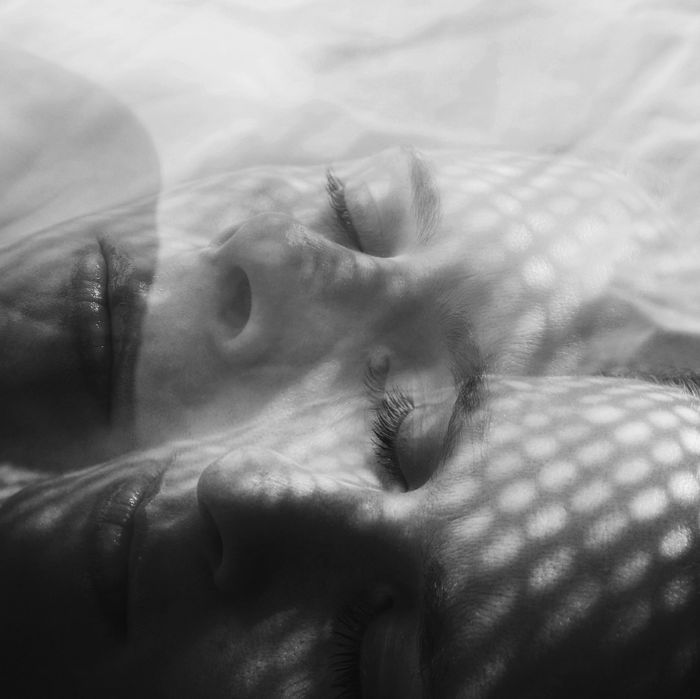 Photo: Katarína Kacicová / EyeEm/Getty Images/EyeEm
No matter what, dreaming about death is unsettling. Even after you wake up, these types of dreams may leave you feeling nervous and uneasy. A death-related dream might feel like a dark portent for the future, but in reality, they're much less sinister than they may seem.
"Death in dreams is really about some kind of change or ending you're dealing with in your real life," says Lauri Quinn Loewenberg, professional dream analyst and author. "The subconscious will show us this change in the form of a death so we can better understand the finality of it. We can let go of that which we no longer need so we can grow and embrace that which is coming." Below, Loewenberg analyzes different dreams about death and what they may mean in terms of what's going on in your life.
If you dreamed of your own funeral …
Loewenberg says this dream often makes people worry that their death is right around the corner, but this isn't the case. "[People] get this when a phase of their life has ended. Death is the end of life, but to the dreaming mind, death is the end of life as you now know it."
If you die peacefully in your dream …
"This is a really good indication that the change you're going through, you're okay with it. You're going through a welcome change."
If you die violently in your dream …
While dying peacefully indicates a welcome change, Loewenberg explains that dying violently is the opposite. "There's a change happening that you're resisting, or you're afraid of the change that's going on."
If someone you know kills you in your dream …
"If it's someone you deal with closely, like a family member or best friend or your partner, then that means they are probably urging you to make some sort of change in real life. Death in a dream is a natural-occurring change that's happening, whereas murder is a forced change: You have to force yourself to quit smoking or you have to force yourself to cut off a friendship. If someone you know and are close to is trying to kill you, then they are probably urging you to make a change that you are resistant to."
If a stranger kills you in your dream …
"If it's not an actual person you know, then this stranger is going to represent a part of yourself, or it can represent just the forces at work that are making this change happen." If you have this dream, Loewenberg encourages you to ask yourself, "Am I feeling pressured to change?"
If you know you're going to die in your dream and you can't escape it …
This has to do with a change you're anticipating and know is going to happen, according to Loewenberg. "That sort of dream is preparing you for this inevitable ending."
If you wake up right before you die in your dream …
Loewenberg explains that this could just be your body's physiological response to a fear of death. "Or you can wake up before the death happens because in real life, the actual change has not been completed. You're on the verge — you're on the cusp of it."
If you don't wake up immediately after dying in your dream …
"So many people tell me they've actually experienced the feeling of death and leaving the body. That dream would indicate that change has happened. If you feel yourself leaving your body in that dream, that's a good indication that you're feeling like this change is transforming you."
If your child dies in your dream …
Loewenberg says this is one of the most disturbing death dreams that anyone can have, but it's much less scary than it seems. "It's because your child has reached some sort of milestone, it's the end of the phase of their life. Whenever they start crawling, start walking, start feeding themselves, all these different big phases of life mark the end of that younger child. It's actually the way we kind of grieve — the loss of that phase of their life. Because once you have a child, time goes really, really fast."
If your partner dies in your dream …
There are some questions to ask yourself if you're having this dream, Loewenberg says. "What change is happening with them? Have they lost a job? Have they lost weight? Are they working a lot more and you never see them? How have they changed, or how has your relationship with them changed?"
If your friend dies in your dream …
This will likely mean that your relationship with your friend is changing, but Loewenberg says that if nothing is different, this dream could indicate something else. "Your friend is going to represent a part of yourself. How are you like your friend? What quality do you share? Maybe your friend is always cheerful and the one that's always emotionally supportive and you dream she dies. What's going on with that part of you? Have you become depressed? Are you in need of cheering up? Are you having a hard time finding happiness right now?"
If you kill someone in your dream …
"If you're the one doing the killing, then you are the one actively making some kind of change in your real life. So if you are trying to quit drinking, if you are trying to eat better, if you are trying to change careers, what part of yourself or what part of your own life are you killing off, ending?"
If you die young in your dream …
"If you are a younger self in your dream and you die, you've got to ask yourself, what was going on with you at that age? What were you like? What were you dealing with? Is there something from that point in time that you've been carrying with you but that now you're finally over?"
The takeway: If you're having dreams about death, there's nothing to be worried about. Instead of being scared, this is a perfect time to think about what changes you might be going through in your life.
"Especially if you're dreaming of your own death or if it's of a loved one, you feel that fear and that grief," says Loewenberg. "The emotions in the dream are very, very real. And so you wake up thinking, 'Dear God, am I seeing the future?' But you're not. So don't worry. Instead, just ask yourself, what change or ending is happening in my life right now?"
Read more about dreams on the Cut, including why you dream about your teeth falling out.