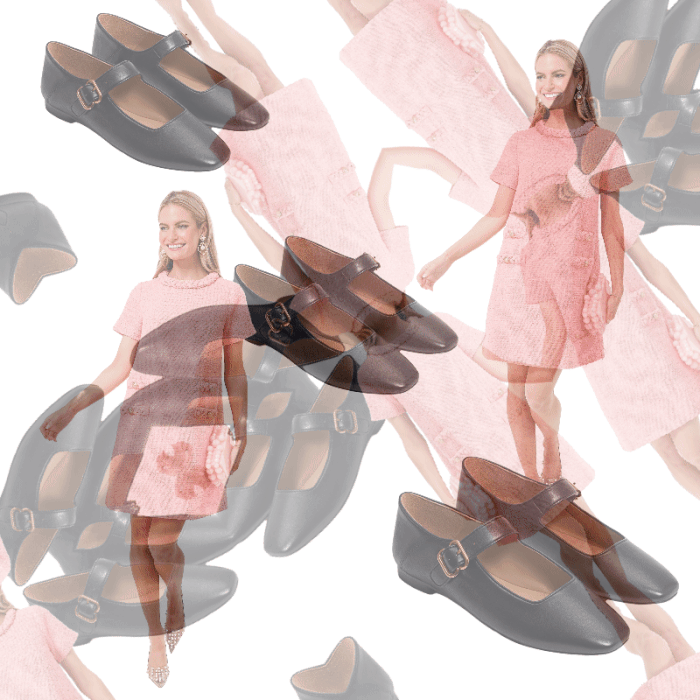 Photo-Illustration: the Cut; Products courtesy the retailers
"Peak Dupe" is a series about the end of authenticity as we know it. This article was featured in One Great Story, New York's reading recommendation newsletter. Sign up here to get it nightly.
When I first moved to New York City at the height of indie sleaze, there was no such thing as a designer dupe. If you wanted to dress like you had access to the latest runway collections on an unpaid intern's lunch stipend, then the closest you could get were hard-won sample-sale finds, questionable Canal Street knockoffs, and eBay resellers attempting to flip Goodwill pieces as unmarked designer vintage. Today, the retail landscape couldn't be more different. No matter the product, a cheaper, remarkably similar alternative is always just a Google search away. In fact, it seems like authenticity is no longer the point for the majority of consumers. Most would rather have the latest TikTok imitation at a steep discount than pay more for the logo or craftsmanship of a luxury item. Over the last decade, it feels as though we've gone from bargain shoppers to firm believers that we deserve to pay pennies for anything and everything we want, including high-end designer goods. So as someone who has always been foolish enough to pay for actual brand names, I decided it was high time I give my bank account a breather and find out if these dupes can stand up to the real deal.
When it came time to pull together some copycat products for this sartorial experiment, I went with what I know, opting for a pair of $32 CRZ YOGA leggings from Amazon meant to closely resemble Lululemon's $98 Align leggings, paired with a $33 Move With You bra tank top, also from Amazon, that is almost identical to Alo's $64 airbrushed, streamlined bra tank. Considering the Solidcore studio where I'd be testing these copycat items is lit like a nightclub run by Mr. Freeze, I expect them to mostly go under the radar. Even so, as I filter into the room with all the other women in their branded, pastel matching sets, I feel a thrum of paranoia. I wonder if they can sense there's an imposter among them, how keen their eye for that reflective omega symbol really is. Most of all, I worry that someone will come in wearing the exact same Alo top as me, and the telltale signs I'm wearing a cheap imitation will only become all the more apparent. It's not until this moment that I realize how much my desire to shop big brands also seems to be about not wanting to be viewed as a fraud. I can suddenly see how my quest for personal authenticity has become tied up in some sort of perverse moralizing surrounding my shopping ethic. As though wearing a logo somehow makes me more worthy of my workout peers' respect or praise.
As the lights lower and the music blares, my concerns quickly go from how the dupes look to how they're going to hold up under duress. Will my leggings turn completely transparent with every squat? Will the tank top's spaghetti straps suddenly explode off my body, leaving me to do planks in a very precarious tube top? I quickly realize my fears are completely unfounded. The CRZ YOGA leggings are truly indistinguishable from their luxury counterpart. Not only are they not see-through in the slightest (which is more than Lululemon can say), they're also long enough to cover me — a six-two giant — from ankle to belly button. A crucial detail for those like me who demand maximum FUPA support while exercising. The bra tank, however, is a different story. The first thing I notice is the whole top feels very wide, and I say that as a wide gal to begin with. The straps rest dangerously on the precipice of my deltoid, while the scoop neckline begins mere centimeters above my areolas. To the top's credit, however, I never actually flash anyone.
But Pilates is only the appetizer to the main course of this dupe gauntlet. That night, I'm invited to attend a party celebrating Miaou's pop-up installation at Nordstrom. An event guaranteed to be overrun by the downtown fashion crowd … and me, dressed in head-to-toe designer-inspired duds that I feel sure will be clocked as imitation from 20 yards away. However, there is one aspect of my outfit I feel confident will fool the masses, which is my $130 Sam Edelman Michaela mary janes. A shoe that so closely resembles The Row's $820 Ava mary janes they even tricked me, a bona fide brand snob, when I saw them at a party a few weeks back. Unless you're deeply familiar with the type of hardware the Olsens are using on their footwear, I don't think anyone would ever be able to guess that these bad boys are a piece of faux luxury.
For the outfit itself, I go with Tuckernuck's $268 facsimile of a classic Chanel tweed minidress, a look that when purchased from the French fashion house could easily run you upwards of $3,000. The baby-pink garment ends up duping me, however, as I foolishly assume it will have actual pockets where pockets have been visually demarcated. But instead, these trompe l'oeil pouches are nothing more than braided straps that have been sewn onto the dress and decorated with vestigial gold buttons. While it's a small detail, it's one that definitely sets designer apart from duplicate. Luxury brands generally tend to pay more attention to this type of minutiae, and it can go a long way toward making their clothes more livable and functional. I accessorize the dress with some $15 Apsvo chunky gold hoop earrings from Amazon ripped straight off the Bottega Veneta runway, where a very similar teardrop-shaped bauble will cost you $1,350. Of course, the luxury version is 18-karat-gold-plated sterling silver, while my fast-fashion dupes claim to be made of "gold-plated copper" that feels suspiciously like the type of light plastic they use to make kids' toys. But from a distance, they do look pretty convincing. To cap off this gorgeous ensemble, I also purchased a $23 "woven handbag for women" from the Amazon brand Nlapldy — a stiffer PVC version of Bottega Veneta's $2,650 Jodie mini intrecciato hobo bag. Alas, I never get to verify the quality of said dupe, as the package was promptly stolen from my building's lobby. A fate that feels oddly befitting a replica handbag. I just hope the burglar enjoys my cheap but classy taste in clutches.
Long before I ever make it to the fashion party, my outfit already feels incredibly conspicuous. Especially while walking my dog, Fran, through the streets of Bushwick. I look like an American Girl doll come to life (Samantha, to be precise). Not that I have anyone but myself to blame for my appearance, as I'm the one who put all these pieces together, but it also feels a little inevitable I would end up looking like a Fifth Avenue hypebeast. After all, the very nature of a dupe is that it's a replica of highly coveted, mainstream luxury goods, and when you assemble an outfit composed entirely of those hugely popular high-end items, things start to get very Waspy very fast. Because perhaps the most perverse aspect of this fully duped outfit is that altogether it actually does look like the real thing. It makes me feel like a logomaniac despite being completely unmarked, like I just left Bergdorf Goodman after getting the full Pretty Woman treatment. Despite there not being anything overtly designer about this look, something still feels very flashy. It's almost like because these dupes distill a luxury brand down to only its major aesthetic signatures, it actually winds up becoming more identifiable to the general public as a product by that brand than the authentic designer good. Thankfully, I'm able to spare myself the experience of cosplaying Blair Waldorf on the subway thanks to the event's press team, who graciously provided a voucher for an Uber to the department store.
When I finally make it to the party, I quickly realize my neighborhood fish-out-of-water experience was nothing compared to the leather-, corset-, and denim-clad group I see before me on the third floor of Nordstrom. Miaou's designs tend to be favored by hot art-school grads who know their way around a Ssense sale, fashion influencers too cool to call themselves that, and stylists with impossibly good taste — and the brand's guest list for this event was certainly not short on any of the above, making the challenge to circulate among them undetected in my dupes all the more daunting. I beeline to the bar as fast as my square-toed flats will carry me and snag a glass of rosé, which does nothing to help with the overall Stepford Wives aura my outfit is giving off. I scan the room for anyone I might know, smiling awkwardly at various groups of girls dressed how I normally would be in this situation, as if to reassure them that I'm hip to the joke that is the Easter-church outfit I'm wearing. The quiet luxury in this crowd is positively screaming. As the event photographers studiously ignore my existence, I meander through the racks of clothes, sweating profusely in my polyester shift while mentally styling better ensembles I could be wearing. Over the next 20 minutes, the only person who speaks to me is another woman who doesn't belong here. We make eye contact and she sidles up to me, Champagne coupe in hand, to ask in a stage whisper, "What is this? What's going on here?" I explain and then watch as she drifts off again into the crowd without so much as a thank-you, casually scooping up a gift bag on her way out.
I do a final lap of the 10' x 10' event space and run into a member of the Nordstrom PR team, who graciously says he assumed I was a Chanel girl and didn't think twice about it, while a fashion editor takes a long, hard look at me before suspiciously exclaiming, "You look cute!" As the unexpected compliments roll in, another woman wearing a very real pair of Chanel ballet flats shimmies over to share with me, completely unprompted, that she likes my dress. And much to my shock and surprise, so does the evening's co-host, stylist Becky Akinyode.
When I discuss this undercover assignment with another party guest, she wisely points out that everyone in this industry is so obsessed with themselves there's no way in hell they'd ever notice that I was trying to pull a fashionable fast one on them. They're all just taking the designer dupe at face value and then going back to thinking about themselves. I suddenly felt a decade of professional insecurity slip from my shoulders. No one is thinking about me or my Peggy Olson–ass outfit at all. And if they are, as I'd just experienced firsthand at this party, it turns out that the majority of those thoughts are unexpectedly complimentary. With this newfound sense of freedom to dress as bad and duplicitously as I want to, I say my good-byes and head to the subway for one last ride in my Daughters of the American Revolution drag.