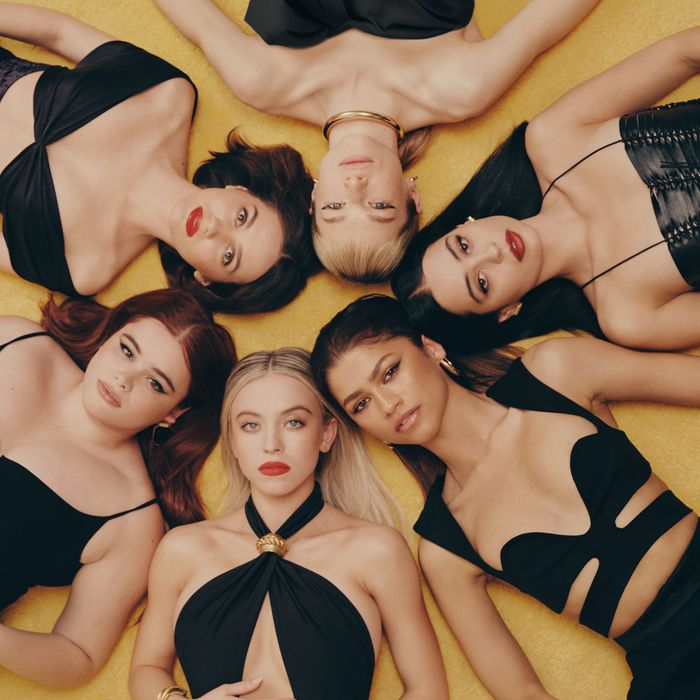 There's Euphoria, the television series, and there's Euphoria-ness. The HBO show, about a group of self-destructive teens fumbling toward self-discovery, became an instant phenomenon when it premiered in the summer of 2019. TV dramas about troubled high-schoolers are nothing new, but Euphoria felt like it was. The characters deal with addiction, gender dysphoria, poverty, and rage, all of it spinning out in a hyperstylized universe. It's a multisensory experience, full of saturated colors, bombastic needle drops, and a restless camera that whips among characters as they float from one bad decision to the next. There's something strangely enthralling about the chaos. As a friend of mine says, some people put The Office on in the background; for others, Euphoria is that show.
"It's like we were chasing Euphoria," says Zendaya, who stars as the drug-addled teen Rue, when describing the feeling of resuming production on season two. "We were like, We need to be what we were in season one, and we were trying to find that spark. We weren't saying it, but we were a little stressed."
The show, adapted from a 2012 Israeli series of the same name, follows Rue and the teens in her orbit: the perennially buttoned-up Lexi (Maude Apatow); Lexi's older sister, the so-romantic-it-hurts Cassie (Sydney Sweeney); Cassie's terrifyingly confident best friend, Maddy (Alexa Demie); Maddy's on-again, off-again boyfriend, Nate (Jacob Elordi), a maniac in the body of an Abercrombie model; Kat (Barbie Ferreira), an acerbic goth turned entrepreneurial camgirl; and the soft-natured, battle-worn Jules (Hunter Schafer), who becomes a love interest for Rue and a lust interest for Nate and his father, Cal (Eric Dane).
The Boston Herald once declared the original Gossip Girl "every parent's nightmare." The fear the show sparked in adults was rooted in the superficial things their kids might do or want. Euphoria has brought back the same sort of old-fashioned teen-show panic; it has become a byword for young girls flirting with danger. There has been abortion and self-mutilation, overdoses and child pornography, drug rings and carousel orgasms. (Creator Sam Levinson famously cut 80 penises from a locker-room shot in the show's second episode.) So, of course, it has become appointment television for young adults. An entire TikTok subgenre has sprung up around teens attempting to dress like the characters, with their sparkly makeup looks and covetable wardrobes. "When you're leaving for the bus but forget you go to Euphoria High School," read the captions before the person walks off and reemerges Euphoria-ified.
Production on season two shut down for a year before resuming this past March. During the lull, the majority of the originally planned season was scrapped. "There are very few things that remain in the version you're now seeing," Zendaya says. According to her, this is a good outcome: "The things that didn't make it definitely needed to die." This year, everything is amped up; if you liked the messiness, there's now even more of it. The season opener is a flashback in which the grandma (the fabulous Kathrine Narducci) of Rue's drug dealer, Fezco (Angus Cloud), enters a strip club and interrupts a man's blowjob to shoot him in both of his legs, as the camera zooms in on his erect penis. Screams meld as Billy Swan's "Don't Be Cruel" plays over the Tarantino-esque wreckage. Critics are mixed on the tenor of the show but never indifferent. It has been called "style without substance" by some, "masterful and discomfiting" by others. Its current season has split audiences more than ever (and brought in more viewers: 8.3 million tuned in for the season-two premiere, up from 3.3 million the previous season). In its review, Rolling Stone noted that some scenes elevate the series to one of the very best television has produced, while others are "so exasperating and self-indulgent that they can leave you questioning whether you liked the better parts at all." Sometimes, the same scene conjures both reactions at once.
If the plots can be far-fetched, it's the stars who ground them, shading their story lines with levity and vulnerability. All six of the leading ladies give career-making performances, and indeed they have become "It" girls offscreen, with modeling contracts, development deals, and millions of social-media followers. Most of them were already familiar with being in the public eye by the time they signed on. Ferreira began her career as a model at the peak of the body-positive movement, doing campaigns for American Apparel, Givenchy, and Bulgari; Schafer modeled for Versace, Helmut Lang, and Maison Margiela (she is currently the face of Prada). Zendaya, Sweeney, and Apatow (the daughter of director Judd and actress Leslie Mann) all started acting during childhood. Demie alone, the most elusive of the bunch (her Wikipedia bio is nine sentences), broke out with Euphoria. "We all just clicked and it felt like a family, and that's rare, especially with a group of girls," Demie says. "Which is sad, but it is rare."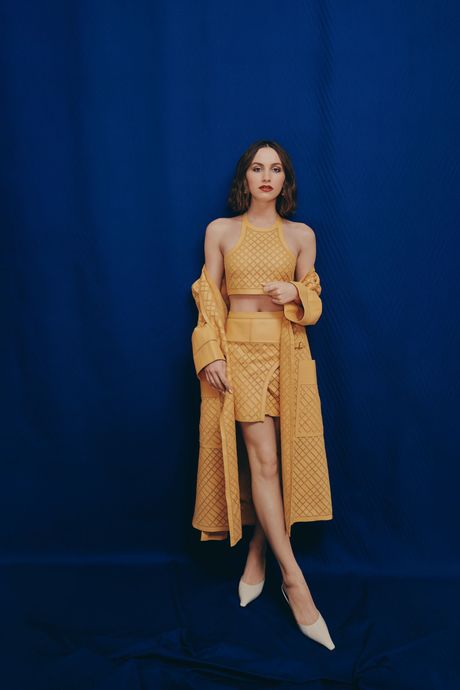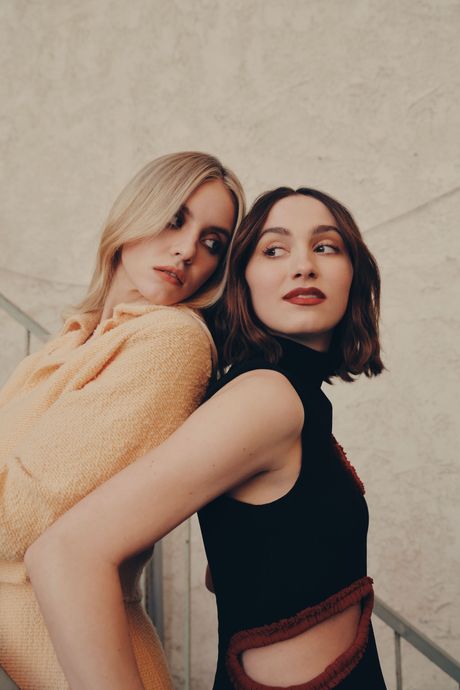 Zendaya's performance is particularly haunting. As Rue, she can be cruel one minute, painfully shy or uninhibitedly goofy the next, and it all feels like the same person. "She lives in me in a weird way," Zendaya says. "I don't have to go searching for her." It's a feeling she says she has never had with another character. "Even with the Spider-Man movies, I'll talk to the director and ask, 'Is that MJ-y enough?' I try to find it again. With Rue, she's just there." In season two, Rue tries to convince herself she can be a functioning drug addict. "It clearly falls apart quite quickly," Zendaya says. You don't have to like her character, but the show only works if you want to see her get clean and find inner peace. Zendaya's approach this season was to ask how much the viewer's empathy for her character could be stretched. "How far can she go while we still love her, still root for her, and still see her as a human who deserves our love?"
This season, Rue pushes away those closest to her as she tries to justify the role of drugs in her life — notably, a new dependence on heroin. Everything comes to a head in episode five, which was one of the only story lines kept from the original version of season two. When Rue finds out Jules told her mother about her recent relapse, she becomes hysterical and damages all of her closest relationships — with Jules, her mother (Nika King), and her younger sister, Gia (Storm Reid). As Rue nears rock bottom, she jumps out of her mother's car and slips through highway traffic to avoid going back to rehab; after burning a few more bridges and committing a robbery, she ends up trapped in the home of a drug dealer to whom she owes money. Filming it was "fucking brutal," Zendaya says.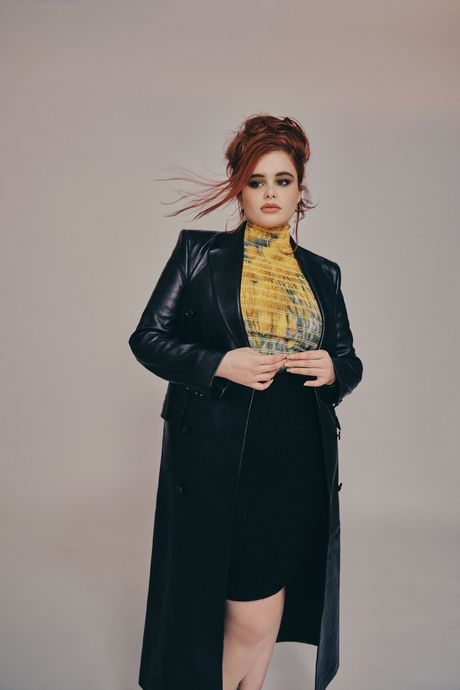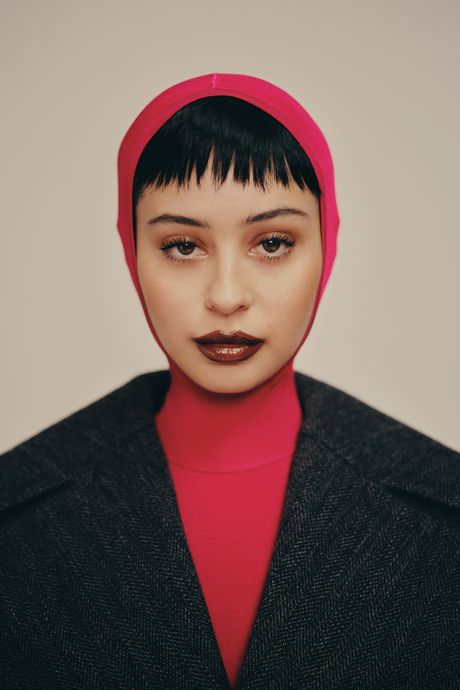 The other characters are spiraling in their own ways. As much as they are friends, they are followed on their solo journeys; in many cases, the show is more interested in the ways in which they lie to one another. Jules starts hooking up with a new friend, Elliot (Dominic Fike) — which they keep a secret from Rue. "At first, I was like, Wait, why are we throwing, like, a dude into the middle of this?" Schafer recalls. "But it wouldn't make a good show if we were doing what was best for the characters." Maddy is perpetually discontent: She doesn't want to be with Nate, but she also doesn't not want to be with Nate. Lexi, a side character given limited screen time in season one, has a bigger role this year, centering on her brewing romance with Fezco and the school play she's writing in which she casts herself as the lead. (Her character is "loosely inspired by me being an aggressive theater kid in high school," Apatow tells me.) Kat's sexual awakening was a major plot thread last season. Her story line this season — which revolves around her fading interest in her boyfriend, Ethan (Austin Abrams) — has felt the most ancillary. There are rumors that Ferreira and Levinson argued on set over her role's being sidelined. Ferreira did not join the rest of the cast at the show's premiere, which added fuel to the gossip. For her part, Ferreira says, "Kat's journey this season is a little more internal and a little mysterious to the audience. She is secretly going through a lot of existential crises. She loses her marbles a little bit — just like everyone else in this season. The theme is everyone's gone a little crazy."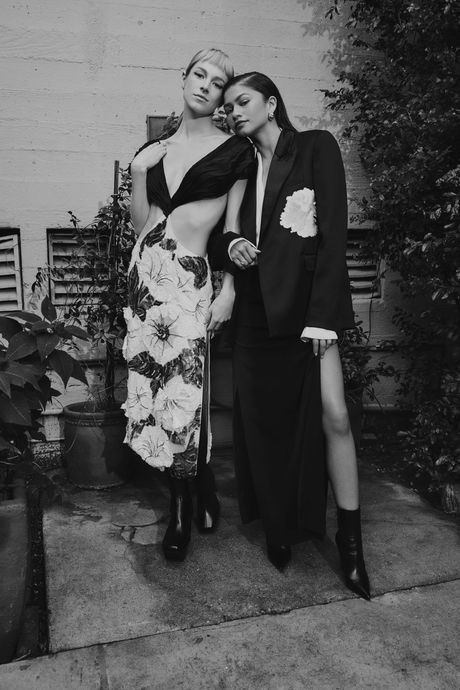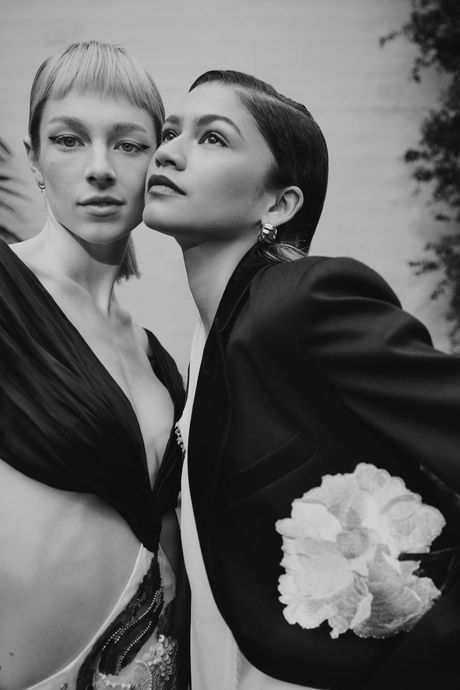 None more so than Cassie, whose story line — her secret relationship with Nate — is given substantial airtime. Coming into the second season, Sweeney says she felt more confident saying, "I don't know if Cassie would make this decision." She asked for certain topless moments to be taken out and for emotional moments to be fleshed out, and Levinson obliged. Take a fight between Cassie and Nate in episode four, which was originally meant to end with Nate chiding her for sleeping with her best friend's boyfriend. "Jacob and I did the scene as it was written, and we were like, 'There is so much more here that we could do that's pent up. Let us build it.' " The result was a five-page scene Levinson wrote on the spot in which Cassie fully loses it when she becomes convinced Nate is going to leave her for Maddy. "I let any judgment of myself go," says Sweeney, who has tapped into a new level of fandom after appearing as Olivia Mossbacher on HBO's The White Lotus. "I'm very proud of the meltdown Cassie had this season."
Pushing the characters to extremes — does it ever feel like too much? "I can mostly shake it off," Zendaya says of playing a character perpetually on the edge of a breakdown. "But there are days where you're just in it, and even if your brain knows it's not real, your body takes on this anxiousness and anger." For as dark as things can get, Zendaya says, the show's worldview isn't nihilistic. "The ending of the season was going to be very different and then halfway through, Sam and I were like, 'We just can't leave Rue here. We gotta put some fucking hope in this show.' " By episode six, Rue is starting to stitch her life back together. "Episode eight is where we'll get that sense of redemption," Zendaya says. "That you aren't the worst thing you've ever done in your life. I think Rue deserves it, and I think anyone who suffers with the same thing she does deserves it."
More From 2022 spring fashion issue
See All