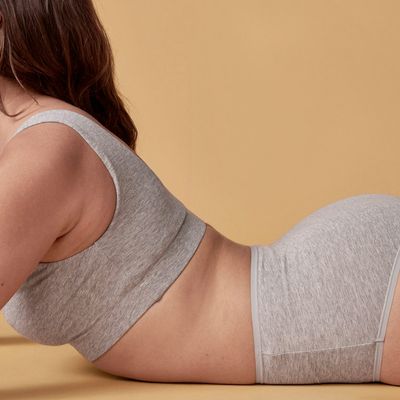 Update: Everlane's underwear is up on their site. Scroll down to shop all of the styles.
In a world where your sweater, boots, jeans, puffer coat, blouse, T-shirt, dress, and work pants are all by Everlane, is there anything left they haven't tackled? If you're looking at your underwear drawer and going, hmmm why yes! then prepare to rejoice: your favorite affordable brand is launching their take on lingerie on March 26.
Much like their denim launch, the project was years in the making and required 40 prototypes to get it right. The team wanted to create soft, comfortable underwear so you won't find any underwire poking into your ribs here. There's also no lace, frills, padding or anything else that qualifies as traditionally sexy lingerie.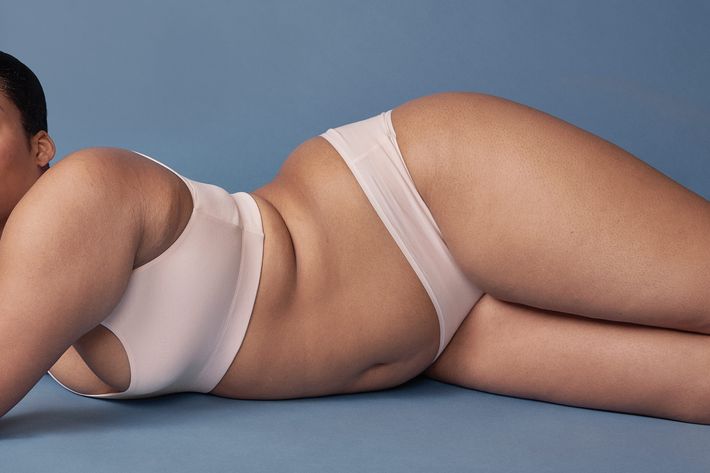 Instead, the seven-piece collection, much like everything else from the brand, is exceedingly simple and consists of a bra, four styles of bottoms (thong, bikini, hipster and high-waist hipster), a bodysuit, and boxer briefs all made from cotton. The women's items will come in black, white, gray and powder pink while the men's shorts are in black, white, navy and gray.
Everlane plans to celebrate their latest launch with events this weekend in New York (at their store) and next weekend in Los Angeles (location to be announced). Called the Under Line, it'll be part maze and part museum with the promise of a free pair of underwear as your reward.
And if you're not in either city, you can shop the entire collection on Monday. Just remember to set your alarm because anything Everlane releases sells out fast. Scroll ahead to check out the rest of the images, which feature Jemima Kirke.
This is a bra for women who hate bras — comfortable enough that you won't want to rip it off at the end of the day. The downside? If you have a larger chest this won't have the support you'll need.
Love high-rise jeans? Consider getting high-rise underwear to serve as a soft layer against your waist.
This is a good basic to buy in multiples. Plus, you can bundle any three of the bottoms for $27.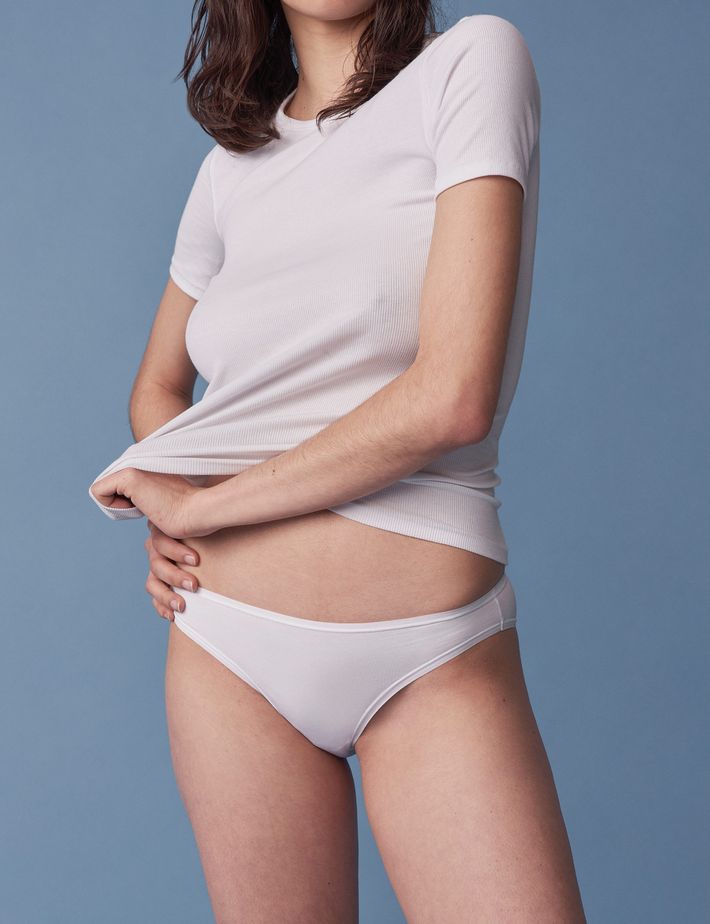 A softer alternative to all of those barely there lacy thongs.
Technically this isn't a part of the underwear launch but if you're looking for a good T-shirt, here's one smart option.
If you want to streamline your mornings with one base layer try a bodysuit.
In case you're looking for a different color, gray is pretty soothing.
Here's a way to wear the bodysuit when the weather warms up — tucked into a pair of high-rise jeans.
For those seeking more coverage than the average bikini.
Because his underwear drawer could use a refresh.
If you buy something through our links, New York may earn an affiliate commission.