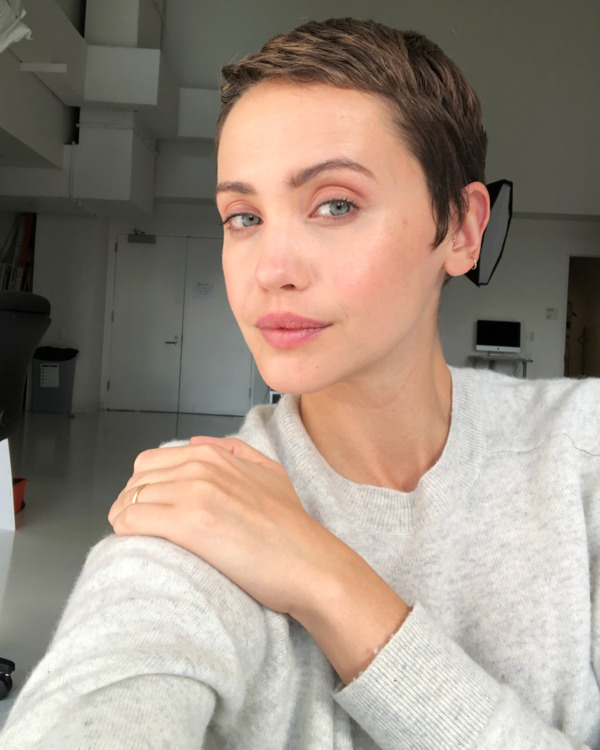 Photo: Courtesy of Laurel Pantin
Want more skin care? Join our Facebook Group, the Beauty of It All.
For every skin-care obsessive who preaches the importance of washing your face before sleeping, there's the untold story of falling into bed without washing your face. InStyle's fashion features director Laurel Pantin has plenty of these stories, especially now as a mom. "I have a 1-year-old baby so many nights I don't do anything. I just toss myself face first into bed," she admits. Luckily, Pantin had "really easy skin" as a teen. Although she first began to experiment with skin care as Eva Chen's assistant in Teen Vogue's beauty department, she now turns to her skin-care routine to help her look alert and awake. She deadpans, "I'm tired."
At the end of the day, Pantin is simply looking for unfussy and efficient products and treatments. "My skin is super dry (I don't drink water), and I'm starting to see the first creeping signs of aging," she says. "I do try and wear sunscreen every day, which I think helps a lot long-term, and I'm not above a little Botox here and there." Below, a look at the full routine that she performs only when her energy levels are high, the serum she buys "over and over," and why the toothbrush used by Beyoncé and Jay-Z is absolutely worth the hype.
If you buy something through our links, New York may earn an affiliate commission.