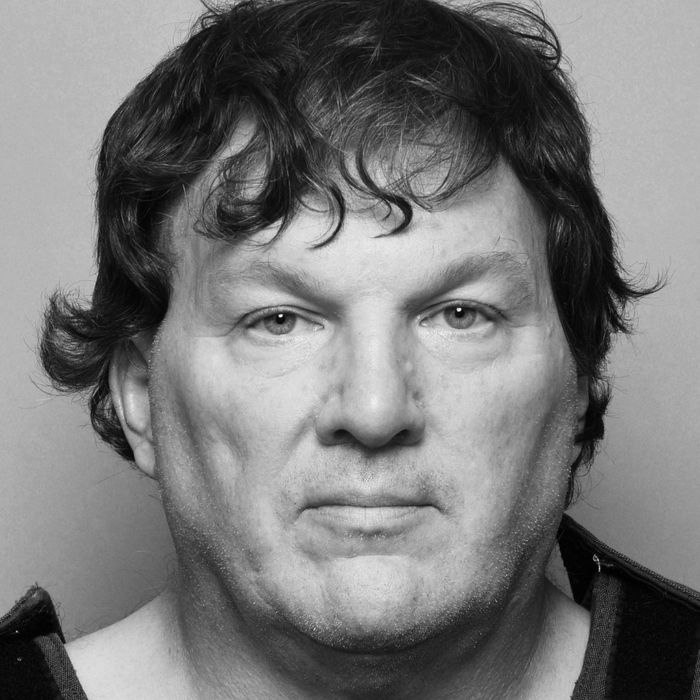 Rex Heuermann
Photo: Suffolk County Sheriff's Office
On July 14, law-enforcement officials on Long Island announced that, after a 12-year investigation, they had solved the Gilgo Beach serial-killer case. In a news conference, Suffolk County district attorney Raymond A. Tierney said that authorities had arrested local architect Rex Heuermann and charged him with murdering three women, whose remains were found on a parkway close to Gilgo Beach in December 2010. He is also the prime suspect in the death of another woman found in that area, while authorities continue to investigate the killings of at least seven others whose remains were found nearby. At present, they have not indicated that Heuermann is responsible for those deaths.
Here, what we know about the case and Heuermann's arrest so far:
Who were the victims?
In December 2010, Suffolk County police officer John Mallia and his police dog found human remains off Gilgo Beach during a search for a different missing person. The body was identified as Melissa Barthelemy, a 24-year-old sex worker from the Bronx who disappeared in July 2009 after telling a friend she was going to meet a client. Two days after Barthelemy's remains turned up, the corpses of three other women — Amber Lynn Costello, last seen on September 2, 2010; Megan Waterman, last seen on June 6, 2010; and Maureen Brainard-Barnes, last seen on July 9, 2007 — were found feet apart from one another in the same vicinity. All four women were in their 20s and worked as escorts; two of them had children. Their bodies had all been bound at the ankles or feet and wrapped in burlap, and all appeared to have been strangled.
At present, Heuermann has been charged with the murders of only Barthelemy, Costello, and Waterman, though according to CNN, bail documents indicate that he is the prime suspect in Brainard-Barnes's murder as well. In the weeks after officers found their bodies, they would find six others: four more women, a man, and a 2-year-old girl. Heuermann has not been charged in connection with their deaths.
What is known about Heuermann?
Before his arrest, Heuermann had worked as an architect and architectural consultant in Manhattan since 1987, doing projects with the city, at JFK airport, and for Cipriani, to name a few clients. He lived in his childhood home in Massapequa Park with his wife of 27-plus years, Asa Ellerup, with whom he has a daughter. (She also has a son, per CNN.) While Suffolk County police commissioner Rodney Harrison described Heuermann as "a demon that walks amongst us, a predator that ruined families," interviews with people who knew him point to a polarizing personality.
Steve Kramberg, a property manager who worked with Heuermann for 30 years, told the New York Times that Heuermann was "a big goofy guy, a little bit on the nerdy side." One professional acquaintance described him as "overly fastidious" and "adversarial with everyone," while another called him "cold and distant." Some of Heuermann's neighbors told the Times that he kept to himself, meanwhile another — Nicholas Ferchaw — characterized him as sinister, "kind of creepy," and "somebody you don't want to approach."
If, in fact, Heuermann is guilty of the crimes of which he's been charged, he appears to have done a successful job of hiding it from those close to him. Harrison told CNN that Heuermann's family was "disgusted" and "embarrassed" when they learned of what he is accused of. "So, if you ask me, I don't believe they knew about this double life that Heuermann was living," Harrison said. Less than a week after his arrest, Ellerup filed for divorce. According to HuffPost, her petition is listed as "uncontested" in court records.
How did Heuermann become a suspect?
In February 2022, authorities put together the Gilgo Beach homicide task force, made up of local, state, and federal investigators. According to the Times, the task force focused its investigation on cell-phone data records, which showed that calls to and from the women's phones in their final days came from two main locations: midtown Manhattan, near Heuermann's office, and Massapequa Park, near his home.
In March 2022, the task force caught a break when it located a Chevrolet Avalanche truck similar to one Costello's roommate, Dave Schaller, described seeing outside their home the day before she disappeared. In an interview with the Associated Press published a week after Heuermann's arrest, Schaller said that in September 2010, he came home to find Costello hiding in the bathroom while a towering, "Frankenstein-like" man threatened her. Schaller said he got into a fight with the stranger, who ultimately got into a truck and left. A witness — it's unclear if this was Schaller or someone else — then reported seeing a similar truck drive by the home the next day shortly after Costello left to meet a client. Schaller said he went to the police with this information that December, telling them about the man and his vehicle. "When they told me she was dead, he was the first person who jumped in my head," Schaller told A.P. "I've been picturing his face for 13 years."
The task force used the vehicle's registration history and, working from Schaller's description, was reportedly able to narrow its focus on Heuermann. Investigators who'd been involved with the case at different points in the past 13 years have expressed frustration that Schaller's witness testimony wasn't prioritized sooner. The oversight angers Schaller, too. "I gave them the exact description of the truck and the dude," he said. "I mean come on, why didn't they use that?" The Times reports that the testimony "ended up tucked away in the case file."
According to CBS, authorities also collected DNA from 11 bottles taken from a trash can outside Heuermann's home in July 2022 and compared it to hairs found on two of the victim's bodies. Although the samples also implicated Heuermann's wife, she was out of state at the time of each murder and has not been charged. Pizza crusts tossed in a trash can by Heuermann and fished out by detectives also linked him to Waterman's remains.
Prosecutors said Heuermann's internet history showed at least 200 searches for information about the investigation concerning the four women whose remains were found, along with searches for photos of the victims and their families, per CNN.
What exactly has Heuermann been charged with?
The Suffolk County DA's office charged Heuermann with three counts of first-degree murder and three counts of second-degree murder. He appeared briefly in court as his attorney entered a not-guilty plea. Judge Richard Ambro denied him bail, citing the "extreme depravity" of the crimes he is accused of committing. Per the New York Post, Heuermann is on suicide watch.
What else are authorities investigating?
At a news conference, Harrison said police were continuing to investigate the other remains found near Gilgo Beach. "Even with this arrest," he told reporters, "we're not done." Deputy Police Commissioner Anthony Carter told CNN that authorities are "actively investigating" if Heuermann committed any other alleged crimes.
Meanwhile, Harrison told local TV program PIX11 Morning News that while police were searching Heuermann's home for trophies or body parts, they found a life-size doll and hundreds of guns. "Anytime somebody has that type of arsenal, we have some concerns," he told Fox News. On July 25, D.A. Tierney announced that investigators had finished with the Long Island premises, having taken a backhoe, a police dog, and a ground-penetrating radar to Heuermann's backyard. Though their excavation turned up a "massive amount of material," Tierney said, according to CNN, they did not find any additional human remains. Earlier in the week, Harrison denied rumors that Heuermann had a soundproof room in his basement, but confirmed that he kept a gun vault at the home. In total, police removed some 279 weapons from the site, CNN reports.
The investigation has also expanded to Las Vegas and Chester, South Carolina, where police say Heuermann owns property. Las Vegas police told CNN it is reviewing unsolved cases to see if any might have connections to Heuermann. Per ABC, the sheriff's office in Chester received a request to seize Heuermann's truck, a Chevrolet Avalanche.