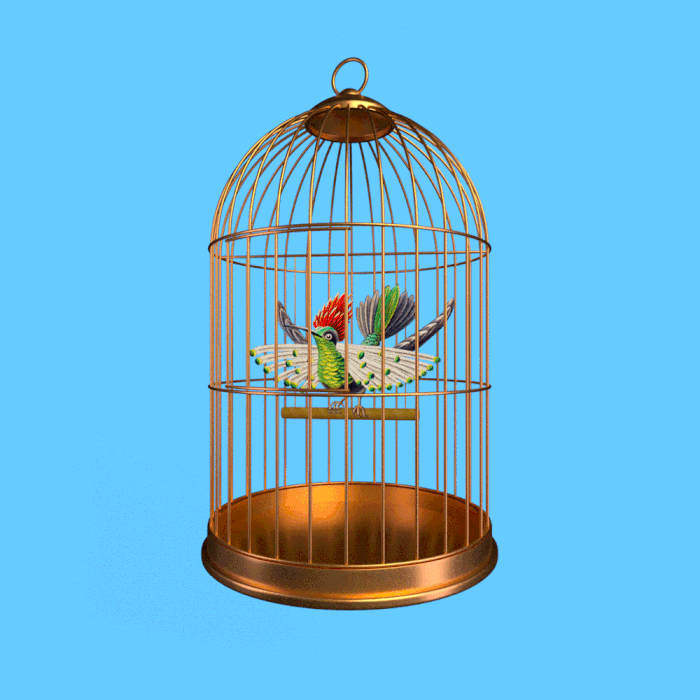 Illustration: Pedro Nekoi
This column first ran in John Paul Brammer's Hola Papi newsletter, which you can subscribe to on Substack.
¡Hola, Papi!
I've been with "Antonio" for about a year and a half. We broke up three months ago but are effectively back together, settling into a complicated, not really "on," not really "off" phase of the relationship. And the thing is, I don't feel like I want to be with him, yet when I start to walk away, there's no repulsion or hurt keeping me away (lucky me, though, right?). 
I'm not in love and not feeling the relationship in a lot of ways, but I simply like him as a person enough to doubt my own conclusion. I know it's not fair to stay and give hope, because he is rather into it. How do I let the intuition of it not working (which isn't brand-new) translate into a rational understanding of how to let it go? How can I have peace leaving what just isn't that bad?
Signed,
Hot or Cold
Hey there, HC!
You should definitely call things off if you haven't already. If he's into it but you're not, then all that you're doing is prolonging his suffering. If you really do like this person, then you should have a conversation in which you bring a formal end to the relationship.
I think there's a common misconception about romantic relationships that in order for them to be called off, one party has to have committed a grievous error or done something wrong. It's not really the case. Sometimes two people who otherwise enjoy each other can simply drift in different directions because they have different goals or needs, and sometimes the relationship itself shifts and takes on a new form that no longer looks or feels like a partnership.
I'm not saying there has to be an eternal honeymoon phase for a romantic relationship to work, or that you will feel the exact same level of fiery passion you had when you first met. What does need to be present, though, is a willingness to show up for each other, to work on things together if they need working on, and to build and grow and fail and succeed together. That's commitment. That's love. It takes a lot of effort, and if you can't provide it, then you need to move on and find it somewhere else.
A romantic relationship isn't a reward for "being a good person" or "doing everything right," and a breakup isn't punishment for "not being enough" or "doing something wrong." A relationship is something that people agree to endeavor upon together, and sometimes it goes somewhere, and sometimes it stops going somewhere.
There's little else for you to do but rip the Band-Aid off. Tell him that you don't see a future for the romantic relationship and respect his feelings about it. He might want to be friends, he might need time before he can do that, and he might not want to stay in touch at all. That's how it goes, and you might want to prepare for that.
These "on and off" situations rarely end well, HC. I think sometimes we get used to them, and they become a sort of emotional security blanket. It can be comforting to know that someone likes you enough to continue being around you, and it can be affirming to know that someone sees something special in you. But in life and in love, we shouldn't let our insecurities take the lead. We should lead with what we really want, and be brave enough to identify when we're not getting that.
I highly doubt that "a guy who tolerates me well enough" is what he really wants, either, and it's not fair to him. After you bring an end to this relationship, maybe reflect on how you approach relationships, how you communicate in them, and how you set goals in them. It's never good to string someone along, and having more inner clarity about your own identity and your own wants will keep it from happening again in the future.
So, you know. In sum, this whole thing you're doing with this guy … You stop that.
Thank you.
Con mucho amor,
Papi
Originally published on May 22, 2023.
This column first ran in John Paul Brammer's Hola Papi newsletter, which you can subscribe to on Substack. Purchase J.P. Brammer's book, Hola Papi: How to Come Out in a Walmart Parking Lot and Other Life Lessons, here.