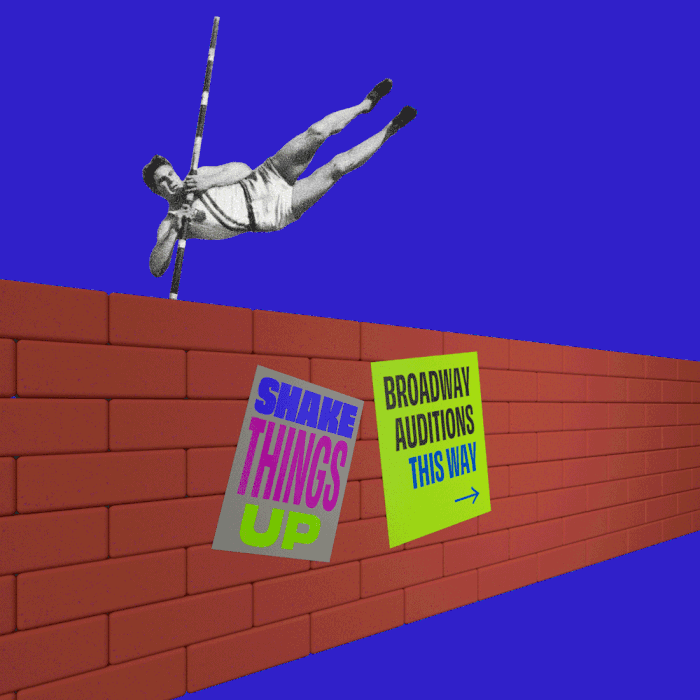 Illustration: Pedro Nekoi
This column first ran in John Paul Brammer's Hola Papi newsletter, which you can subscribe to on Substack.
¡Hola, Papi!
I am a 36-year-old (not openly) queer woman of color living in a southern red state. I'm single with a cute tabby cat, a car, a small but comfortable apartment, and a job that pays me just enough to qualify as middle class. I'm a government employee, so I get decent benefits and paid holidays. I'm physically healthy, and though I can't afford to vacation in the south of France every summer, I'm doing well enough financially to be able to purchase groceries in this merciless economy of ours without selling any organs. By any standards, I'm doing quite well in life, and given the start I had (homelessness, abuse, abandonment, neglect), I should be nothing less than content right now.
But I confess there is a deep longing. I know quite a few people in my city, but either due to my awkwardness or something else, I don't really have any close friends. My relationship with my family is often strained. And my job? I should be happy to have a steady paycheck, but after 14 years I've grown tired of office jobs and run-of-the-mill workdays. I've been a part of the local theater scene in my city for over four years, and dare I say I wish to make a career out of it? I truly want to empty my savings and move to NYC to pursue a career as an actress. But I'm pushing 40, and such things seem silly and whimsical at my age. Logically, I know there's a negligible chance that I'll succeed if I pursue the bright lights of Broadway, but I also feel that if I stay where I am I will sink further into depression, despair, and hopelessness. How do I reconcile my need for stability with my need to live the life I want?
Signed,
Stuck in Stability
Hey there, Stuck!
You sure are correct about groceries right now. I feel like I'm making omelets out of Fabergé eggs over here. Stability is hard to come by these days, so if it makes you feel any better, you're already sort of living an exotic, romantic life in the eyes of many, though I imagine it doesn't feel that way when you clock in every morning.
I would love to tell you to run off to Broadway to pursue your dreams. In my ideal situation, that's what you'd do, and it all works out. But I'm sure you can understand that in my position as an advice columnist, I can't really tell everyone who writes in to blow through their savings to chase stardom. We would simply have too many stars, and there's a delicate celestial balance that I ought not disturb.
Speaking of balance, though, I would say that for any existence to work, there needs to be a healthy relationship between life and death, order and chaos, government and show tunes. When a routine becomes too rigid, we start to resent the walls of the house we built for holding us in, even if we worked really hard to lay the bricks ourselves.
I can't tell you whether or not to pack everything up and take a sledgehammer to your routine. That is a thing you can do, but I'm not sure it's my place to recommend it. What I can say, though, is that it's good to remember chaos is neither inherently good nor bad. It operates on a spectrum. It doesn't have to be an "all or nothing" kind of deal.
Change is scary, and whether we know it or not, we tend to think of it as an enemy. Change disrupts our calm, forces us to adjust, and takes us out of our comfort zone. At the same time, we have an appetite for destruction, a desire to throw everything away and free ourselves from life as usual. I think it's good to feed that urge every now and then, to treat it as a healthy part of our psychological ecosystem, but also not let it assume full control.
Change is scary, but romantic. The future we imagine after shaking everything up is often narrativized and illustrated. The reality of dramatic change is maybe 5 percent beautiful skylines and cute cafés. The rest, and I speak from personal experience, is sweaty packing and unpacking, a faulty thermostat in a new apartment, and panic attacks in the shampoo aisle of Duane Reade. Upending a life is a big commitment. You should be sure it's something you want to do.
This is all to say, there's a lot you can do right now to scratch your itch for rearrangement. I've hailed the power of making a list before, and I'll do it again here. Think of some things you really want to try, or things you've always made lazy excuses for not doing, and then do one of them just to prove to yourself that you can. It's exciting to exercise autonomy over your own experiences like this, and it can even lead to meeting new people.
Reach out to someone you've been wanting to hang out with or get closer to. Take a class in something you've always wanted to learn. There's a lot you can do before blowing everything up in one afternoon. Though if you ultimately decide to do that, at least you'll be able to say you tried jiujitsu first.
Also, whimsy is for all ages.
Con mucho amor,
Papi
Originally published on January 24, 2023.
This column first ran in John Paul Brammer's Hola Papi newsletter, which you can subscribe to on Substack. Purchase JP Brammer's book Hola Papi: How to Come Out in a Walmart Parking Lot and Other Life Lessons here.