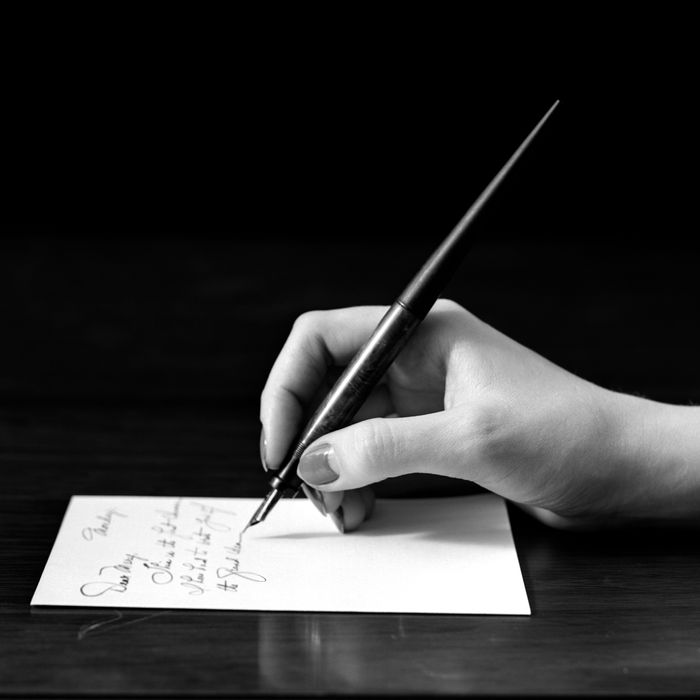 Photo: H. Armstrong Roberts/ClassicStock
I'm a nurse in Atlanta, and a colleague of mine mentioned updating his will last week. I don't have a will of any kind — I assumed you had to pay a lawyer to set one up, and I didn't know where to start. But especially with so many COVID patients in our hospital, I feel like it would be a good idea to make arrangements just in case. I'm a single mom, and I own a house and a car. (Well, technically the bank owns the house, since I have a mortgage, and I'm still making car payments too.) I also have student loans that I'll be paying off for at least another ten years at this rate (I'm 38), and a 401(k) that I've been contributing to for ten years. I took out a life-insurance policy five years ago, after my son was born. If something happened to me, I would want my sister to take care of my son and use the life-insurance money to do so. But I'm not sure how I can leave legal instructions for all of this. If the worst happens, I don't want to create a burden for anyone, especially my loved ones. I've also read that if a will isn't clear, a lot of the money I leave behind will go to taxes. Can I just write out a will and make it official? Or do I have to pay a lawyer? I'd rather avoid legal fees if I can.
What, you haven't woken up on a Saturday morning and thought, Today is the day I'm going to spend my hard-earned free time combing through the bowels of my finances to plan for my own inevitable demise? Well, neither have I, along with about 60 percent of American adults. According to a survey by the AARP, the two most-cited excuses for not creating a will are "haven't gotten around to it" (47 percent) and "don't have enough assets to leave to anyone" (29 percent). Again, I can relate.
However, we've seen enough senseless disaster this year to know that it's wise — and even comforting — to prepare for the worst. "I'm seeing a big uptick in requests for end-of-life planning services, and a lot of them are from healthy people in their late 30s and 40s," says Alua Arthur, an attorney and the founder of Going With Grace, which provides end-of-life support. The upside to making arrangements when you're younger, she says, is that it gives you more time to have important conversations with your loved ones about your contingency plans. And, of course, it gives you one less thing to worry about when the rest of the world seems like a burning heap of trash.
The other good news is that writing a will doesn't have to be a laborious, tooth-pulling, expensive ordeal, says Chanel Reynolds, the author of What Matters Most: The Get Your Shit Together Guide to Wills, Money, Insurance, and Life's 'What-ifs.' "In most cases, a will can be a simple document that you sign in front of two witnesses," she says. "You can start and finish the basic paperwork in a couple of hours." An established legal-services website (Nolo, LegalZoom, or Trust & Will are all good options, she says) will guide you through the process for a couple hundred bucks or less — not free, obviously, but much cheaper than a lawyer. If you do need an attorney for any reason, she recommends consulting the End of Life Collective for a comprehensive directory of resources.
You also don't have to do it alone. Given that your will is technically for your loved ones, you have every reason to involve them in the process of writing it, so that you can get a clear picture of their needs and concerns. And chances are they need to do the same thing — you could even draw up your wills together (or over Zoom). Reynolds is a proponent of "signing parties" where you host a small gathering (with social-distancing protocols, of course) and split the cost of hiring a lawyer for an hour or two to answer people's questions. Then you can act as each other's witnesses as you all sign your documents. A little weird, maybe, but also efficient.
Reynolds wasn't always an expert; she learned about wills the hard way after her husband died in a sudden accident in 2009, leaving her and two kids behind with no clue what to do. At the time, her financial picture looked a lot like yours. "We were pretty run-of-the-mill — he had some student debt and other assets, but there wasn't a lot of money," she says. "Because we were totally unprepared, it took me several years and thousands of dollars to hire a lawyer to deal with everything. There was no way I could have done it myself; I couldn't even put on pants for a while."
Once she dug herself out of probate court (a black hole in the legal system where your assets wind up if you don't leave a will or your will is unclear), Reynolds created a simple checklist that would have helped her avoid some of that misery, which you can find on her website. (If you're looking for a more in-depth checklist, NerdWallet has an excellent one, with additional links to further reading.) "Don't let the perfect be the enemy of the complete," says Reynolds. "It's a million times better to have something official than nothing at all."
Your three most important tasks are to create a will (which will involve appointing a guardian for your child), choose a power of attorney (the person who will execute your wishes), and establish an advance care directive (also known as a "living will," which provides instructions for your medical care if you aren't able to give them yourself). "These three documents will be included in pretty much any basic end-of-life planning package that you can obtain online," Reynolds says. "There's this perception that it's complicated, but it's really not."
Another myth that Reynolds is eager to dispel is that wills are only for rich people. "A lot of people hear the term 'estate planning,' and they're like, 'Well, I'm not a land baron. That doesn't apply to me.' But the truth is, everyone has stuff, and one of the kindest things you can do for your loved ones is make clear directions for accessing your bank accounts, who gets your vinyl collection, what to do with your clothes when you're gone." And don't forget your passwords! "The thing that really pushed me over the edge was trying to get the passcode for my husband's phone," Reynolds says. "I was like, 'It's only four numbers!' It took hours."
Think of the process this way: It's one of the only cases when you get to list exactly what you want and people have to do it! Would you like peonies, an opera singer, and an all-pink dress code at your funeral? Write it down. It's also a nice opportunity to look hard at your relationships and priorities. Nothing puts your life in perspective quite like thinking about what you want to leave behind. And the more uncertain the world seems, the better it feels to focus on what you can control.