In Pretty Simple, expert makeup artists teach us the foundations of beauty.
First, he showed us how to get perfect eyebrows. Now, Daniel Martin, Meghan Markle's wedding-day makeup artist, is moving on to highlighter. There's no better way to make your face look instantly dewier, healthier, and more awake – as long as you put it in the right places. Below, Martin, who is also an ambassador for Honest and Dior beauty, demonstrates where highlighter should go, and where it definitely shouldn't.
Step One: Find the right highlighter shade.
Like Thandie Newton's character on Westworld, most highlighters have a heart of gold – or at least gold undertones. That's because warm highlighter shades generally look glowy on most skin tones. Look at some of the best-selling highlighters: RMS Beauty's RMS Living Luminizer is a shade of gold, as is Pat McGrath's Skin Fetish. But if you're a darker skin tone, a highlighter with more red in it will pop even more. If you're a medium to medium-dark tone, peaches, corals, and tangerines will look great on your skin. And if you want an extreme highlighter that will be seen from Google satellite maps, try a shade of white, violet, or icy purple. Here, Martin is using Dior Diorskin Nude Air.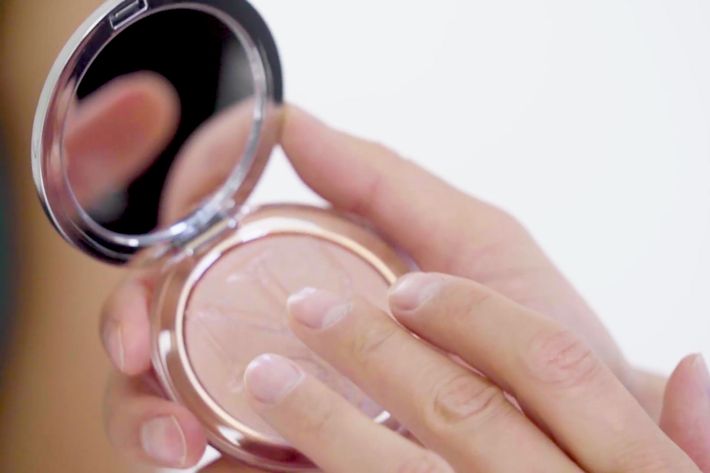 Step Two: Pat it on in the shape of a C.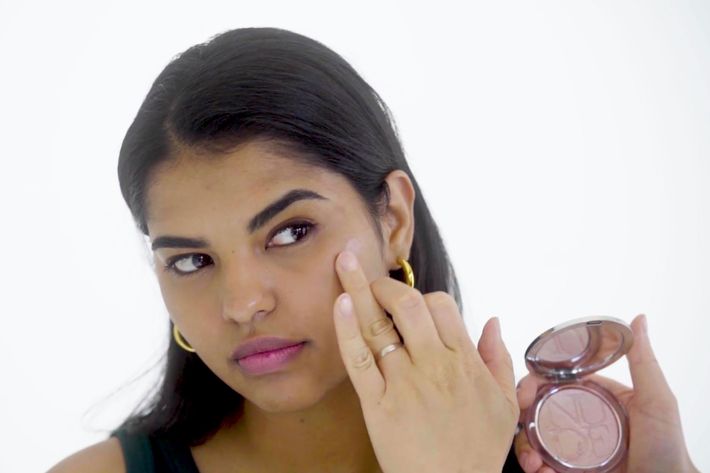 Highlighter does not go in the same place as blush; it should sit higher up. "You want to do it above the apple of the cheek," says Martin. Smile and put your finger right on your cheekbone – that's the apple. Then move your finger about 2 millimeters above that – that's where you want to start your highlighter.
Pat and blend highlighter starting from there and moving outwards in the shape of the letter C, following a path that goes from the high point of your cheekbone to the orbital bone and the side of your eye. Where to stop? "When you get the bottom of your brow," Martin advises. The goal is to draw light to these parts of your face, and direct attention from the parts that tend to be more shadowy (like dark eye circles).
Step Three: Highlight above the lips.
The cheeks get most of the highlighter, but there are other points to hit as well. Try gently tapping some highlighter slightly above the middle of your top lip (the cupid's bow), which helps to make it look more full.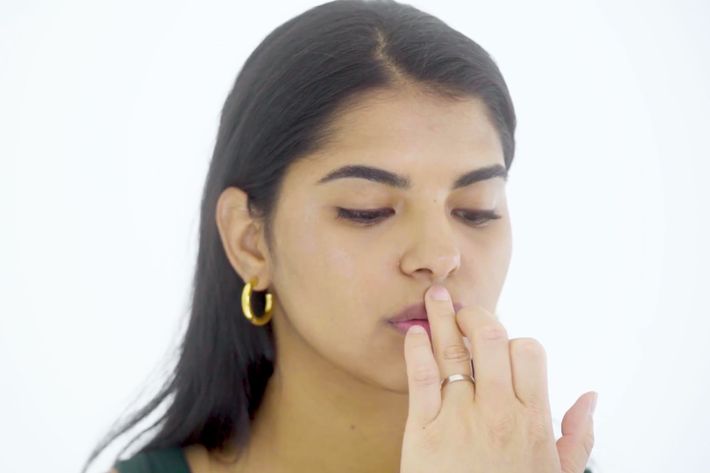 Step Four: Add a subtle swipe down your nose.
You don't want to go overboard with highlighting your nose; "I want a shinier nose" is something no one has ever said. But a touch of highlighter can accent the bones of the nose and make it seem slightly more angular. Don't dip back into your highlighter for this. Using whatever highlighter you have left, lightly drag it down the bridge of your nose and tap a little bit at the tip.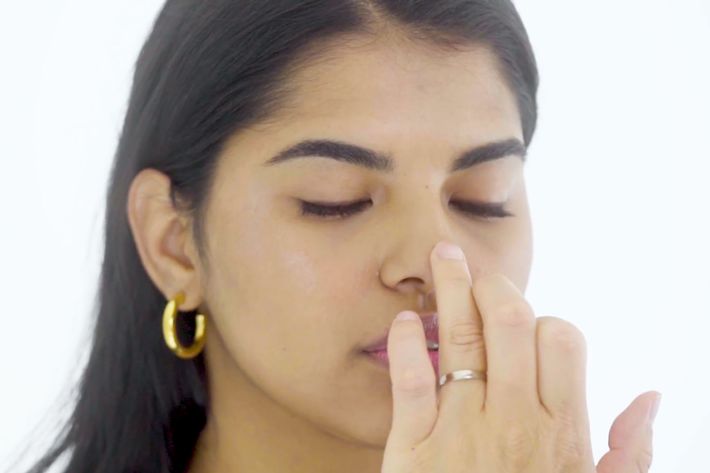 Step Five: Amp it up with lip balm.
If you're using a powder or stick highlighter, you can make it look even creamier by dabbing your fingers into a lip balm (any kind that's not liquid) and repeating steps one through three. You can skip this step if you're already using a cream or liquid highlighter.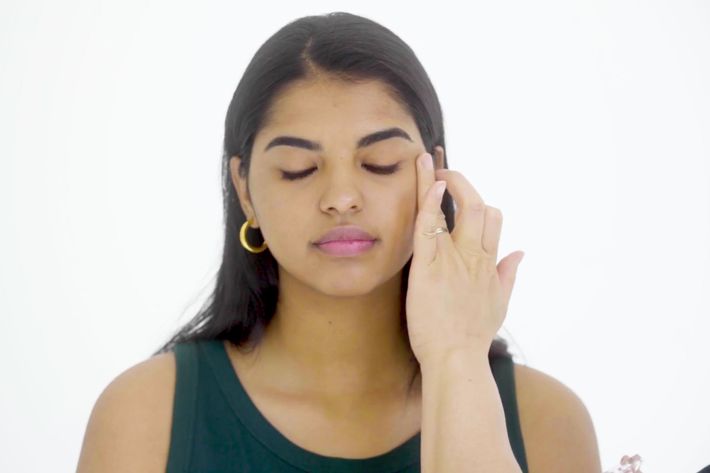 Pro Tip: Avoid Highlighting these areas.
Martin also has a few words of caution about which parts of your face to avoid. Don't highlight under your eyes – putting highlighter there can actually have the effect of highlighting your under-eye circles, Martin says, which pretty much sounds like a living nightmare. If you find yourself under your eye, where you usually put concealer, you've gone too far.
Skip your temples, too. Putting highlighter there can accidentally make your face look wider. And don't highlight your chin. "It's just weird," Martin says.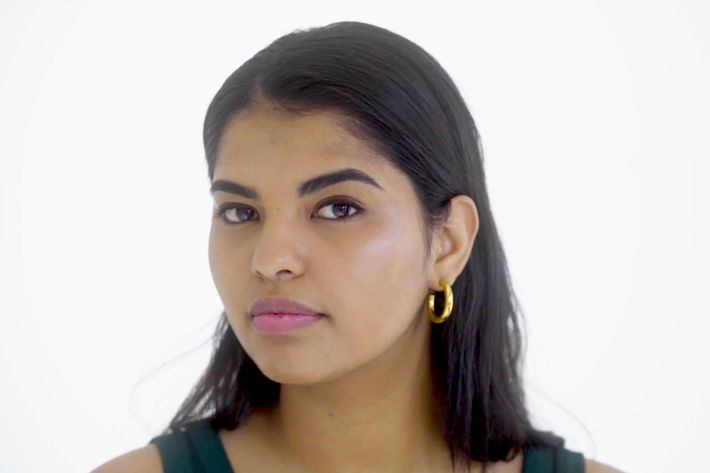 Photography by Maxime Cardol
Produced by Liane Radel
Styled by Lindsay Peoples
Makeup by Daniel Martin at The Wall Group
Hair by David Colvin at The Wall Group
Model Ingrid Pereira de Madeiros at Muse Models
If you buy something through our links, New York may earn an affiliate commission.