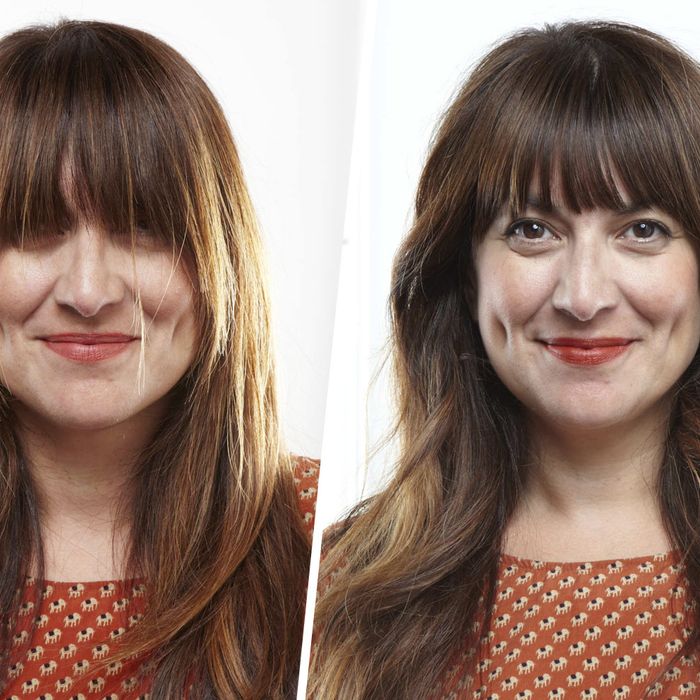 San Francisco–based hairstylist Michelle Fiona of Harper Paige Salon can most definitely be considered an expert in the field of bangs — after all, she's had her hands on the heads of Zooey Deschanel, Karen Elson, Amanda Peet, and Maggie Gyllenhaal. Though she firmly recommends going to a professional to get bangs cut, she has no problem telling her clients they can do their own trims, provided they follow her technique and use a pair of legitimate cutting shears. "Nail clippers, kitchen, and paper-cutting scissors are all too dull and will make hair jump when you cut it," she warns. "If the hair jumps, you're going to go shorter and shorter." See her step-by-step guide to DIY bang maintenance below.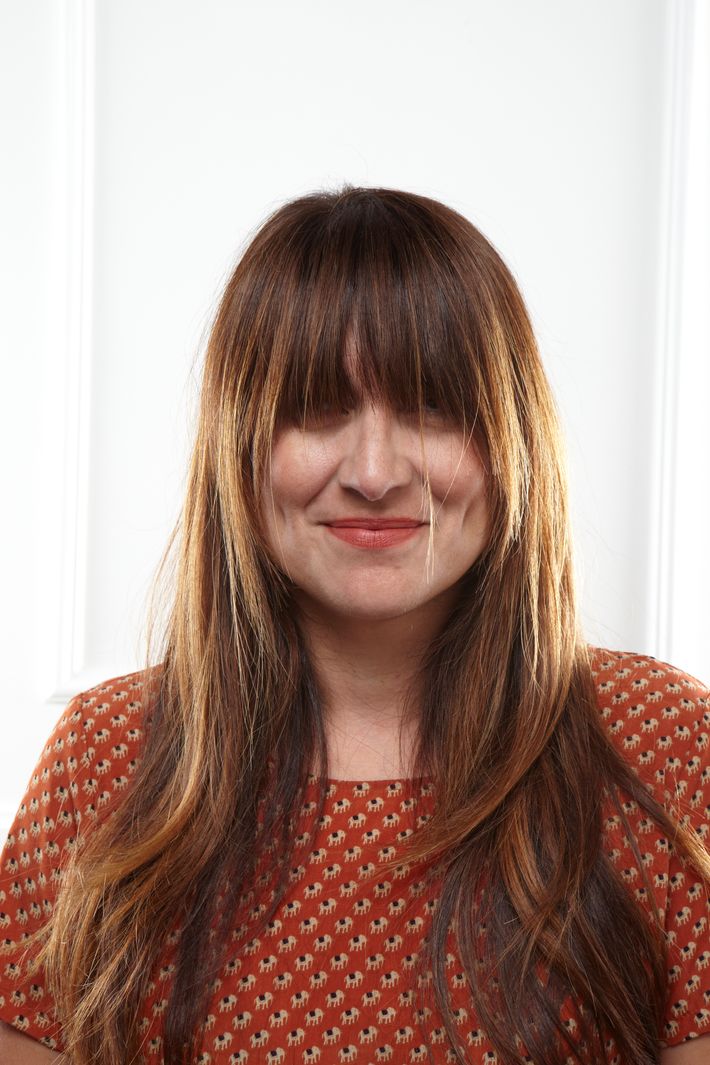 Step 1: Start Sober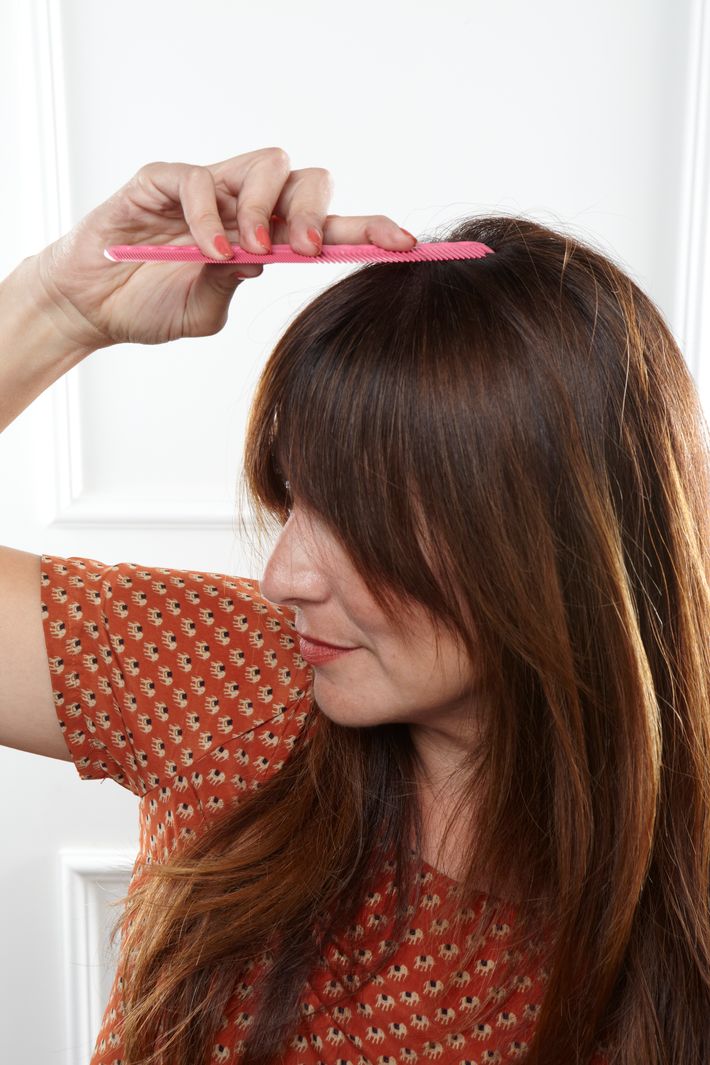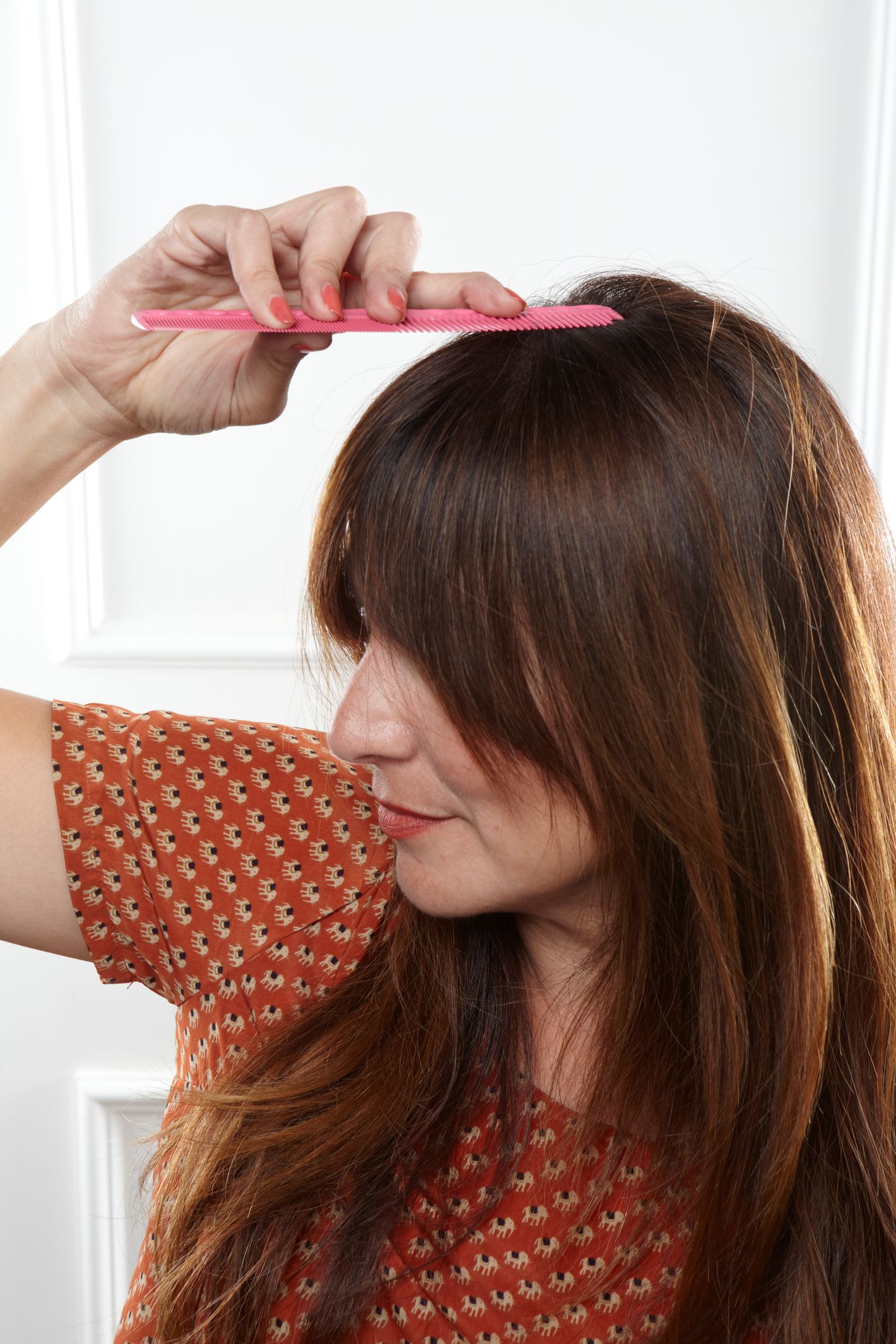 Step 2: Find Your Bangs
"Hold a comb flat on top of your head. Turn sideways towards the mirror so you can see where your head starts to round in the front. That is your starting point for your bang section."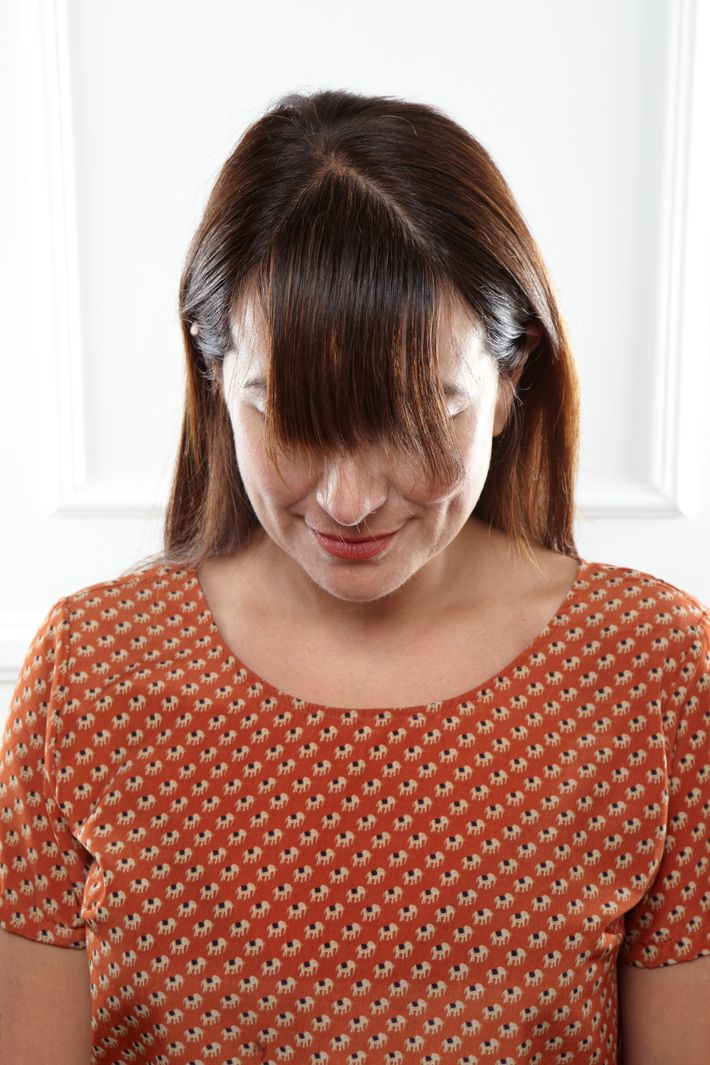 Step 3: Make Your Bang Triangle
"Using a wide-tooth comb, separate your bangs from the rest of your hair by making a triangle shape."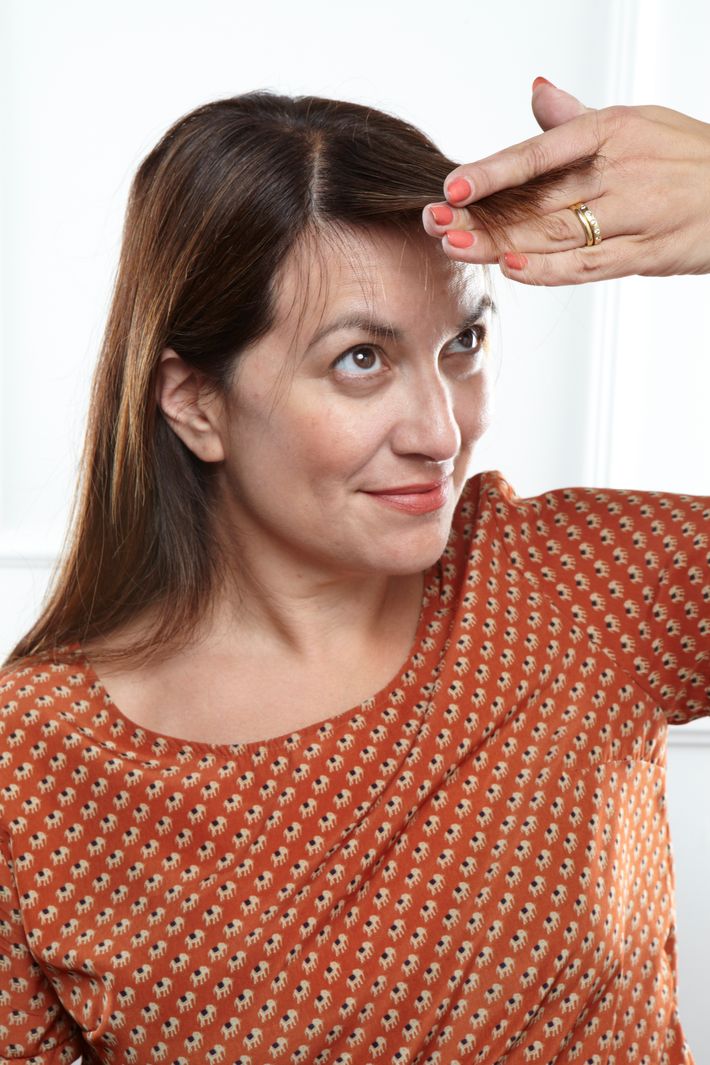 Step 4: Find The Length
"Take the triangle and pull it straight out from your head in front of you. Your fingers should be generally where you want the final trimmed length to be."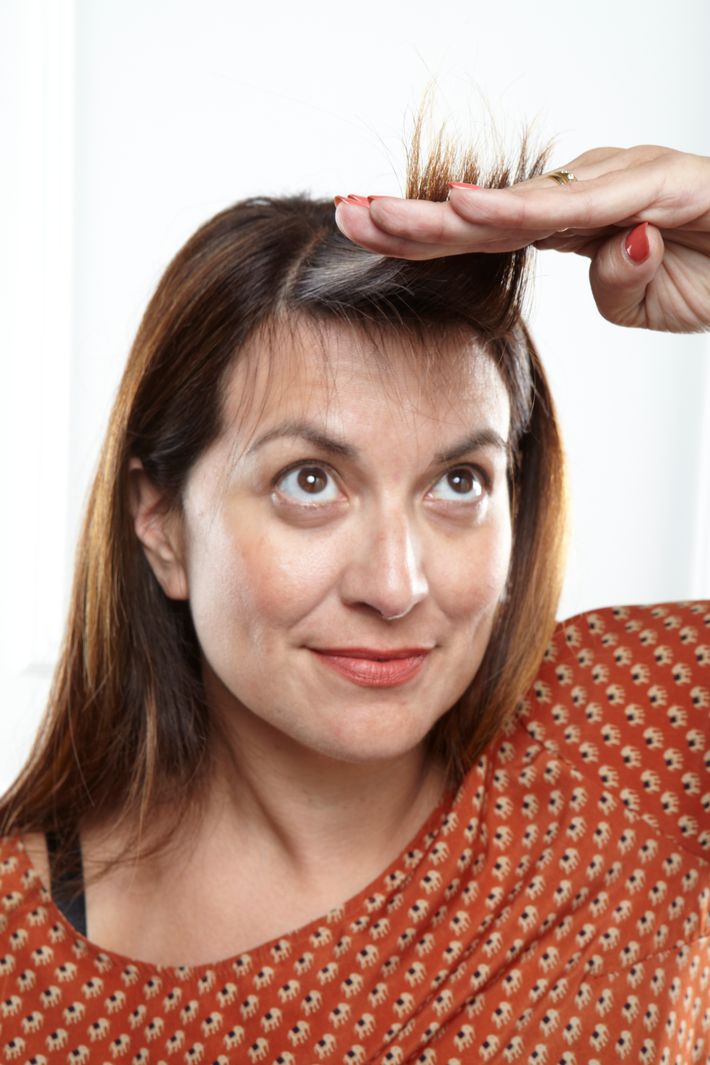 Step 5: Flip
"Delicately flip the very ends of your bangs upwards."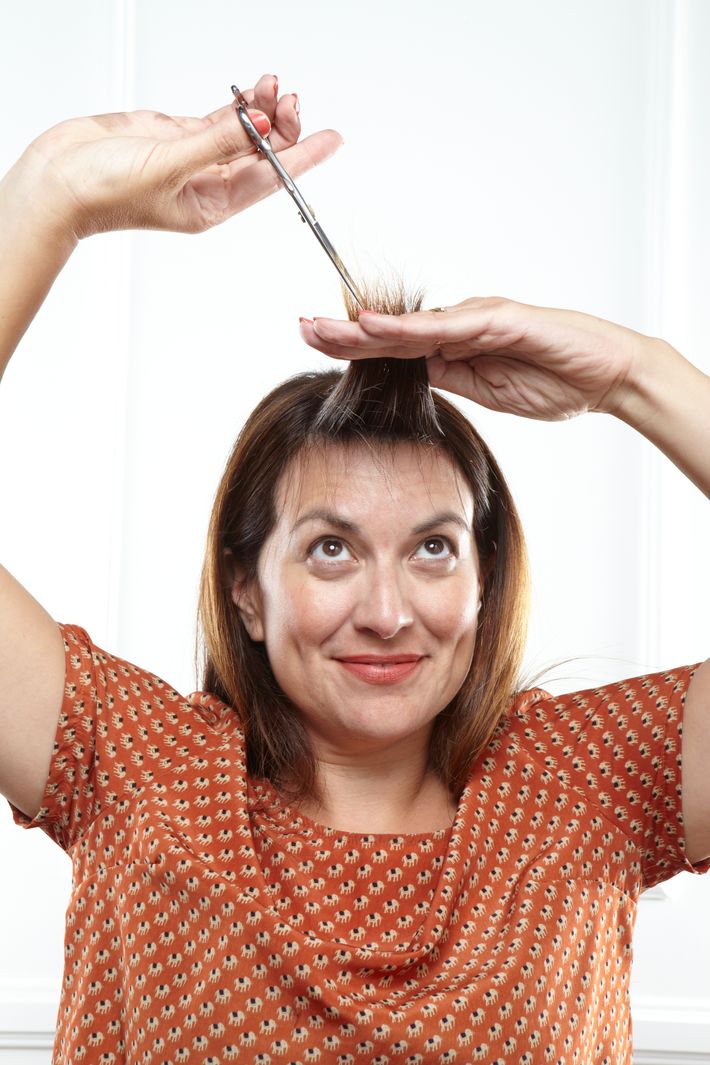 Step 6: Cut!
"Then you go in at an angle with the scissors; it's called point cutting. You point with the scissors like a clock's hand pointing to seven and then lightly trim across."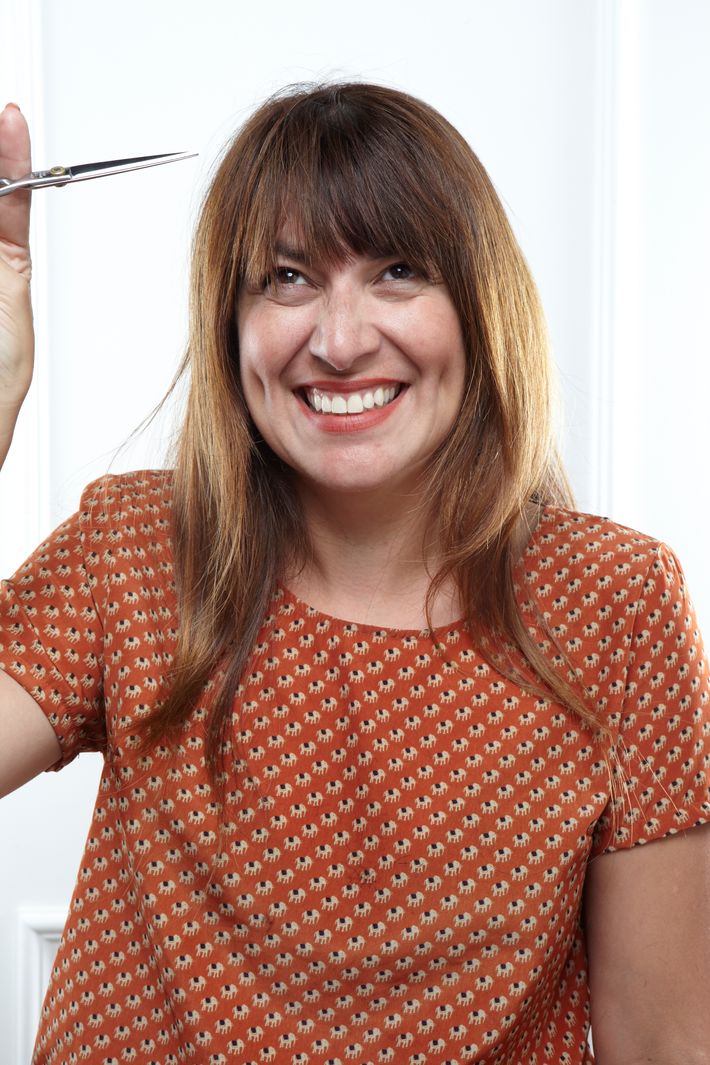 Step 7: Check Yourself Out
"That should do it. At this point, if you've made a mistake you should probably just go to a professional, because I've only seen it get worse."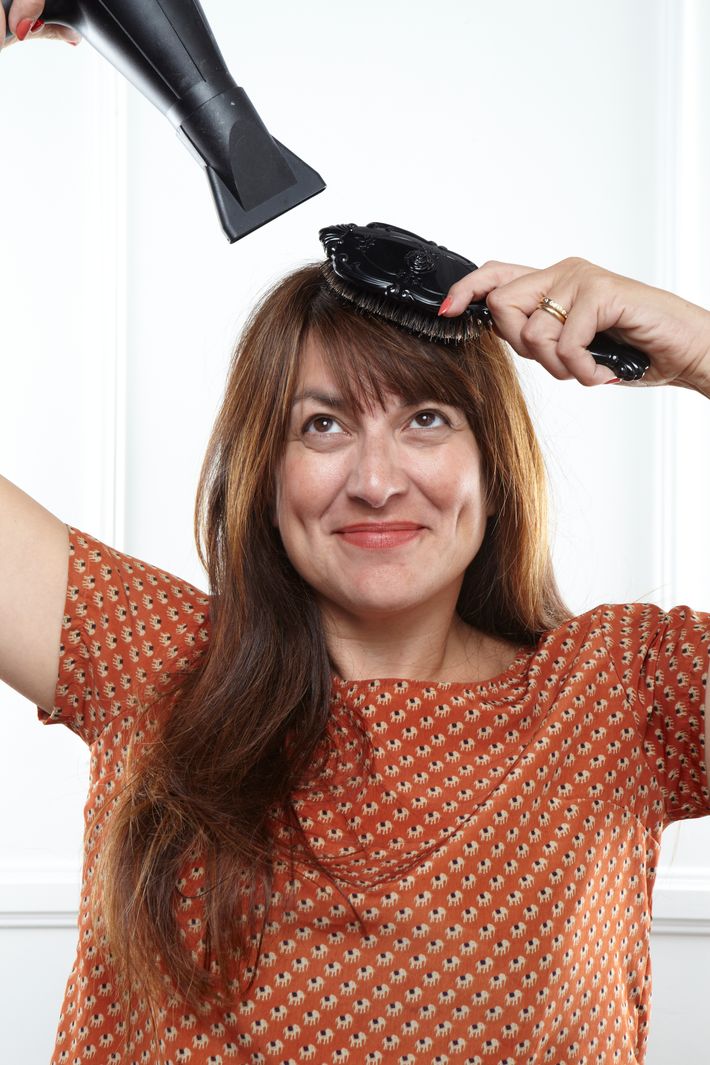 Step 8: Style It
"Put your dryer on high heat and high power, hold it above your bangs, and brush your bangs back and forth in an X shape. What happens is your forehead acts like a gigantic roller and it makes everything fall in a pretty way."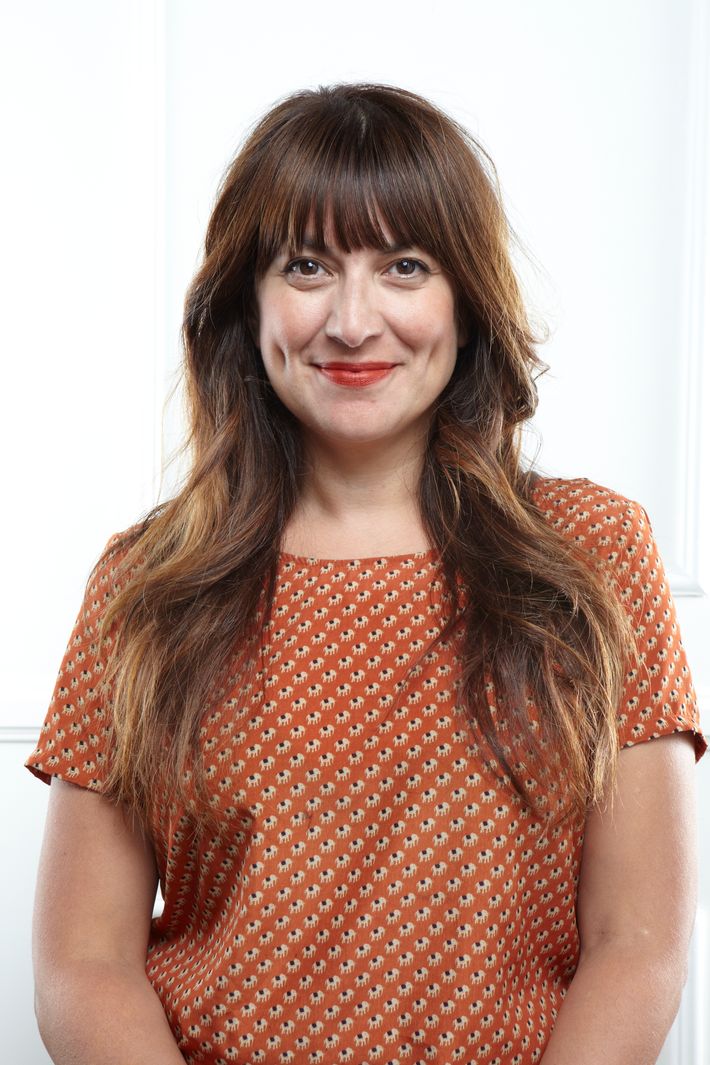 Ta Da!
"It really works! When my clients come back in after doing their bangs, I'm like, 'Good job!'"