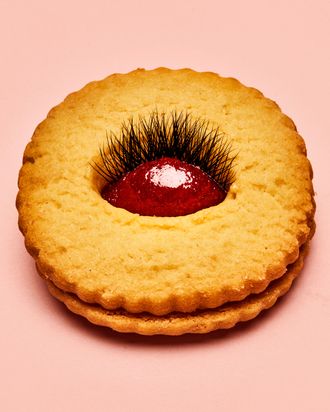 Photo: Bobby Doherty/New York Magazine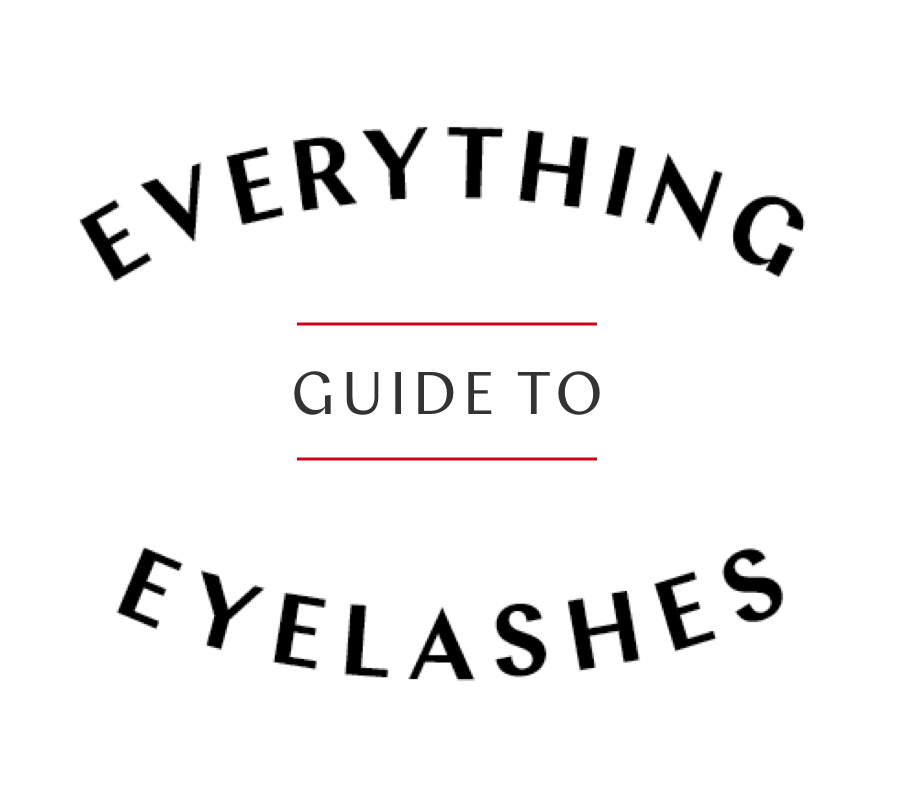 Eyelashes have the impressive ability to transform your face. The Everything Guide to Eyelashes is a week of stories on the Cut about lashes, from all the mascaras we've obsessively tested to our personal feelings about why eyelashes matter.
Do you have complaints about your mascara? Is it always smudging or clumpy? There's a good chance that you're using not using the right mascara for you. Just like the hairs on your head, it turns out that lashes vary in size, shape, and length and that everyone has a specific lash type. Clemetina Richardson, founder of Mary J. Blige's favorite lash-extension place Envious Lashes says, "Lashes are like hair, the follicles differ per person. Everyone's lashes differ in texture (from fine to medium and coarse) to curvature (straight to curly)."
While there are certainly a few one-size-fits-all mascaras, knowing your lash type can be an important factor in finding your perfect mascara match if you feel like the ones you've tried haven't been up to par. So, how do you determine your lash type and which mascara is "the one"? The Cut's guide will help you determine your lash type from three basic categories, with tailored mascara recommendations for each type's concerns.
Let's say you struggle to see your natural eyelashes, or people tend to call them cute nicknames like "stubby" and "baby hairs." Then, bravo: You have short lashes. You're going to need a mascara that understands your height challenge. The following mascaras build incredible length without weighing down your lids.
… and you want LENGTH, try: Eyeko's Lengthening Skinny Brush Mascara Long and Tall
Photo: Courtesy of the Vendor
Pint-size bristles on Eyeko's slim wand are able to find and coat your scrawniest lashes. Even if your top lashes are in okay shape, direct the wand toward your lower lashes for long, glossy hairs.
… and you want VOLUME, try: Marc Jacobs's Velvet Noir Major Volume Mascara
As a child, Marc Jacobs watched his mom attach shaved velvet fibers to her lashes in between mascara coats. The practice made her lashes appear full, flared, and very dramatic. This fiber-less formula mimics that intense look, minus the hassle.
… and you want NATURAL DEFINITION, try: Maybelline's Full 'N Soft Mascara
Photo: Courtesy of the Vendor
After a swipe or two your lashes will look full and pretty, but not overly dramatic. Like the name suggestions, the result is so natural (full and not crunchy) that your co-workers may start to wonder: "Maybe she's born with it …?"
Not sure if your lashes grow into a natural curl? Take a cue from Minnie Mouse. The cartoon character's elongated pair are the model for curled eyelashes (okay, fine, Kim Kardashian's are famously curly, too). And while Minnie's follow a relaxed curl, some eyelashes — like the ones on Zayn Malik — take on a tighter shape. You might want to brush your lashes with a clean spoolie first, before you swipe on mascara. The quick pre-step will separate the lashes and help the mascara evenly adhere to each hair.
… and you want LENGTH, try: M.A.C's Extended Play Gigablack Lash Mascara
The tube formula adds height without clumping. And how's this for an endorsement: Solange is a fan.
… and you want VOLUME, try: Catrice's Prêt-à-Volume Mascara
Photo: Courtesy of the Vendor
This elegant formula made the Cut's 2017 Best New Beauty list. The enormous brush looks intimidating, but there's no need worry about making a mascara mess: each bristle delicately grabs hairs to form long, thick, fanned-out lashes.
… and you want NATURAL DEFINITION, try: CoverGirl's Clump Crusher
Finally! A mascara that lives up to its name. Use it to complement your "no makeup makeup" look.
If Your Lashes Are STRAIGHT and DOWN-TURNED
If you feel like every curl mascara you've tried before is a lie, you're this lash type. Without using an eyelash curler, your lashes just want to lie down. There's no noticeable swoop or arch to them. If you had to draw their angle in geometry class, it would be 120 degrees.
This type will always need an eyelash curler or perm to get perky lashes. Regardless of what you want out of a mascara, waterproof and tubular mascaras are going to be your friends. Both of these mascara types won't smudge, a particular hazard for those people whose lashes naturally come in contact with their under-eyes. They are also great at keeping lashes curled.
… and you want LENGTH, try: Surratt Beauty's Relevée Mascara
The Japanese invented tubular mascara. Think of tubular mascara as coating each lash in "rubber," rather than the paint of typical mascaras. You want your lashes to be rubbery because "rubber" doesn't smudge or clump, can build upon itself to create a super-long, clean-looking lash, and it's a breeze to remove. Splash warm water onto your face at day's end and marvel as all the little mascara tubes (not smudges) swirl down the drain.
… and you want VOLUME, try: Chanel Inimitable Waterproof Mascara.
I used to think that the only time I needed waterproof mascara was when I was crying giant, silent, Lauren Conrad tears. Wrong! As a straight-lashed person, the side benefit is that waterproof mascaras are like a brace for holding curl. Something about the formula (its rigidity, I expect) keeps the curl in place all day. This particular mascara is so good that when I met Rihanna's makeup artist he once complimented me on how long and curly my lashes were (two things which my lashes are naturally decidedly not).
… and you want THE BEST ALL-AROUND, try: Kevyn Aucoin Beauty The Volume Mascara.
I think everyone regardless of lash type should try, if not own, this gentle but very effective mascara. The entire beauty team plus Emily Weiss, who shouted it out on a Fat Mascara podcast, all love this mascara. It makes it seem easy — your lashes look super-long, never clumpy, never tangly, and with real definition so you can still see practically every lash, baby or not. Sleep in it and you'll wake up with zero smudges.
If you buy something through our links, New York may earn an affiliate commission.