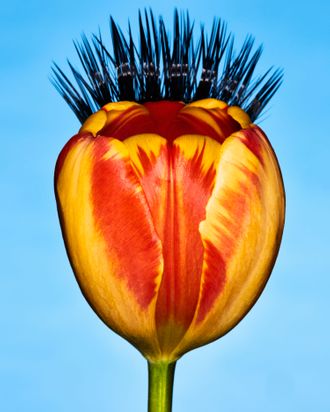 Photo: Bobby Doherty/New York Magazine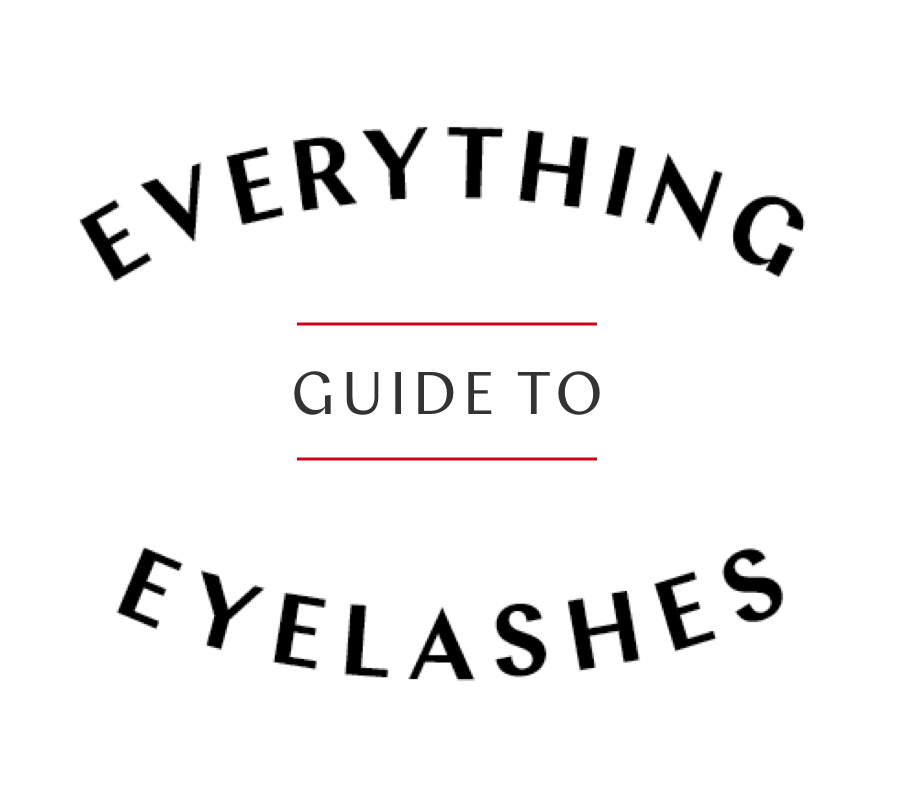 Eyelashes have the impressive ability to transform your face. The Everything Guide to Eyelashes is a week of stories on the Cut about lashes, from all the mascaras we've obsessively tested to our personal feelings about why eyelashes matter.
Long eyelashes are a sign of good health, and you'd like to look very healthy. Where should you start? The internet is rife with solutions, but it's important to know the facts. No amount of lash serum can increase the number of lashes on your eyelids; you are born with a set of amount of hair follicles, and that's that. And while lash shedding is perfectly normal, you'll likely experience more lash loss when you hit your 40s and 50s. Before then, there are a few techniques that can help your lashes grow more speedily. Below, a guide to growing your longest, most fluttery lashes.
Use a brow serum. So you've used a brow growth serum on your eyebrows and you want to use the leftovers for you lashes. Don't! You're playing a risky game that can lead to eye irritation, or worse. "Use products as they are intended to be used," explains dermatologist (and Beyoncé's doctor) Harold Lancer. "It could become a larger issue if you should get something in your eye." So on that note, step away from the Rogaine, as well.
Use castor oil. It sounds like the perfect solution — castor oil is much cheaper than lash serums, and easier to find. But despite what you might have read on Reddit, there's no evidence to suggest castor oil can help stimulate lash growth. Besides, once again, you shouldn't use a product around your eye area unless it is specifically designed for eye-area use.
Wear mascara. You may have read that mascara dries lashes, and as a result, it inhibits lash growth. That's simply not true. "As long as you are gently removing the mascara completely at the end of the day, and you are consistent about throwing out your mascara every three months, mascara doesn't have to have a negative impact on eyelashes," says Dr. Lancer. You might want to avoid waterproof mascaras simply because they are harder to remove. Try a tube mascara, like Kevyn Aucoin's The Volume Mascara, which safely dissolves with water. If you prefer traditional, non-tube mascaras, make sure to use a gentle eye makeup remover, like this one from Almay.
Brush your lashes. There's a school of thought that says regular lash brushing stimulates growth. While there's no proof that brushing with a spoolie or lash comb will deliver longer, fuller lashes, it doesn't hurt, either. Besides, Kim Kardashian West's makeup artist, Mario Dedivanovic, swears by the power of the lash comb. It's a valuable endorsement, for sure.
You might want to consider:
A growth serum. Latisse is the only serum that is FDA-approved for lash growth, and you'll need a prescription to buy a bottle. You should start to notice fresh growth after a month of daily use, while it takes up to four months to experience full results. There are a few potential side effects with Latisse — some users report darker eyelids, puffiness, and dry eyes. In rare instances, the serum can also permanently increase the amount of brown pigmentation in your eyes.
Over-the-counter growth serums are not FDA-approved, but you'll likely experience some amount of growth after a few months of use. "Look for a serum that contain peptides and conditioning ingredients like Biotin, Panthenol (Vitamin B) and Glycosaminoglycans that help to moisturize every lash to help avoid breakage," says Dr. Lancer, who also sells a growth serum of his own. Revitalash's formula is another Cut favorite. Whichever lash serum you try, read the label to make sure it is ophthalmologist-tested for contact lens use, if you wear them.
Vitamin supplements. This is another case where there's little evidence to suggest it can help, but it doesn't hurt, either. "Oral supplements can be beneficial but they would really need to be part of an overall health program," explains Dr. Lancer. "You can't expect to get a six-pack if you only do crunches and you aren't disciplined in your diet and getting cardio. The same with this — you need to follow an overall healthy diet full of lean protein and vegetables to achieve healthy skin, nails, hair, and eyelashes." So stock up on a bottle of biotin, or hair, skin, and nail supplements, but balance it with a healthy diet as well.
You most definitely should:
Take care of your health. Noticing a pattern? Lash growth is directly tied to healthy living. "The most important thing to promote lash growth is good nutrition, lifestyle, and exercise habits," Dr. Lancer says. "All the things that make the skin better will make the eyelid and eyelashes better, too."
If you buy something through our links, New York may earn an affiliate commission.