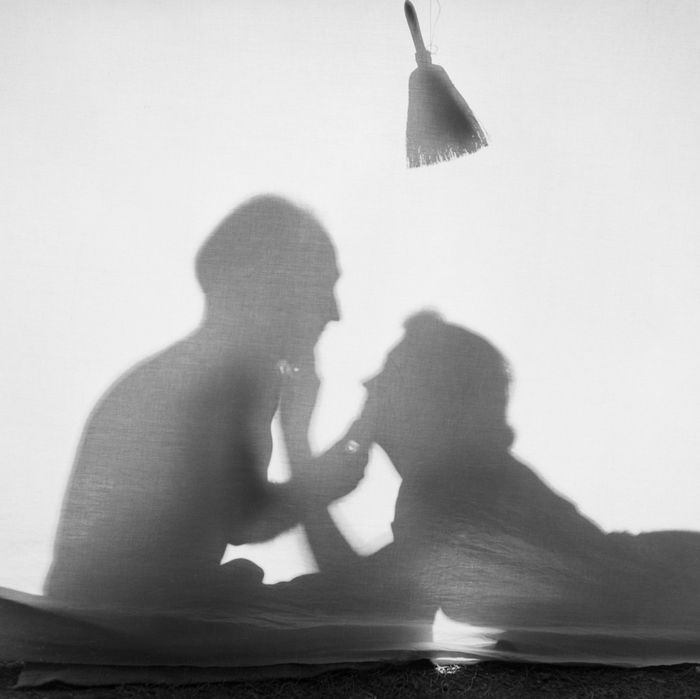 Photo: Bettmann/Getty Images
Making a lifelong commitment to another person is bound to come with obstacles. There's no easy answer to how to have a happy marriage, but some couples seem to have it figured out. The Cut asked dozens of readers to tell us how they make their marriages work. Their responses ranged from having maintenance sex, to encouraging each other to pursue things on their own to, of course, communication, communication, communication. Here's what we learned.
1) I don't expect my husband to fulfill every need I have from a human relationship. I maintain outside friendships with men and women who can engage me in ways that he doesn't. I know our marriage isn't magic — it's a choice. —Ages 32 and 33, married nine years. Met on Myspace.
2) It's the little things. He makes me a smoothie every morning to keep me healthy. When the kids were little, he'd get them up and get them to school if he knew I was exhausted. I, in turn, will shovel snow for him if he's busy with work, or I'll pick up his favorite cookies. —Ages 49 and 51, married 25 years. Met at work.
3) We encourage one another to pursue passions, both individually and together. He's such a cool person. So am I. We want in on each other's lives. The energy generated from pursuing our own passions powers us to craft our 'together' life in the process. —Ages 27 and 27, married three years. Met while traveling in Turkey.
4) Being married is about having a witness to your life: this person who's signed up to be there for it all. A happy marriage is about that witness caring about everything you do: the weird things you're into, all the decisions you have to make in a day. Laughing at your joke because they were listening. Just give a shit! I think that's love and that's a pretty great way to stay happily married, every day. —Ages 35 and 39, married four years. Met in a dive bar in New York City.
5) We make a conscious effort to always say "thank you." Sometimes it's as simple as, "thank you for emptying the dishwasher," or something bigger like, "thank you for supporting me during that hard time." It makes us feel acknowledged and appreciated by the other person. —Ages 31 and 33, married five years. Met on OkCupid.
6) It makes a huge difference to know you're not responsible for entertaining each other. Other newlyweds we know think they constantly have to do everything together. It's suffocating! Have your own space, friends, and hobbies. There's plenty of things you'll have to share in life (like your delicious bowl of gourmet mac 'n cheese, even though they decided to order something else), so don't feel like you should bring your spouse into all your activities. —Ages 27 and 28, married two years. Met because I was dating his roommate.
7) It's cliché, but true: communication, communication, communication. We talk very openly with each other. Six months ago we started to see a couple's therapist and that has been very helpful. And scary. But it taught us to communicate even more, in more productive ways. —Ages 39 and 47, married six years. Met through a friend, who is a best-selling romance novelist.
8) If you're willing to make it work, that's everything. If you both are, you'll find a middle ground in every conflict. Making one person happy is already difficult, and making two people happy is impossible if you have only one person dedicated to the job. Equal work from both parties is crucial. —Ages 33 and 32, married five years. Met when I started my previous job; he was my supervisor. 
9) We've always done well with a little time apart. It's even more important now with two kids. It helps us stay true to who we are and miss one another. Solitude is important. We support one another having "alone days" and make sure to take at least one trip a year together without kids. —Ages 39 and 40, married 13 years. Met in Paris.
10) My husband and I dated long distance for the first four years of our relationship, which forced us to develop a deep trust. We talk about the reality of marriage: Your partner does not love you unconditionally (divorce rates support this theory). Therefore, it's important to honor your spouse and always be working on your relationship (it's a growing thing!) —Ages 32 and 33, married three years. Met at a New Year's Eve party. 
11) Very early on, we agreed on what was never worth fighting over (the dishes, money, baby names). However, learning, reading and taking care of our friends are in the no-compromise zone. We put in the work! He calls me out if I stop being fun. It keeps me grounded and reminds me what he liked in the first place. —Ages 25 and 36, married two years. Met at a bar.
12) When we're unhappy, we tell each other. That's meant some tough conversations, but hiding dissatisfaction or resentment just widens the gap between you. We sometimes have maintenance sex, because sex makes you feel close even if the kids and work have been hijacking your time and energy. —Ages 38 and 38, married 13 years. Met in college.
13) We go to painstaking lengths to talk through things that are bothering us about one another, and don't let our issues fester — basically following the maxim, "never going to sleep angry." —Ages 32 and 33, married 6.5 years. Met at a college party.
14) Remember that you chose to love this person. Respect that and don't be an asshole. Be honest but keep the hurtful stuff to yourself. Love them without wanting to change them. —Ages 38 and 42, married four years. Met on OkCupid.
15) It's important to stop and be still if the other needs you to. For example, saying, "I still have chores to do, but you had a terrible day at work. Listening to you is more important than crossing things off of my list." —Ages 29 and 28, married three years. Met on OkCupid.
16) Happiness is when we prioritize time with each other. We have a standing date every Tuesday night that we never cancel unless it's an emergency (a.k.a., someone's dying or one of us is out of town). There's something about turning up once a week — aside from the hustle, and the calendar of life. It's the one time I won't cancel or bail or be too busy. It's also the night we get into the most disagreements, but it's our time to break through and be there for each other. —Ages 31 and 37, married for two years. Met at a friend's party in Bushwick.
17) We did marriage counseling at our lowest point, when we lost our son. We saw glimpses of each other trying our best, and had more babies to make us busy. We have friends and family to remind us that we're good parents. We're not perfect, but time heals and we try. Thinking of us as happy is the goal. —Ages 40 and 43, married ten years. Met at a bar.
18) It's easy to have wild expectations, but the reality is that there are only a few basic, important things. Pay attention to the little things that bring happiness: Bring coffee, pick up socks without complaining, hug everyday. Say what's bugging you without making it a personal attack. Trust that they have your back. Be honest. Be forgiving. We all screw up. Say "I'm sorry." I can say without hesitation that my husband has never let me down in over 40 years. That's pretty amazing. —Ages 62 and 73, married 38 years. Met at work.
19) We work every day to make the other's life as comfortable and pleasant as possible. Both of us have different strengths and weaknesses and we share what we can to lessen the burdens of life for the other. Ours is a marriage of multiple tiny gestures to make the other happy; grand gestures don't have the same sustainable power. —Ages 31 and 31, married five years. Met at college party.
20) Be willing to pick up the slack when the other can't. We both work a lot and I'm currently pregnant, so sometimes he walks the dog more often than I do, and I do more of the grocery shopping to make sure we have healthy fuel around the house. Also, more practically: Keep matches in the bathroom. —Ages 33 and 34, married 2.5 years. Met on Tinder.