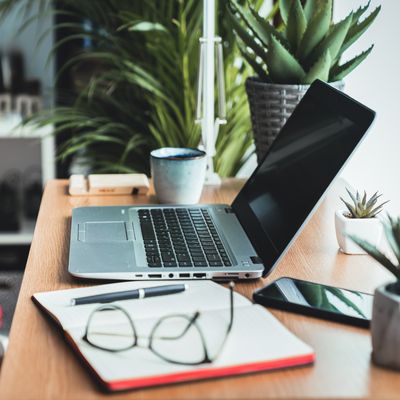 Photo: Getty Images/EyeEm
The Cut publishes stories that address our readers' lives head-on, with generous wit, honesty, and power. We are in a dynamic conversation with women about the issues that matter to them most — politics, feminism, work, money, relationships, mental health, fashion, and issues relating to equality — and we're always looking for ideas that add to that conversation. Our stories go through a collaborative and thorough editorial process, and writers are paid at competitive rates.
How do you pitch to the Cut?
Please send pitches to cutsubmissions@nymag.com. Emailing is preferred; cold calls, hard-copy materials sent in the mail, and DMs to our personal Twitter and/or Instagram accounts will not be considered.
What we're looking for: Smart, generous, funny writing that engages with the Cut's readers and finds a natural home on our website under one of our four verticals: POWER, SELF, STYLE, and CULTURE. We're always open to essay, column, and feature pitches:
Essays & Columns

The Cut is always looking for astute, moving essays that enhance our understanding of a particular subject, whether it's a timely news story or a deeply felt personal experience.

Rate: $500 minimum for 1,000–1,500 words




Features

We are also proud to publish original, in-depth reporting on subjects our readers can't stop talking about — and the ones they aren't yet but need to know about.

Rate: $600 minimum for about 1,500–2,000 words
.

Power
What we're looking for: We're always looking for new and unexpected ways to tell stories about power, be that politics, career, crime, or money. Our favorite pieces approach the news with a sharp angle, personal insight, and when appropriate, humor.
Some of our favorites: "A Murder Solved in DMs," by Jennifer Swann; "A World Without Men," by Anna Louie Sussman; "I'm a TV Writer on Food Stamps," by Jeanie Bergen.
.

Self
What we're looking for: Pieces exploring all things mental, physical, and spiritual health and wellness, from fitness to sex and dating and parenting. That's both first-person reflections on these topics and reporting with expert sources that examines them. Not all of our coverage needs to be timely, but it should have a strong sense of narrative and style.
Some of our favorites: "My Mom Has No Friends," by Monica Corcoran Harel; "My Manic First Days of Motherhood," by Erica Schweigershausen; "Losing My Ambition," by Amil Niazi.
.

Style
What we're looking for: Pieces that identify, trace, and analyze fashion trends, and commentary on fashion- and beauty-industry standards and changes.
What we're not: Market/e-commerce roundups
Some of our favorites: "The Real Real is a Total Mess," by Emilia Petrarca; "The Oh-So-Popular Popcorn Dress," by Allison P. Davis; "The Big Dissolve," by Sangeeta Singh-Kurtz; "The Red-Pilling of Kitson," by Bridget Read.
.

Culture
What we're looking for: Pieces that identify, celebrate, and critique different aspects of pop culture and entertainment (celebrities, TV/film, internet culture, etc.). That can be done through cultural criticism, personal insight, or goofy adoration.
What we're not: Mean-spirited celebrity takedowns. That's really not the Cut ethos. We don't run critical pieces just for the sake of being combative and unkind. We'd prefer to not receive celebrity profile pitches; we have those covered.
Some of our favorites: "This Is Pamela, Finally" by Roxane Gay; "Rebranding Midlife" by Vivian Manning-Schaffel; "The Fleishman Effect" by Caitlin Moscatello; "The Hottest Show of the Summer Has No Sex" by Danielle Cohen; "The Fangirlification of Formula 1" by Maria Sherman; "The Surprisingly Delightful Spectacle of Gwyneth Paltrow's Ski Trial" by Louis Staples; "Lourdes Leon Never Thought She'd Drop a Record" by Meaghan Garvey.
We also accept pitches for these recurring columns:
What is "good taste" anyway? In "Taste Taste," allow your favorite actor, musician, celebrity, or comedian to let you in on what they're watching, reading, and consuming. Maybe you'll pick up a few recommendations along the way.
What we're looking for: This is a Q&A series with boilerplate questions we ask subjects every time. There needs to be a news peg (a book release, a movie premiere, a new album, etc.) for us to make these work.
Some of our favorites: Tawny Cypress for Yellowjackets, Edie Falco for Bupkis, Bresha Webb for Run the World.
Rate: $400 flat rate.
In "How I Get It Done," successful women talk about managing their careers and their lives.
What we're looking for: "How I Get It Done" is really a vehicle for interviewing women we admire and want to hear from because we're interested in their work. HIGID subjects don't have to be celebrities by any stretch, but they do tend to be people in public-facing positions. When pitching a HIGID subject, it helps if you have a peg to time the column to: if they're releasing a new book, for example, or starting a new job, announcing a new project, etc. The column's editor will provide you with baseline questions that we ask every HIGID subject, and then it's the writer's responsibility to tailor further questions to the individual and their work.
Some of our favorites: Robin Arzón, Taraji P. Henson, Meena Harris, and Parul Sehgal.
Rate: $400 flat rate.
.

What are some common pitching mistakes?
Pitching a general topic, rather than a specific subject. For example: "I want to write about the expanding size-inclusive fashion market" is too broad. "I'd like to interview the founders of Universal Standard to ask them what they imagine for the future of plus-size fashion, timed to the release of their new spring line," on the other hand, is solid.
Pitching stories we've already run. Do your homework — that way you don't end up pitching us material we've already published, or send us pieces that are clearly not in our wheelhouse and don't have a place on our site.
Pitching multiple editors at once. Avoid sending your pitch to more than one editor on staff to avoid overlap and miscommunication.
Pitching celebrity profiles. We consider and book celebrity talent internally.
Pitching in our personal DMs. Seriously, don't do it.
.

What's the best way to format a pitch?
Optimize the subject line. For example: 
Personal Essay Pitch / 'I Didn't Want a C-Section, But My Doctor Gave Me One Anyway'
Investigative Reporting Pitch / She Says She Was Raped at Work. Her Boss Says It's Blackmail. Who's Telling the Truth?
Tell us who you are and why you're the right person for this piece.
In the body of the email, send a suggested headline, 1–3 sentence summary, timeline (when you think you can file a draft, when you see it running), and (if relevant) a list of sources and interview subjects.
.

What is the editing process like?
It's different for every story, of course, but be prepared for a fairly intense collaborative process. Our editors give their writers a lot of attention, and their assignments a lot of thought. It's also likely that more than one editor will put eyes on a piece in the course of the editing process.
If we're interested in your pitch, we'll discuss rates, deadlines, scope, kill fees (if applicable), and other expectations with you upfront. We'll also discuss potential expenses, travel, or risks and provide press credentials when necessary. You'll receive an agreement with key terms clearly defined. We typically use a freelance management platform called Worksuite, where you'll find your agreement. It will also generate an invoice for you and show you payment status.
The standard kill fee for an accepted pitch is 25 percent. On occasion, a story will have gone through multiple rounds of edits and then is killed, often for reasons outside of the freelancer's control, which may then receive a higher kill fee.
.

We appreciate all pitches, but given the volume we receive, we unfortunately are not able to respond to every pitch.
We do often receive pitches that are similar to each other or to existing assignments.
We believe clear, thoughtful communication is both our responsibility and yours. We expect you to follow our Vox Media Values, which include collaborating well, and to give and receive feedback respectfully. We follow those standards too: If you experience a problem in working with us, we encourage you to discuss it with your editor or our legal team. We also offer a hotline for reporting concerns about conduct anonymously.
We'll provide an edited draft before publication. We'll appropriately credit you and other contributors. After publication, we will pay in a timely manner as specified in your agreement (typically within 30 days via our Worksuite platform), including reimbursement for any preapproved expenses.
.

If you're looking for reader submissions …
Want to submit a sex diary? Email sexdiaries@nymag.com and tell us a little about yourself.
Have a question for our advice columnists? Send beauty questions to Ask a Beauty Editor columnist Jennifer G. Sullivan at askabeautyeditor@nymag.com; email your money mishaps to My Two Cents writer Charlotte Cowles at mytwocents@nymag.com; career conundrums to Ask a Boss's Alison Green at askaboss@nymag.com; and send our styles team your hyperspecific questions for Fashion Friend on Instagram @thecut.