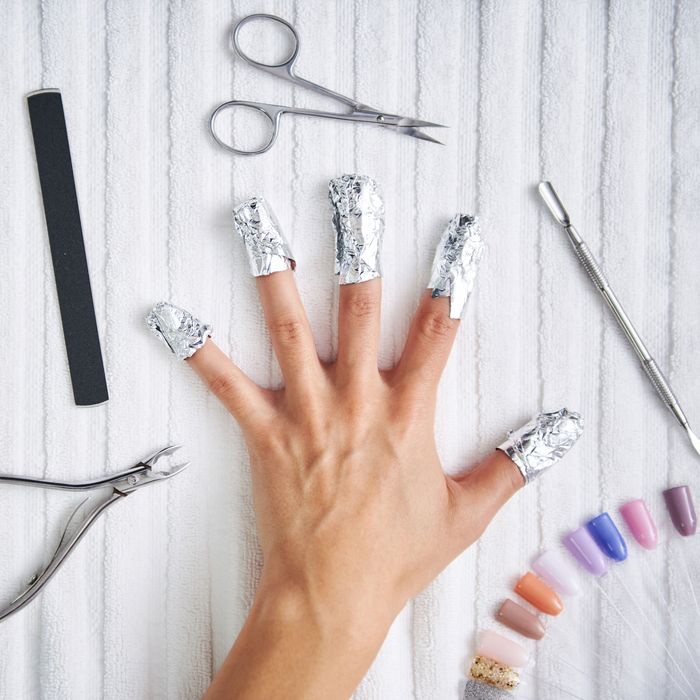 Photo: Yaroslav Astakhov/Getty Images/iStockphoto
Due to the spread of the coronavirus, nail salons have had to shut their doors, meaning people are going to have to take the fate of their thoroughly washed fingernails into their own hands. Now is a great time to paint your own nails, but what if your canvas isn't blank because you previously paid a professional to seal sturdy gel polish onto your nails with a UV light?
Gel manicure removal should not be taken lightly. Ripping, picking, or peeling off the polish risks taking layers of your nail beds with it. Since you currently can't ask a professional to get the polish off in person, we turned to Brittney Boyce, gel extension specialist and consulting nail artist for ORLY, and Sigourney Nunez, OPI's North America education manager, to remotely walk us through how to safely remove a gel manicure at home.
1. Break the Seal
2. Prep Your Wraps
3. Sit and Soak
4. Push It
5. Oil Up
Need a little more guidance? Boyce filmed the entire at home process below.
If you buy something through our links, New York may earn an affiliate commission.