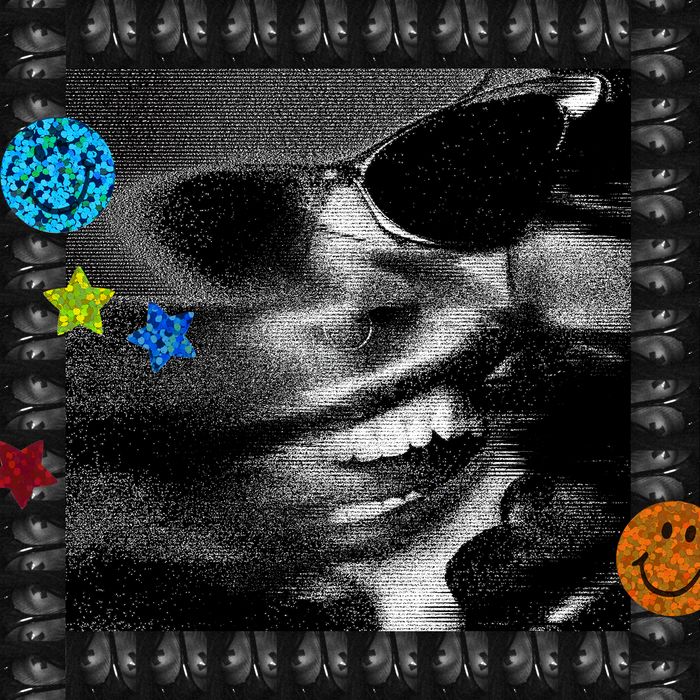 Photo-Illustration: by Marylu Herrera
New York Magazine's Sex Diaries series asks anonymous city dwellers to record a week in their sex lives — with comic, tragic, often sexy, and always revealing results. The column, which began in 2007, is the basis of a new docuseries on HBO.
This week, a guy celebrates his birthday week with several dates and hookups: 37, single, Chicago.
DAY ONE
6 a.m. I'm at a 24-hour café. I've struggled with insomnia before, but it became so much worse after a recent breakup. I've hit it off with one of the workers here, Tae, a single mom who seems interested in me. I tell her it's my birthday tomorrow and she tells me to make sure I come in.
10 a.m. Try to sleep a bit but don't get far. I'm a remote tech worker so luckily I can do the work whenever I want. Right now, I'm helping two recently merged companies integrate their applications. It's managing two different teams, and I'm starting to feel more like a therapist than anything.
2 p.m. After my breakup I swore to my therapist that I was going to avoid dating, but that didn't last long. I spend the next hour scrolling through all of my apps.
4 p.m. I see a Tinder notification from a woman named Belle. We met previously when we both were living in the same town. We spend the rest of the day reconnecting. She's something else — really upbeat, like a ray of sunshine. I really need that.
7 p.m. Finally able to sleep a couple hours, enough that I can go see Tae at her overnight shift. On my way to the café I get a text from another woman I matched with over the weekend, Nyah. I'm not sure about her. Our conversations have been spotty — plus, she's in her early 20s. For whatever reason, ever since I hit about 32, I seem to attract younger women.
8 p.m. Nyah invites me over. Unexpected, but I accept.
10 p.m. I arrive at Nyah's. She answers the door and gives me a hug. She seems a little nervous, but I have this knack for making people comfortable around me immediately. It's a handy trait, and after about five minutes Nyah seems fully relaxed.
11 p.m. We decide to cuddle up on the couch and watch whatever true-crime thing she's into. Soon I'm running my hands on her body and boy does she react. Things escalate and we end up having sex right there on the couch. She's the first person I've slept with since my breakup.
11:30 p.m. She heads to bed because she has work in the morning. She invites me to stay, but I take a raincheck and head out.
DAY TWO
4 a.m. Tae spots me and points out this little booth that she's decorated like a kid's birthday party. She brings me out a skillet-cookie thing with a candle and sings "Happy Birthday" to me. I don't think I have had actual partners put this much effort into my birthday. What an absolute sweetheart.
6 a.m. I leave with Tae and walk her to the train station. Before she goes, she gives me a hug. I hold on a little longer than I normally would. I am pretty sure she notices.
11 a.m. I answer a few work emails but decide I am not doing anything today. I go back to sleep.
3 p.m. I tell Nyah it's my birthday. She gets really upset with me for not saying something last night so she could have done something for me while I was over. I remind her that she did …
5 p.m. I have a favorite pizza place in town and I think of just ordering that for my birthday. Then I get a FaceTime call from Belle. I answer, and we chat for a bit. I am pretty sure she's on shrooms, though she doesn't say so. She asks if I want to meet up tonight. I debate between that or my pizza. I pick Belle.
8 p.m. We meet at a bar, though I am not much of a drinker anymore. This is our first time meeting. She's even more bright and sunshine-y in person, and I am more attracted to her than I thought I would be.
9 p.m. Belle asks me to spend the night. We get back to her place and head to her room, where all of her sex toys are just laying around. She changes into lingerie and puts on some cat ears. I know she's into pet play, and I oblige. She climbs onto the bed on all fours. I remove the lingerie and kiss and bite her gently. She meows and purrs at me.
9:10 p.m. We have sex, and it's incredible. Everything with her is incredibly intense and sensual. I cannot remember the last time I was this turned on by someone.
11 p.m. I am so spent by the last few hours I fall right asleep.
DAY THREE
7 a.m. Finally wake up. Belle is sitting in bed next to me. She might be the one person who sleeps less than I do.
8 a.m. Belle leaves and comes back with cinnamon muffins. We get up and have breakfast together.
6 p.m. Nyah invites me over, and I want to go, but I can't do another big hookup three days in a row. I am not that young anymore. Plus I really want to go see Tae tonight.
10 p.m. Back on the dating apps. I match with this 22-year-old, Layla. We text for a while and really hit it off. We decide to meet up later in the week.
DAY FOUR
4 a.m. I get up early to see Tae. She is perky and happy to see me. I hang out until she gets off work and walk her to the train again. When we hug, this time she holds on longer.
11 a.m. Not much work to catch up on. I spend the day texting with Nyah and Belle.
3 p.m. At therapy. I fill my therapist in on all of the women I'm seeing and why I seem to attract a certain type.
3:30 p.m. Nyah texts during my appointment. She invites me to stay the night, and I say of course.
9 p.m. It's only my second time being over at Nyah's but it already feels like we've been dating for months. She makes dinner for me, which is a pain due to dietary restrictions and allergies, but she nails it.
10 p.m. She lights candles and undresses and starts giving me a massage. She says it's for my birthday. The massage leads to the most sensual and comfortable sex I've had in ages.
DAY FIVE
7 a.m. I wake up to Nyah getting ready for work. She makes us breakfast before we both leave. She's such a great cook.
10 a.m. I get a text from Layla. She asks if I can come over tomorrow and stay the night. Then I get a call from Belle, who asks me to come over now and hang out. I was planning on getting some actual work done today, but it looks like that's not happening …
5 p.m. At Belle's. She's bright and bubbly as always. I can't help but grin like an idiot around her. We hang out, talk, and watch a show she's into. I am kind of relieved we're just hanging out. I am pretty darn tired from the past few days.
DAY SIX
3 a.m. I wake up to Belle climbing on top of me. We end up having sex and falling back to sleep together.
9 a.m. I wake up and she's still sleeping. I sit there and watch her sleep; she is one of the most attractive human beings I have ever seen.
9:15 a.m. I get dressed, kiss Belle's cheek, and nudge her to say I am leaving. She just kind of giggles and dozes back off.
5 p.m. Thinking about canceling on Layla. I have been way too active this week, but I cave to her texts and decide to head over.
9 p.m. Layla greets me at the door. She's very pretty and leads me straight to the bedroom where she has candles and massage oil. She is the type who likes biting, hickeys, slapping, and choking. I am happy to bite her and give her hickeys, but I have issues with slapping and choking … I start to have a hard time getting it up. We still have fun but I'm kind of embarrassed. I can't fall asleep and just lay there thinking about the entire mess I have got myself into with all these women. I get up and leave while she's asleep.
DAY SEVEN
3 a.m. After leaving Layla's place I go see Tae at the café. She's happy to see me and I tell her all about Layla. She laughs about it. What a gal.
6 a.m. I walk Tae to the train station again. This time, she invites me over. Her kids are with their father. I accept, but when we get there we're both so exhausted we just lay down and fall asleep.
11 a.m. We wake up and get lunch. It's so easy talking to her.
5 p.m. Back home. I'm so tired I head to bed right away. As I drift off I start to think of all of the women I saw this week. I can't keep up with all of them, and I find myself feeling sad knowing I might end up hurting one of them.
Want to submit a sex diary? Email sexdiaries@nymag.com and tell us a little about yourself (and read our submission terms here.)